xtraWineXperience continues and lands in Piedmont to discover the region's superb wines and rich culinary culture.
In Piedmont, viticulture plays an important role in the region's overall agricultural production, with 2,600,000 hl of wine produced each year and 118,610 acres of land dedicated to grape cultivation. Piedmont also produces 17 DOCG and 42 DOC wines.
Piedmont's viticulture
Viticulture is a traditional and major agricultural industry in the Piedmont.

Winemaking can be traced back to Celtic-Ligurian tribes that lived in the area 500 years before the Romans.

The Etruscans are said to have influenced the Celts' vine cultivation and growth techniques. It is said that the Celts who settled in Piedmont began to plant grapes and, as a result, produce wine in the region.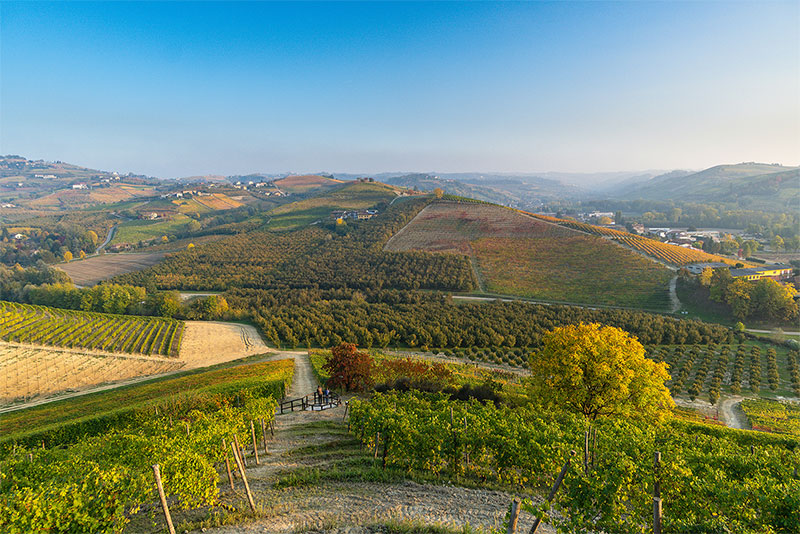 However, it was during the Middle Ages that some places developed as good wine-producing terrain. Among them are Monferrato, Langa, and Alto Piemonte.
Today, Piedmont is one of the world's most well-known wine regions, well-known for producing significant wines like as Barolo, Barbaresco, and Gattinara.
Red wines, however, are not the only wonders of this region. Important white wines from Piedmont include Roero Arneis and Gavi. Most noteworthy, it is the birthplace of the famous Asti Spumante.
On xtraWine  you can find the best and award winning wines from this stunning region but today we will introduce the wine: Barolo.
Internationally renown, this wine perhaps best represents Italy in the world. The end of the 1980s marked a historic change in the world of Barolo. Its producers started two schools of production and thought.
On the one hand, the modernists, who chose to produce highly concentrated Barolos aged in new barriques; on the other, the traditionalists, who followed the more usual route of long macerations on the skins and classic refinement in large barrels.
xtraWinexperience will talk about this philosophy later on this year, when we will meet the iconic La Spinetta.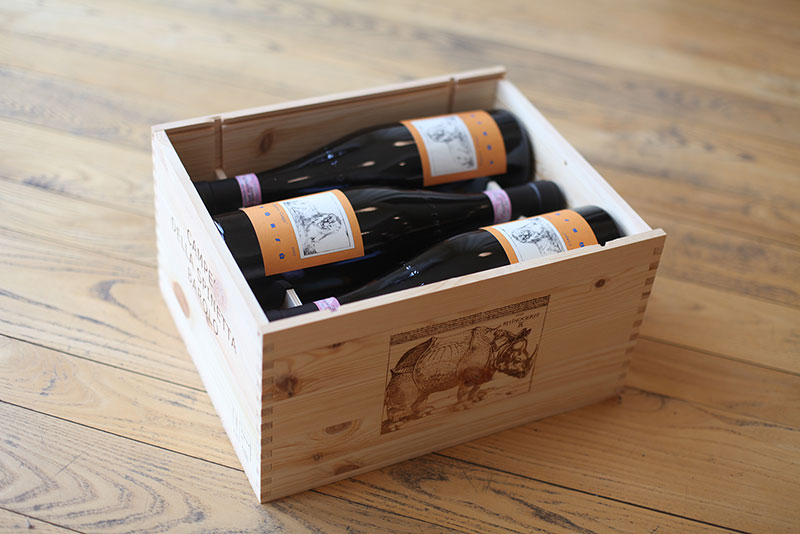 Not only red wines: white and sparkling wines
The white muscat grape vines are outnumbered by the red grape vines by about half, are the grapes from which the Asti Spumante and Moscato d'Asti are obtained; of the first, more than 80 million bottles were produced in 2002, accounting for one-third of all national sparkling wine production and roughly half of the region's VQPRD, the majority of which was sold on foreign markets where it is the highest estimator.
Piedmont is in fact known also for its sparkling wines or  grandi spumanti.
Contratto-La Spinetta sparkling wines  are proof of the quality of white grapes and vines produced in this region. We have tasted some of this wineries' best wines with Journalist Roberto Parodi and his Chi Assaggia.
3 wines from Piedmont to try
xtraWine will present three wines from Piedmont, from Contratto-La Spinetta
Contratto Cuvée Novecento Pas Dosé 2011
The Cuvée Novecento is a sparkling wine of extraordinary precision. Chalk, white flowers, mint, slate and lemon peel race out of the glass. Despite its age, it has remarkable freshness, with hints of graphite-infused minerality that are laced throughout the translucent, magnificently pure finish.

Ideal as aperitif, appetisers and fish.
The tannic beams give the 2012 much of its structure and overall vigour, but it is the fruit's translucence that is the most distinctive hallmark.
The  Spinetta Barolo Campè  possess a warm and rich bouquet with the elegance of Nebbiolo, scents of ripe red fruits and spices, well balanced wood, worth of its DOCG name.
First produced in 1977 when Giuseppe Rivetti, moves to the hills of Castagnole Lanze, better known as La Spinetta.

Round, distinct, powerful flavour with a long, fine fruit finish.Ideal with roast, valuable meats, game, plates very structured.
Contratto Special Cuvée Extra Brut 2012 presents a thin and silky perlage. To the nose, it releases inviting fragrances of toasted hazelnut, cedar, pineapple, shortcrust pastry with a mineral vein of seaweed and gypsum.In the mouth does not disappoint the expectations and gives a sip vertical but not icy, fresh and sapidissimo, excellent structure.

Ideal companion for appetisers and fish courses.
Happy Celebrating!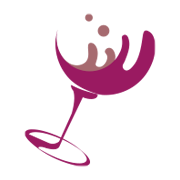 Interviste esclusive dal mondo del vino ed approfondimenti da chi fa del vino una ragione di vita, di business e di cultura.