Italy has one of the largest and most varied wine industries in the world. With hundreds of producers creating volumes of wine that most countries could only dream of, Italy is perhaps the biggest player in the global wine industry.
But who are the big players inside the Italian wine industry?
In other words, which producers are the largest that Italy has to offer?
It's a question that we could approach in several ways. We could look at the pure volume of wine produced. Or, we could look at history and reputation as being indicators of being the most famous wine company, even if said company doesn't produce the most wine.
So, we going to do both.
The wine companies on this list are amongst Italy's largest either because of their revenue figures or because of their importance to the Italian wine industry. And with an article like this, there's only one company that we can start with…
Antinori
One of, if not the, oldest wine companies in Italy, the Antinori family has a winemaking history that stretches back to the late 14th century. The family, which first made its name through textile trading, started focusing on wine centuries before most Italian wine companies came into being. And it's fair to say that they've shaped the course of the industry over the centuries.
Today, the Antinori's own dozens of vineyards across the country. They've expanded from their traditional Chianti, helping to bring about the era of the Super Tuscans in the process. Simply put, when you think of Italian wine, this is the first family that is likely to come to mind.
Antinori is also the country's largest winemaker in terms of operating margin. But as we're about to find out, this does not mean that Antinori sells the most bottles of wine.
Cantine Riunite & CIV
We move from one of the most well-known producers in the country to a producer that very few have even heard of. And yet, Cantine Riunite & CIV may well be the most important wine company in Italy.
Why?
No other company sells as many bottles of wine as this one.
And it's not even close!
In 2019, which is the most recent year that we could find statistics for, Cantine Riunite sold over 211 million bottles of wine. Its nearest competitor sold over 100 million bottles fewer. When it comes to sheer volume, Cantine Riunite leads the way.
A cooperative wine company that draws its grapes from over 1,700 vineyards, Riunite was founded in 1950 when a group of nine producers decided to join forces and create a company. Since then, it has grown immeasurably, going on to encompass nearly a dozen smaller Italian wine brands.
It may not be the most recognisable name in the Italian wine industry.
But it's likely that you've consumed one of Cantine Riunite's bottles, perhaps without even realising it, at some point in your life.
Santa Margherita
When it comes to Italian Pinot Grigio, there is one name that stands above all others.
Santa Margherita is the country's biggest producer of this most famous wine. And that simple fact is enough to land it with a spot on this list. After all, it's the company's six decades of dedication to this particular type of wine that has resulted in it landing behind only the Antinori group in terms of operating margin.
The simple fact is that Santa Margherita sells a lot of Italian wine.
However, the company is also renowned for its quality.
This was displayed in this very year when the prestigious Gambero Rosso wine guide highlighted Santa Margherita as its "Winery of the Year" in its 2021 guide to Italian wines.
When it comes to wine companies that do a stellar job of dedicating themselves to a single wine, there are few in the world that can compete with this one.
Zonin
Another of Italy's most important wine families, Zonin has been making wine since the mid-19th century and has expanded to the point where it owns a huge amount of land. All told, Zonin currently holds over 2,000 hectares dedicated to the vine, with more certain to come as the company continues its expansion.
Much like the Antinori family, Zonin does not like to restrict itself to a single wine region. The company has a team of over 30 agronomists and oenologists, who scour Italy looking for land that is suitable to be brought under the Zonin umbrella. This has resulted in the company operating 12 estates in 10 different wine regions, making Zonin the wine producer of choice for anybody who's looking for variety from a single producer.
And that's not all.
Zonin has also taken the rare step of expanding its wine holdings outside of Italy. The company also owns vineyards in Virginia and Chile, making it one of the most versatile producers in the world.
Frescobaldi
Were it not for the Antinori family, Frescobaldi would be the most famous family-owned winery to come out of Tuscany. The company owns hundreds of hectares of land though, unlike the Antinori family, the company appears committed to staying solely in Tuscany for its winemaking endeavours.
That's not to say Frescobaldi isn't interested in expansion elsewhere.
The company has opened restaurants in both its native Tuscany and in London with the goal of spreading the word about its wines and providing its consumers with high-class establishments in which to enjoy them. The company also produces its own brand of extra virgin olive oil.
The Final Word
What we have here is just a small sample of the many amazing wine producers that Italy has to offer. Each of the producers on this list is notable both for its history and for the sheer volume of wines that it produces.
These are the largest wine companies that Italy has to offer.
And it is thanks to companies like these that Italy has become the world's leading wine powerhouse. Of course, you can find many of the wines produced by each of these companies in the Xtrawine catalogue.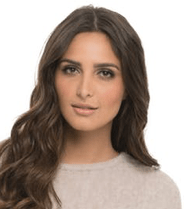 I'm a passionate about good wine and good cooking.
I like to keep me updated and share with my online friends my gastronomic knowledge.