Here at Xtrawine we try to help all of our shoppers by offering ratings and details on every single wine that is listed in our store. By doing this we help you to locate wines that will soon your own palette, in addition to shining a spotlight on some of the best wines produced around the world that deserve your attention.
Of course, we are not the only people who do this. There are many wine magazines and review websites that offer their own critiques of various wines. Perhaps none are more respected than The Wine Spectator, which maintains a staff of experienced connoisseurs who are dedicated to ensuring you know everything there is to know about the wines you are considering buying.
Each year, The Wine Spectator releases a list of the Top 100 wines that have been produced throughout the world. Naturally, there are many Italian wines populating the list so this week we thought we would take a look at some of the best from the most recent list and offer you more reasons why you should consider buying them.
Produttori del Barbaresco – Barbaresco Asili Riserva
This wine is noted by The Wine Spectator as having extremely intense aromas of cherry, liquorice, rose and tar, with extra notes of tobacco and spice being picked up once the wine is taste. It has a concentrated flavour that is both powerful and controlled, meaning it is an ideal wine to introduce to those who want to understand how a good Italian wine can achieve balance while still offering intense flavours. A long aftertaste of fruit and minerals rounds out the package and the magazine suggests that the wine is likely to be best enjoyed after 2018, meaning it may need a little more time to mature. However, only 1,110 cases were made, so if you want to get your hands on a bottle you may need to be prepared to spend a little bit of money to get one.
Antinori – Toscana Tignanello
We have spoken about the excellence of The Antinori family's Tignanello in the past, particularly when it comes to the influence it has had on the Italian wine industry, especially when it comes to Chianti. Always recognized as a great wine, Tignanello now appears to have become on the best that Italy has to offer according to The Wine Spectator. A complex and smoky wine that has hints of graphite and tobacco, this Tignanello eventually offers a cherry taste to make this an exceptionally focused and high quality red wine. The tannins are firm and the long finish offers notes of herbs, minerals and spices. Best consumed from next year onwards, the wine is a little more available than the Barbaresco, as 2,500 cases of it were exported to international territories.
Marengo – Barolo Bricco delle Viole
Barolo has long held a reputation for being amongst the best Italian wines in the world, so it should come as no surprise that at least one producer of this exceptional red has appeared on The Wine Spectator's list of the top 100 in the world. The wine is noted for managing to achieve a practically perfect balance between fruit and wood, with these two strongest notes managing to weave themselves together to create a final product that is a true delight to drink. Sweet cherries and strawberries notes are obvious and are complemented by floral and spicy notes. This is a fresh and vibrant wine, while still providing interesting complexity. However, it is also one of the rarest on the list. Best consumed from 2018 onwards, only 333 cases were made, making this a little difficult to get hold of.
Arcanum -Toscana Il Fauno
This rather exceptional red was produced in higher volumes that many of the wines to make The Wine Spectator's list, which makes it an excellent choice for those who are working to a budget but still want to experience a great wine. With almost 12,000 cases being made, it shouldn't present too many problems to get your hands on a wine that is considered an exceptionally well-crafted red that has blackcurrant and raspberry combined with a number of floral and spicy notes. It's a firm wine with an interesting aftertaste that has more than a hint of iron to complement the fruity nature of the wine. Best of all, it is fine to drink from the moment you buy it and doesn't require the additional maturation of many of the wines on the list.
Mocali – Brunello di Montalcino
This is something of a firecracker of a red wine offering a lively combination of cherries, strawberries and earthy notes that feature tobacco and eucalyptus. It has very firm tannins that offer an exceptional balance to the very noticeable acidity. Better yet, the aftertaste is long and refreshing, offering plenty of satisfaction while still making you want to drink more. 3,800 cases of this wine were made, making it fairly available though still fairly costly. It needs to be matured until 2018 to get the most of it, but trust us when we say that you will be glad you decided to wait a while.
Villa Pillo – Toscana Borgoforte
You may have noticed that every Italian wine on this list is a red, and the Toscano Borgoforte is no different. Don't let this allow you to think that Italians are unable to make quality white wines though. Just consider it a reminder of how good the producers of the many red wines the country is famous for actually are! This wine features gorgeous aromas of violet and rosemary, alongside blackcurrant, which offer it a different complexion to the other wines featured on this list. The fine tannins are noticeable in the rather long finish and it is also easier to buy than most thanks to the fact that 12,500 cases were made. It also doesn't require any maturation, making it an ideal choice for those who are looking for a great Italian red wine for an upcoming event or dinner party.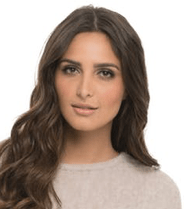 I'm a passionate about good wine and good cooking.
I like to keep me updated and share with my online friends my gastronomic knowledge.