With so many options to choose from when you are looking to buy a bottle of wine, it can often be difficult to pick out the type that is right for you. That doesn't just extend to brands and makes though, as each country that produces wine is able to put their own spin on the drink. This means that a Spanish wine will taste different to a French wine, which will then taste different to an Italian wine.
We love wine in all shapes and sizes, but it is only natural that we would have a particular fondness for Italian wine. As such, we have compiled a short list of eight reasons why you should always go Italian.
Variety
There is no other nation in the world that is able to produce the same variety of wines as the Italians. There are literally hundreds of producers, ranging from internationally known distributors right through to small, local producers. Each of these is able to offer a different perspective on the many different wines that come from Italy, which means you are never going to be short on choice. This means that you have even more possibilities to explore when buying a bottle of wine, so there is always a good chance that you will be able to find something new that you love.
The Taste
Of course, once you have found the variety that you love, it is the taste of the wine that will keep you coming back for more. Great Italian winemakers put a lot of stock into their abilities to create truly outstanding wines, which means that grapes are grown properly and fermented to perfection. The simple fact of the matter is that no wines taste quite like good Italian wines, which is more than enough reason to put them right at the top of your list.
The History
The history of the Italian winemaking industry is interesting in its own right, dating back to the days of the Ancient Greeks and Etruscans, but even if you are looking at the smaller picture you will find that a number of different winemakers have fascinating histories that are more than worth exploring. Some of the oldest Italian winemakers have maintained a prominent position in Italian history for centuries, and you can get a little taste of this rich tradition every time you open a bottle to enjoy.
It's Good For Your Health
There are a lot of health benefits associated with drinking Italian wine, with red wine in particular being marked out as very beneficial. When taken in moderation, red wine has been shown to reduce the risk of heart disease, cancer, strokes and various other ailments that may affect you in later life. If ever you needed a reason to have a drink, that must surely rank near the top. Just be sure not to overindulge too regularly, as you will find that too much wine, as with anything else in the world, can do you harm.
The Travelling
With Italian wine the potential is certainly there for you to become immersed into the work and the history that goes into every bottle that you consume. This may inspire a little bit of wanderlust in some people, who will want to travel to the home of their favourite vintages. Happily, the Italian winemaking industry is generally more than happy to oblige, with many of the most prominent winemakers offering guided tours of their facilities so that you can see for yourself just what goes into the making of a great wine. Of course, you'll also get to see a little bit of the region the wine comes from as well, meaning there is even more reason to let yourself become engrossed.
The Food
Any Italian winemaker will tell you that a wine is only truly great when paired with the food that is best suited to it. While you may have a different opinion yourself, it can't be denied that good wine and good food were made to go together. You can have so much fun experimenting with different combinations to see what works and what doesn't. Of course, you can also take tips from the experts and enjoy some traditional Italian dishes to go with your food.
It's A Social Drink
Nothing says a good time like getting together with family and friends and sharing your lives. The social aspect of our lives is all-important, so it helps to have a drink that you can share amongst everybody. Italian wine fits the bill perfectly, as you will be able to account for everybody's tastes in addition to making any occasion feel that little bit more special. Sharing a bottle of wine between friends can make a good evening together truly feel great.
The Price
We have all heard stories of wines that are so enormously revered that they can command enormous prices. While that is most certainly true, that doesn't mean the Italian wine industry is restrictive for those who are shopping on a budget. After all, price is not always a true indicator of quality, and when you take personal tastes into account you have even more reason to shop around for good deals. If you know where to look and what you enjoy from a wine, it is more than possible to get many great vintages for very little cost.
The Bottom Line
The simple fact of the matter is that there are many reasons you can choose as to why you prefer to drink Italian wine above all else. With so much history and choice you really can't go wrong and people have happily dedicated their lives to the pursuit of the next great vintage. You don't need to be a connoisseur to enjoy a good bottle of wine, so why not take a little look around our shop and see if there is anything that might take your fancy. We have plenty of deals available and we are always happy to help if you have any questions.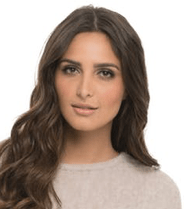 I'm a passionate about good wine and good cooking.
I like to keep me updated and share with my online friends my gastronomic knowledge.