Christmas is a wonderful time of year. It is the one occasion on the calendar that offers us the chance to get all of our family and friends together to share in the joy of the occasion. Gifts are exchanged and much merriment is had, particularly amongst families that haven't had the chance to get together in a while and have a lot to catch up on.
The whole thing is made even better by great wine and food. We all know about the traditional Christmas meal by now, with many choosing to serve up turkey with all the trimmings to celebrate the occasion. However, those who may want to get a little bit creative may want to consider using their food and wine to offer their guests something a little different to the traditional Christmas fair.
For that you are likely going to need great food and quality wine to go with it. But how can this help you to make Christmas feel unique. Here we aim to tell you.
Every Chef Has Novel Ideas
Leave it to the great chefs of the world to come up with unique ideas that help you to spend Christmas, particularly your meals, a little differently. If you do a little research online you will find that most of the world's greatest chefs create special Christmas recipes that you can follow to offer up some new festive treats to your friends and family.
As with all recipes, it is recommended that you follow them exactly to get them right. It may also be worth doing a few practice runs to ensure you get the dish completely correct before you serve it out to others.
You Don't Have To Change Everything
The great thing about these recipes is that they don't always require you to change everything about your Christmas meal. In fact, you may be able to offer something a little different as a starter or dessert, while still being able to provide your guests with all of the food that they may expect from their main Christmas meal.
The point we are making here is that the great chefs offer you the chance to bring variety to your Christmas meal by sharing their unique ideas with others. Furthermore, you can also rest-assured that the food you create based on these recommendations will be of high quality, as the best chefs don't achieve their reputations by serving up substandard food.
Eating Out
What can be better than serving up a great chef's creations at your own Christmas dinner? How about dining out with your friends and family at a great restaurant? You will obviously need to book in advance, as a good chef will entertain a lot of diners if he or she provides a Christmas meal.
Best of all, you will often find that the wine list for such menus will have been altered to account for the meal itself. This means you have the opportunity to experience something completely new, while also being sure that the wines you drink can complement the meal that you purchase.
It's A Time For Giving
Christmas is also a time for giving, and what better gift is there to give to a wine enthusiast than a new bottle of their favourite vintage? Best of all, this is a gift that can be appreciated right away, as no Christmas meal is complete without a good bottle of wine or three to go along with it.
Think carefully about your choice and make sure you bring along a bottle that both complements the meal and suits the palettes of those who are eating it. If you choose wisely you will be able to make the meal that little bit more special in the process.
You Can Overindulge
The recipes provided by the great chefs and the many amazing wines that go well with Christmas meals offer you the chance to overindulge a little bit. While we all know that moderation is usually key, the rules can be broken a little at Christmas time, offering you the chance to get lost in the delights of great food and wonderful wine.
Of course, nobody wants to overindulge in wines and food that don't meet the right standards, which is why the great chefs and wines of the world are here in the first place.
You Can Try Lots of Wines
Multiple courses created by great chefs give you the opportunity to sample a wider variety of wines than you may get the chance to try during any other meal.
This means you can develop your own palette and discover some new wines that soon find their way into your own collection. Better yet, you may even be able to introduce your own wines to the party, allowing others to do the same.
Trying Something New
As great as Christmas is, it becomes a little easy to get stuck into the same routine that you follow every year when it comes to the meal you serve and the wines you choose to complement it. This has the danger of making what should be a magical occasion a little bit boring.
By following the advice of the great chefs of the world and introducing a few new vintages of wine to the table, you can add a little extra spice and novelty to the occasion, meaning this Christmas could be one that is remembered fondly for many years to come.
The Final Word
Christmas is a special time of year and we recommend that all people celebrate it in a way that suits them. That means that if you want to stick to tradition you should certainly go ahead and do just that.
However, if you do want to put a different spin on the occasion then please do consider following a few new recipes from the great chefs of the world or bringing a new bottle of wine to your meal. You never know how much you might enjoy it until you try it.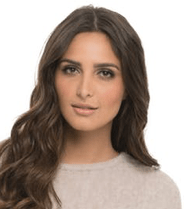 I'm a passionate about good wine and good cooking.
I like to keep me updated and share with my online friends my gastronomic knowledge.