Much like the king of wines, Barolo, Barbaresco is an Italian red wine that is made using the Nebbiolo grape variety. For many, this indicates certain similarities with its more illustrious cousin. However, Barbaresco has a personality and allure all of its own that has helped it to become one of the most respected wines in the Italian industry.
Produced in Piedmont to the east of Alba, usually within the confines of the Barbaresco communes Neive and Treiso, though there are numerous other areas where it is made, Barbaresco was the recipient of DOC status in the 1960s and became one of the first DOCG wines in 1980.
The History
Much of the confusion that arises between Barolo and Barbaresco comes from the fact that they are both made using the same grape and there wasn't much to define the two wines from each other before both received more official classification.
In Barbaresco's, that classification came in 1894, which is when the Cantina Sociale di Barbaresco was established. Prior to the establishment of this Cantina, most of the Nebbiolo grapes produced in the Piedmont region went towards the making of Barolo, making Barbaresco something of the unwanted cousin of the more famous wine.
This all changed when Domizo Cavazza came onto the scene. A graduate of Alba's Royal Enological School, where he studied until 1881, Cavazza brought with him an intense passion for Barbaresco that led him to make intense efforts to expand the profile of the wine and ensure it gained just as much renown as Barolo.
He began with the purchases of his own farm ad vineyard, which he established in 1886. Alongside a group of nine other growers, he began cultivating Nebbiolo that was specifically designated for use in Barbaresco, forming the previously mentioned cantina in the process.
Cantina Sociale was outfitted with some of the most modern winemaking equipment of the era, including new barrels, and became the first producer to create a wine that officially carried the Barbaresco name.
Perhaps unsurprisingly, given the quality of the grapes used and the association with Barolo, Barbaresco proved extremely popular during the early periods of its establishment. Unfortunately, the initial stir began to die down following the unfortunate passing of Cavazza in 1915, an issue that was compounded by the outbreak of World War I, which has an enormous effect on the winemaking trade in general and Barbaresco in particular.
After a number of decades of languishing in near-obscurity, Barbaresco began to show signs of life once again as a new generation of winemakers, inspired by the quality of the wine and their passion to make something new, began to focus on Barbaresco production. Their efforts were bolstered by Don Fiorino Marengo, who founded the Produttori del Barbaresco cooperative cellar. This cellar was an expansion of the original Cantina Sociale idea, bringing together a number of the region's most talented winemakers and helping the to focus their ideas on Barbaresco while also ensuring they did not leave the Piedmont region to begin making wines elsewhere.
Two standout wineries from this era were the Bruno Giacoso and Gaja establishments, both of which made waves in the late 1960s when they began to market Barbaresco internationally, finally lending the wine an aura of recognition beyond its already established local base.
Over time, the cooperative became one of the most highly-regarded wine cellars in all of Italy, inspiring yet more landholders to begin exploring the possibilities of Barbaresco and turning their vineyards over to its production.
Today, Barbaresco is firmly entrenched as one of the most impressive and delightful Italian red wines, achieving a level of domestic and international popularity that is surely the envy of many other varieties.
Explaining the Wine
So now you know a little more about the history of Barbaresco, let's take a look at the wine itself. According to DOCG regulations, a Barbaresco must be aged for at least two years, of which one must be spent in an oak barrel. This number expands to four years if the wine is to be classified as a Riserva.
All Barabresco's should have a minimum alcohol volume of 12.5 percent, so be wary of any wines claiming to be Barbaresco that don't have this. Most are usually closer to 13.5 percent too. The best examples of the wine are generally consumed between five and 10 years after their vintage, though some can be aged as much as 20 years and still maintain their quality.
Typically, you will identify a range of interesting notes, such as roses, violets in the bouquet, coupled with truffles, fennel, liquorice, and cherry to the taste. Aged examples of the wine also tend to develop smoky and earthy notes, such as tar and leather.
Barabresco vs Barolo
Now before we begin here, we aren't going to try to make a case for which is the best between the two wines. As far as we're concerned, both have amazing qualities and are more than worthy of your exploration.
However, due to the many similarities between Barolo and Barbaresco, we will take a look at a few of the things that define them from one another.
For one, the Barbaresco zone is located near the river Tanaro, which may not seem like a big idea but it does lend the land something of a maritime influence that allows the Nebbiolo grapes used in Barbaresco to ripen quicker than their Barolo equivalents, which also leads to earlier fermentation and shorter maceration times.
Further, a Barbaresco's tannins will generally not be as harsh as those found in a Barolo, particularly when the wines are young. As such, Barbaresco can age for one year less than its cousin, according to the DOCG.
These softer tannins are also the key difference between the two wines and they play a huge part in making Barbaresco the more accessible wine of the two. Not only can you drink Barbaresco at an earlier age, but those who are new to Italian wines may find that Barbarescos are more agreeable, at least until they have developed their palettes.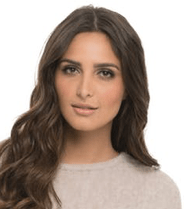 I'm a passionate about good wine and good cooking.
I like to keep me updated and share with my online friends my gastronomic knowledge.