Change is an inevitability in life.
If you look back over your own life, you will be able to see countless changes. Many of these changes come as a result of age and experience. Others are changes related to specific situations in your life. We are constantly evolving beings, with change being one of the only constants that we can rely on.
That propensity for change is one that we see most obviously on a global level.
Think back to the world as it was 20 years ago.
How alien would that world seem to somebody who's grown up in an era of smartphones, social media, and constant connectivity?
Go back even further, before the advent of the internet…
Before the creation of television…
Before the development of the science that allows us to treat our sick people better…
The world is changing constantly and it does so at such a fast pace that it's often difficult to comprehend. We become absorbed in the change, becoming a part of it, and it's only when we take a step back to observe how different everything is that we truly appreciate just how much life changes while we're living it.
Of course, change occurs in the Italian wine industry.
And over the last two years, we've seen some remarkable changes that may affect the industry for years going forward.
In this article, we look at some of the most crucial of those changes.
The Italian Wine Industry Has Become the World Leader
For decades, the French wine industry led the way in terms of pure sales and popularity.
That has all changed in recent years.
Truthfully, Italy's ascent to the top of the ladder has been a process that was over a decade in the making. However, the last two years have seen Italy solidify itself as the leading producer of wines, with the 2020 figures showing that it produced almost 3 million more hectolitres than France.
This looks likely to continue into 2021 and beyond, especially in the wake of the devastating frosts that destroyed so much of France's agricultural sector this year. Though Italy was also affected by these frosts, and said frosts may yet be revealed to have caused more permanent damage to Italian land, it was far less affected than France.
While this is obviously a sad situation for France, it does mean that Italy will remain at the top of the pile, in terms of pure production, for the coming years.
The Pandemic And the Rise of Technology
The last two years have seen a decrease in Italian wine tourism activity.
This is not because of any issues with the Italian wine industry. Instead, it is a by-product of the coronavirus pandemic and how it has prevented people from travelling to Italy.
Of course, Italian wine production has changed over the last two years to account for the many guidelines in place to slow the spread of the virus. However, the biggest change is one that many didn't see coming.
The rise of digital technology in the industry.
In response to the pandemic preventing physical wine tours, as well as putting the kibosh on many events and exhibitions, the Italian wine industry has started to adopt digital technology at a faster rate than ever before. Many producers now offer virtual wine tours, allowing people to experience their estates from the comfort of their own homes. And many of the events that are traditionally held in Italy have been held digitally, allowing people to enjoy exhibitions without placing themselves at risk.
With vaccine programs rolling out all over the world, we hope to soon return to being able to do such things in person.
However, the technological advances made during the last two years will benefit Italian wine producers for years to come. Online wine tours will become another stream of revenue for many producers, allowing them to dedicate even more of their resources to the production of quality wines.
The Concrete Conundrum
This change is specific and perhaps not extremely widespread. But it is a change that appears to be occurring in some areas of the Italian wine industry.
For many years, Italian wine producers have tended to prefer using stainless steel vats in the production of their wines. These vats often replaced the more traditional concrete vats that had been used for many years before.
However, it seems that concrete is making a comeback.
At least, that's the observation of Marco Sabellico, who is one of Gambero Rosso's chief wine tasters. During his career, he has taste-tested thousands of Italian wines. And he says that he sees that concrete is making a big comeback in the production process:
"Concrete is coming back. It was forgotten for quite a long time…
"…The producers keep it there for quite a long time. Sometimes they ferment in concrete vats, either refurbished ones that they didn't destroy, or the new concept, the small, modern fermenting vats."
We don't predict a complete shift back to concrete by any means. But it appears that fermenting wine in concrete vats has become popular again over the last couple of years.
The Rise of Organic
Perhaps the largest change we've seen in the Italian wine industry is the continued push towards organic and biodynamic production.
To make things clear, these are still not close to being the dominant production methods in Italy.
However, the last two years have seen many producers shift towards these methods because of their all-natural approach. Part of this shift comes from a desire to serve more consumers with natural wines. However, the move towards organic production is also one of preservation. With fewer unnatural chemicals being used to create wine, the land that producers own stays healthy and capable of growing strong vines.
Italy is now one of the world's top producers of organic and biodynamic wines.
And this particular trend is one that we see growing even further in the coming years.
So, we see that change is always happening, even in something as traditional as the Italian wine industry. And of course, we will stay at the forefront of that change by offering you the best wines that Italy has to offer. Check out our huge range today and we're sure you'll find an Italian wine to fall in love with!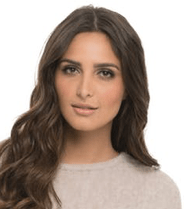 I'm a passionate about good wine and good cooking.
I like to keep me updated and share with my online friends my gastronomic knowledge.