Every Italian wine producer will ask themselves what their customers really want at some point in their careers.
Of course, producers always take pride in having their own approaches to making wine. Every bottle they create is a symbol of their dedication and hard work. But without people buying the wine, the producer can't continue.
They have to ask themselves what consumers want.
Thankfully, the trends we see in the Italian wine industry present many of the answers. These trends help us to see where wine lovers' tastes are heading, allowing producers to adapt to meet evolving demands. In this article, we look at a few things that wine drinkers want in 2022 and beyond.
Good Wine
This one should go without saying. And yet, it's a point that's worth expanding on because of what we say during the middle of the 20th century. Back then, many wine drinkers were happy to consume almost anything they could lay their hands on. It's for this reason that volume became such a huge focus for the Italian wine industry. While quality certainly was a focus for some, getting more wines out the door and onto shelves was the main goal for many.
But the rise of the internet, coupled with people simply learning more about wine, means that wine producers now have a much more educated global audience. The average wine drinker has a good grasp on what makes a good wine and what makes a bad one. As a result, a focus on quantity ahead of quantity today means a producer may actively harm its reputation.
People want good wines.
Pumping out any old wine simply isn't enough to satisfy most consumers these days.
Sustainability
We are living in a time when the environment is under threat. More than ever, the fight against climate change holds global importance. If you don't believe us, just look at the havoc that unpredictable climates have played on the wine industry in recent years. In 2021, we saw unseasonable frosts that destroyed large amounts of crops in France. 2022 brought with it drought and heatwaves, which slowed down the harvest and lowered the number of grapes many producers could grow.
The environment is important.
And modern wine drinkers believe that more than consumers from the past.
In a 2021 article, The World Economic Forum reported on a survey that told us that 75% of millennial consumers now consider sustainability when making a purchase. And it's not just millennials. 69% of all consumers think about the actions a company is taking and how they affect the planet.
That's especially the case with wine as producers work so closely with the land. Consumers want to see those producers take care of their land. That means using sustainable growing techniques that keep the land healthy and don't have an adverse effect on the local ecosystem. We're seeing consumers want healthier wine production, which leads to another trend…
Organic Wine
In February 2022, estimates told us that the organic wine industry is likely to grow in size by about 10% every year up until 2030. By that point, it will be valued at $21.5 billion.
This tells us just how much consumers value sustainability. The more natural approach taken with organic wine production ensures fewer manmade chemicals make their way into the soil, ensuring the continued health of the soil in the process.
However, we must not forget the role that quality plays in organic wine. After all, if the drinks were of poor quality, people wouldn't buy them. But that's not the case with organic wines. Many drinkers point out that these wines tend to have more mineral qualities to them, perhaps making them truer representations of what a grape should taste like than wines that contain manmade preservatives.
We don't know whether that is wholly true. But we can certainly say that the love affair with organic wines looks set to deepen in the future, with more producers making the switch to this area of the industry.
True Experiences
Talk to retail experts and they may tell you that we have entered the age of the "experience economy".
What does that mean?
Simply put, consumers aren't always happy to simply buy a product anymore. They want companies to engage them by creating experiences. Those experiences can be wide-ranging. For example, a wine manufacturer may maintain a website, which gives the consumer an experience beyond simply buying the wine. Perhaps the producer also operates tours of its vineyards, or it has created virtual tours for online consumers. All of these ideas build into the experience of shopping with the producer, which engages the consumer and makes them more likely to buy.
Producers must understand that their wines are now just part of a larger experience. Everything the producer says and does with the consumer, from something as simple as telling their story on their website to ideas like virtual wine tours, plays into the experience that the consumer now expects from the brand.
And perhaps brand is the key word.
Consumers are more educated than ever before. They connect to brands as much as products. We see this with Apple and its iPhones. The iPhone is truly no better than many other devices from a technical standpoint. But millions of people identify with the Apple brand, leading to the iPhone being the most popular smartphone. We shall perhaps see more Italian wine companies leveraging their brands to promote their wines, with the experiences consumers have with the brand being of paramount importance.
The Final Word
Just as we see elsewhere in the world, the Italian wine industry is changing. Consumers want great wines. But they also want experiences. Plus, they wish to buy from companies that focus on the health of the planet (and their own customers) as much as they focus on creating wines.
At Xtrawine, we aim to promote the Italian wine industry as it evolves in any way that we can. Of course, you'll also find thousands of wines in our collection, ensuring every consumer will always find something that works for them.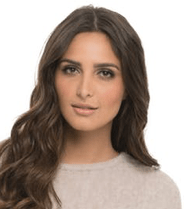 I'm a passionate about good wine and good cooking.
I like to keep me updated and share with my online friends my gastronomic knowledge.