Easter is just around the corner and we all know what that means.
Soon, you're going to be able to get together with your family and friends to enjoy the holidays. Perhaps you have a party or two planned. Or, you're all going to get together to enjoy dinner.
Whatever the case may be, you need great Italian wine to make sure the event goes well. And that's where xtraWine has you covered.
During the course of Easter, we're offering discounts on several amazing wines. Here, we're going to take a look at what a few of them have to offer so that you can get the most bang for your buck.
If we're going to offer discounts on our wines, we should kick things off with a bang. We all know that Barolo is the king of wines. And with the Domenico Clerico Barolo Ciabot Mentin Ginestra 2014, we have a truly special example for you to experience.
Hailing from soil that's rich in both limestone and clay, the grapes used for this wine have a natural quality to them that you can sense through the wine. Upon pouring, you'll enjoy the ruby red colouring that's typical of great Barolos. But it's when you bring the wine to the nose that you really start to notice what sets this one apart.
The red and ripe fruit that you'd expect are all present and accounted for in the bouquet. They're joined by a tinge of liquorice that gives the wine a slightly spicier undertone. Couple that with smooth vanilla and a menthol flavouring and you have a bouquet that's both complex and refreshing in equal measure.
Upon drinking, you'll appreciate the soft and warm tannins that make this wine so inviting. The warmth will spread through your body with each sip, which only encourages you to drink more.
A long and clean finish rounds out the package. This is a wine that you'll want to come back to again and again.
It's no surprise that it carries a 98/100 rating from the xtraWine team. That's one of our highest ratings ever. And for a limited time, you can buy this wine for less than €61.
The King of Wines deserves a place at any dinner table. And with the Domenico Clerico Barolo Ciabot Mentin Ginestra 2014, you have a Barolo of truly exceptional quality.
After such a spectacular example of Italian red wine, you may feel hard pressed to find an Italian white wine that lives up to it.
But it's certainly possible and we have the ideal white wine to offer as part of our Easter promotion.
The Edi Keber Collio 2017 hails from the Friuli-Venezia Giulia region and offers an interesting blend of uncommon grapes, including Malvasia Istriana, Ribolla Gialla, and Friulano.
Upon pouring, you'll note this this is a wine that's right on the cusp of maturing. The straw yellow colouring has just the slightest hints of green that a careful eye may quickly spot.
Taking in the bouquet allows you to enjoy the refreshing notes that make this wine so remarkable. Yellow melon is the key note here and it lends the wine a soft taste that makes it extremely pleasant to drink. A pear note adds to this smoothness while citrusy notes give the wine a bit of a kick. You may also notice notes of white flowers and almonds thrown into the mix.
The wine is exceptionally balanced, which you'll notice from the very first sip. The long and persistent taste is a true pleasure and the wine feels silky smooth on the palette.
Perhaps most importantly for you bargain hunters out there, it's not going to put a huge dent in your bank balance. We're currently offering this wonderful wine for a little over €15. And when you consider the fact that it earned a 95/100 from our team, that's exceptional value.
If you need an Easter Italian white wine, there aren't many better options around.
Everyone loves a drop of bubbly at a party. You may have already plumped for a bottle of Champagne for your Easter get together. If that's the case, we're offering discounts on several wonderful Champagnes on our promo page.
However, you may prefer to go the Italian route for your sparkling white wine needs. And, you may want to avoid the Prosecco cliché so that you can offer your guests something a little bit different.
If that's the case, the Le Marchesine Franciacorta Secolo Novo Dosaggio Zero Riserva 2011 is the perfect wine for you.
Made using the highest quality Chardonnay grapes, the wine has a persistent and very fine perlage that makes it a joy to drink.
But before you do that, take a moment to appreciate the bouquet. Refreshing and fruity notes will almost overwhelm your nostrils and instil within you a deep desire to drink as much of this sparkling Italian wine as possible.
To the taste, the wine offers a touch of acidity and a dryness that makes it even more interesting to explore. Simply put, this is one of the best examples of Franciacorta on the xtraWine website.
Our experts have given it a rating of 95/100. Plus, it's won acclaim from a number of other publications. For just over €35, this is a bargain that will give your guests something different to enjoy.
The Final Word
We want your Easter to be as amazing as possible. That's why we're offering discounts on these and several other wines in the xtraWine range.
Every wine highlighted here has something different to offer. And each is among the very best in its class. Our experts have taste tested all of them and we're confident that you'll love all three.
Of course, you'll find several other wines on our promo page. Keep checking back for the latest offers from the xtraWine team.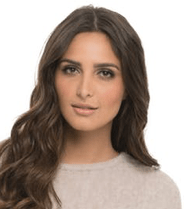 I'm a passionate about good wine and good cooking.
I like to keep me updated and share with my online friends my gastronomic knowledge.