One of the any choices you will need to make in the build up to your wedding is what wines you should serve during the reception. Making the right choices will ensure everybody at the wedding has a great time, but picking poorly may colour the ceremony a little in some eyes or leave a few of your guests feeling a tad unsatisfied.
Of course, your wedding is all about you at the end of the day, but it still helps to have great wines to really mark the occasion. Before we start looking at some of the reasons why Italian wines are the best choice, let's consider the qualities that good wedding wines need to have and what you should consider when making your choices.
What You Should Look For
The qualities a wedding wine should have will vary depending on when it is being served, but the following tend to be fairly common. You also need to consider other factors, which are also listed below.
Celebratory
There is a reason why so many people decide to use sparkling wines for their weddings, particularly immediately after the ceremony when everybody is gearing up for the party that comes afterwards. A good sparkling white wine goes down easily, making it a great aperitif prior to the wedding meal, plus the popping of the cork is always a special moment that can really add to the occasion.
The Cost
An often underestimated factor is the cost. You will be buying quite a few bottles of your wedding wine, so it is important to balance the quality of the wine with the amount it will cost to serve it to however many guests you have. Spend a little bit of time going over the figures, as overspending on wine can lead to a bit of a shock when it comes time to pay the bills.
The Location of the Wedding
The location of the wedding will also play a part in the types of wine you purchase. As a really general rule, red wine is best suited to indoor weddings, especially when the weather is a little cooler, whereas white wines are lighter and less intense, making them better choices for outdoor celebrations. Of course, these rules are not hard and fast by any means, so it may be worth having both on offer, with slight favouritism going to the one that suits the occasion best.
Good For Toasting
Again we come back to sparkling wines here, as there will be a number of toasts that occur during the wedding. Again, you will want something fairly light and easy to sip for this, especially as the toasts tend to occur prior to the meal and everybody will be looking to unwind a little bit.
The Timing
It's been touched upon in a couple of the other points, but it is worth expanding on here. Timing is everything when it comes to serving wine at your wedding. The odds are that you will offer a number of different wines at various points, so you need to ensure they are used at the right time. A light sparkling wine is great for pre-meal celebrations. Reds and table white wines are ideal for the meal itself. You may consider a dessert wine for the sweet and finally, guests should be offered a choice of wines during the party that follows, but make sure there is plenty of light wine on offer given that most will have bellies full of food.
The Amount
Once all that is taken care of, you only really need to consider the amount of wine to buy. Again, you will need to take you budget into account here but as a general rule it is often wise to buy a little more than you think you will need. You can always hand out spare bottles as gifts at the end of the day, or take them home to enjoy them as reminders of your wedding.
Why Italian Wines?
So now we have examined some of the things that wedding wine buyers need to consider when making their purchases, it is time to make the case for going Italian when buying your wine.
Variety
The biggest advantage that Italian wines hold is that there is plenty of variety on offer. The country plays host to hundreds of wine regions and produces thousands of different vintages, which means there is always something great on offer for every stage of the wedding. While it is possible that you may become a little burdened by the sheer choice on offer, a good tip is to boil the wine list down to the qualities that you want each wine to have and make your final choices from there.
The Price
You don't need to spend big to find great Italian wines. A little bit of research will pull up a whole bunch that will be great for the wedding without breaking your bank balance. Of course, if you do want to be a little more lavish in your spending, there are also plenty of Italian wines available for big spenders.
The History
There are few countries in the world that have the amount of history and prestige attached to their wine industries as Italy. Everybody knows that Italy is home to some of the best wines in the world and you will be sure to make a great impression on guests if they know that your wine has come from Italy.
The Final Word
So now you know what you should be looking for in wedding wines, what you need to consider when making your choices and why Italian wines are some of the best around, all that's left is to make your choices. With so many great wines to choose from, including Prosecco, Chianti, Barolo and so many others, you really are spoilt for choice. As always, if you need a little bit of help the team at Xtrawine are just a click away and the site can offer you much more information about the wines you are considering.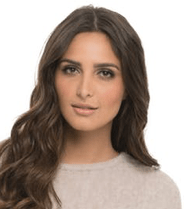 I'm a passionate about good wine and good cooking.
I like to keep me updated and share with my online friends my gastronomic knowledge.