You want a nice bottle of Italian wine.
The problem is that you're a little tired of your local store's selection. Sure, there are a few bottles of wine they offer that you quite enjoy. But there's nothing fresh at the store. There's nothing new.
You ask the owner if they plan on refreshing their Italian wine catalogue and they tell you that it's not likely.
So, you're stuck.
The local store doesn't offer any new wines. But the web does. With the internet and online shopping, you can access Italian wines from all over the country. And that's where Xtrawine comes in. Our huge catalogue contains thousands of Italian wines, in addition to hundreds of international wines, liqueurs, and other drinks.
You just need to know how to order them.
In this article, we're taking you step-by-step through the Xtrawine ordering experience so you can have a new Italian wine on your doorstep in no time at all.
Step #1 – Finding the Right Wine
While none of the steps are particularly complicated, this is the one that you're likely to spend the most time on. With such a huge selection to choose from, it's difficult to narrow it down to the Italian wine that's right for you.
So, we're going to give you a few quick tips that will help.
Think about the producers that you've enjoyed previously and start with their wines. Find wines you've tried previously and pay attention to their key notes. You can find all of this information on the wine's product page.
Start searching for wines that display similar notes to ones you've enjoyed previously. Remember that a wine having a similar flavour profile does not mean it's the same wine as one you've tried previously.
Check the Xtrawine blog to see if there is an in-depth review of the wine and its producer. In fact, the blog is a great place to start if you have no idea what you want to buy. For example, you can check out this post for a recent review of the superb Grifalco Aglianico del Vulture Gricos 2019.
If there are no in-depth reviews, you'll still find a general list of reviews for your chosen wine. You'll usually see an Xtrawine score out of 100 (as a general rule, anything about an 85 is a good choice). We also list reviews from some of the world's leading Italian wine publications whenever they're available.
Step #2 – Start Your Purchase
Once you've chosen the right wine, you're almost ready to make your purchase.
Before you do, check out the section at the top-right corner of the product's page. You'll see the "Buy" button, which we'll get to in a moment. However, you'll also see the wine's price, any offers applied to it, and an expected delivery date based on your location. Make sure all of that is okay before moving on.
You will also see a number next to the "Buy" button. This allows you to quickly tell us that you want to buy more than one bottle if that is the case.
If you're happy with everything you see, click the "Buy" button. Your wine will enter your shopping cart ready for you to complete your purchase.
Step #3 – Double-Check The Purchase
Highlight the shopping cart icon at the top-right of the page and click the button. This will take you to your cart, where you can check what Italian wines are currently in the cart. You can also change the number of bottles you're ordering here if you didn't do it on the product's page.
If there's something in the cart that you don't want to buy right now, you'll see a "Remove" link below the wine's image. Click that and poof. The wine is gone!
This page also shows you how much you'll pay for shipping, in addition to any excise duties applied to the wine. If you're happy with what you see, click the "Proceed to Checkout" button.
Step #4 – Login to Xtrawine
Assuming you have an Xtrawine website account and haven't logged in yet, just enter your username and password, click the Log In button, and complete your purchase using your chosen payment method.
If you don't have an account yet, you have a couple of options.
The first is to register an account with Xtrawine. Click the Register link and you'll go to a page where we collect a few details about you. Enter your name and address, along with any promotional code you have. You'll also set your email address and password here, as well as confirm that you're of legal age to purchase alcohol. Fill in the details, click Save, and you'll receive a confirmation email. Confirm your details if asked and you're ready to go. Just head back to the checkout page and enter your new account details to complete the purchasing process.
The second option is to use your Facebook or Google account to make your purchase. Both accounts should provide us with the details we need to auto-fill the details we need to send your Italian wine to you. If they don't we'll ask you to provide us with the required information before you can complete your purchase.
Speaking of which…
Step #5 – Complete the Purchase
All that's left is to complete your purchase. Enter the details for your chosen payment method and complete your order.
We'll handle everything from there.
The Final Word
Ordering wine online via Xtrawine couldn't be simpler. We do a lot of the hard work for you, meaning you just have to tell us where you are and pay for your choices. All of our wines are handled and transported safely, ensuring you enjoy a quality experience from top to bottom.
All that's left is to start your Xtrawine adventure.
Our collection contains thousands of wines, accessories, and liqueurs for you to choose from. Use the quick tips we shared earlier to find the right product for you. Then, follow the steps in this article to complete your purchase from the comfort of your own home!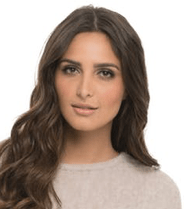 I'm a passionate about good wine and good cooking.
I like to keep me updated and share with my online friends my gastronomic knowledge.