We're nearly there! Christmas is right around the corner and we know that you're as excited as we are for what the big day will have in store. Granted, it will be a little different this year. But this is still a time for everybody to come together and share in our love and gratitude for one another.
It's also a time for presents!
And that's where this article comes in. Maybe you're one of those people who've left the Christmas shopping to the last minute and you're struggling to come up with ideas. You have that one friend who loves Italian wine but you don't want to be yet another person who buys them a bottle of the stuff.
That's okay!
There are plenty of clever gadgets and gifts that you can buy for somebody who loves Italian wine. Here are a few of them.
A Coravin
This is a piece of tech that was a decade in the making and it achieves something that wine lovers have wanted for centuries.
It allows you to pour your wine without removing the cork. That means no oxygen gets into the wine upon opening, which results in it lasting for much longer.
How does it work.
The Coravin has a tube that you push through the foil and cork to get to the wine itself. It then uses a special system, powered by argon gas, to push the wine through the tube and out of the bottle without exposing it to oxygen until it reaches the glass. This allows the wine to evolve at a more natural pace while also protecting the contents of the rest of the bottle.
Released to UK department store Harrods back in 2014, it's a great gift for anybody who's ever complained about how their wine goes off if they don't drink it quickly enough.
A Wine Purifier
We've spoken before about the important role that sulphites play as a natural preservative for wine. We've also spoken about how there's a movement towards removing sulphites from wine as much as possible to allow the drink to provide an experience that's more indicative of the terroir that produced the wine.
Despite this movement, there are still only a handful of sulphite-free Italian wines available.
So perhaps a wine purifier is the next best thing for somebody who wants to avoid sulphites!
These clever little devices essentially filter the wine as your pour it, removing the sulphites and other sediment along the way. This leaves you with a purer wine that some will claim is more natural. Some wine purifiers can even sit on the glass itself and aerate the drink to the correct degree, resulting in an even more optimised wine tasting experience.
A Wine Fridge
An old classic, the humble wine refrigerator is the perfect gift for anybody who enjoys a nice glass of Italian white wine but struggles to get it to the perfect temperature with their regular fridge.
Most good wine fridges offer the ability to adjust the internal temperature, which means the user can store their wine correctly before they pour. They also simply make for nice accessories in the kitchen and they allow your wine loving friend to store their bottles without the risk of them getting tainted by food and aromas in a regular fridge.
You can find wine fridges ranging from compact ones that fit into any nook or cranny through to larger examples for the true Italian wine fiend. Whatever you go with, you can feel sure that the recipient will love it!
The Corkcicle
Sticking with the idea of cooling wine, we come to a clever little invention called the Corkcicle. The idea here is that the gadget will cool your wine as you pour it, leaving you with a nice cold glass of white wine in your hands.
Of course, that means this gadget isn't suitable for Italian red wine lovers, as cooling isn't a priority for those guys. But if your loved one enjoys a glass of white, the Corkcicle may be the perfect choice.
So, how does it work?
The device slots straight into an open wine bottle and essentially acts like an icicle that cools the wine as its poured through it. The Corkcicle is filled with a non-toxic cooling gel, which means you don't have to worry about leakage, and it can even replace the regular cork for the bottle, which allows you to store the wine for longer.
Insulated Wine Cups
Does your friend love taking their wine on the go? Maybe they enjoy camping trips with a glass of wine round the fire or they like spending time on the beach, sipping on a nice white wine as they watch the waves crash.
Whatever the case may be, an insulated wine cup may be a perfect gift.
These devices have a regular wine glass built into them, which is then surrounded with the insulated cup. The idea is that the cup protects the wine from changes in temperature. It it's a warm day, the wine inside the cup stays cool. And if the temperature drops outside, the wine stays at the right temperature in the cup!
That means it's ideal both for white and red wine drinkers, who can spend as much time as they want in the great outdoors without ruining their wine.
The Final Word
There are so many amazing gifts that you can get for somebody who loves Italian wine. The ones we've shared here are on the more novel side of the spectrum, though each has its uses. But if your friend is a true wine lover, they'll appreciate anything from a simple corkscrew through to an expensive bottle of Italian wine.
At Xtrawine, we offer a wide range of accessories that could act as the perfect gift for any wine lover this Christmas. And of course, if you want to stick with giving them a bottle of wine, we have over 2,000 vintages available in our store.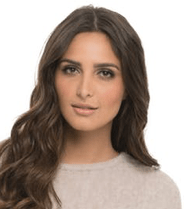 I'm a passionate about good wine and good cooking.
I like to keep me updated and share with my online friends my gastronomic knowledge.