We've said it before and we'll say it again.
Sometimes, it can feel like Barbaresco doesn't get quite as much love as it deserves despite the fact that it's one of the best examples of Italian wine out there.
On one hand, we can see why some may underestimate it. The wine is made using the same grape as "The King of Wines". Barolo has cast a pretty big shadow due to its quality. Barbaresco may be the Italian wine that's most stuck in the shadow simply due to the fact that it uses the same grape.
But there's an elegance to Barbaresco that simply cannot be denied.
Those who give the wine a chance tend to fall in love with it pretty quickly. It's also a slightly lighter wine that Barolo, which makes it an excellent choice for introducing somebody to the world of Italian wine.
Simply put, Barbaresco deserves a lot more respect than it gets. And with this review, we aim to do what we can to make sure it gets it.
Hopefully, you want to give this most underappreciated of Italian red wines a chance. And if so, you need to know which vintage to buy so that you get the best experience.
For our money, there are few Barbaresco producers out there that can match Sottimano when it comes to quality. Here, we're going to look at the history of the producer and an example of one of its best vintages.
The History
Sottimano can trace its history back to the 1960s. That's when company founder Rino Sottimano completed his stint at Enological School. Now equipped with the technical skills he needed to make truly amazing wines, he decided to follow his passion and entered the industry.
Rino didn't want to produce wines for anybody else. Instead, he hoped to stand on his own two feet to create wines that carried his name.
This led him to buy his first home and wine cellar. Located in the Cotta cru, this property would become the headquarters for what evolved into an amazing wine company. The decision was made for him when he saw the vineyards surrounding the property. And since the 1960s, Rino and his family have tended the land in an effort to grow the very best Nebbiolo grapes around.
At first, Rino had just a couple of hectares to work with. But he had a vision for what his company could become and he set to work creating some truly spectacular wines. Sottimano started to earn some respect in the industry, which enabled the company to slowly start expanding on its territory. Today, Sottimano owns 18 hectares of the very best land in the Barbaresco territory.
Rino credits his wife, Anna, as being the bedrock of the company. While he brings forth the creativity and technical ability to make amazing wines, Anna is the support that he needs to keep pushing. According to Rino, she's as important to the success of Sottimano as he is. And the company would not have grown into what it is today without her.
Interestingly, Rino was also one of the first Italian wine producers to adopt organic principles. And he did it during a time when the organic trend didn't yet exist.
As Rino himself puts it:
"I always believe that every great wine is the result of a serious, conscientious and passionate work in the vineyards. That's the reason why, since from the first day, I always tried to avoid any chemical products and herbicides to preserve the natural balance of our soils."
It's a philosophy that the company carries through to its cellars the vinification processes that it uses. Sottimano uses completely natural yeasts when making their wines. And they take their time in production. No chemicals are used to speed the process along. Instead, they allow their Barbaresco wines to develop naturally, which may be one of the secrets behind the sheer quality of the wines that they produce.
What started as a shared passion between Rino and Anna has now become a full-blown family affair. Today, the couple's children have become valued parts of the estate. Both Andrea and Elena have chosen to dedicate their careers to the continued growth of the Sottimano brand. And with such talented parents behind them, they're sure to develop into extremely talented winemakers as well.
The family approaches everything that they do with a level of passion and dedication that's rare even in an industry renowned for its passionate people. And it's that love of the land and the grape that has enabled them to produce one of 2019's best Barbarescos.
The Review
When you open a bottle of Sottimano Barbaresco Pajorè 2016, the first thing you'll notice is the intense ruby red colouring. An important feature of so many great Italian red wines, this colouring provides you with a hint of exactly what you'll get to experience when you take your first sip.
However, it's important that you take a moment to experience the bouquet before you begin to drink. A small exploration of the aromas will reveal gorgeous notes of blackberry, plum, and cherry. Those fruity notes give way to earthier tones, including those of tobacco. Other notes seem to float in and out of the bouquet. At any one time you may catch glimpses of vanilla, violet, rubber, and liquorice.
This is truly a complex wine that rewards those who take the time to explore what it has to offer.
When you finally take your first sip, you'll notice that all of these notes threaten to overwhelm your senses. This is a Barbaresco that isn't afraid to give you everything that it's got. But after a few moments, you'll begin to appreciate the powerful approach that the wine takes. The many flavours will begin to dance around your tongue and you'll enjoy a sublime experience that's worth repeating over and over.
The Xtrawine team is extremely impressed with Sottimano's work here. That's why we've granted the wine a 93/100 rating.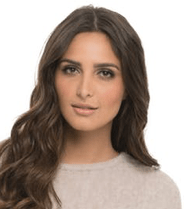 I'm a passionate about good wine and good cooking.
I like to keep me updated and share with my online friends my gastronomic knowledge.