There are many things that set the Italian wine industry apart from every other country's wine industry. But for us, the main differentiator is the sheer amount of variety that Italy has to offer. With dozens of regions producing thousands of types of wine, you are guaranteed to find something that suits your tastes if you buy Italian.
Of course, we all know of the more famous wine regions, such as Tuscany and Piedmont. But it's the lesser-known regions and appellations inside these larger regions that often offer the hidden gems that wine lovers like yourself love to find.
That brings us to the subject of this article.
The Maremma Toscana appellation is not one of the first ones that will come to mind for many, even to those who know Italy's wine regions inside and out. However, it's a DOC wine that's certainly worth exploring.
Let's take a closer look at it.
What is Maremma Toscana?
Maremma Toscana is an appellation title, which means that it applies to a wide variety of wines, all of which come from the same region. As you may have guessed from the name, that region is located in Tuscany. It's a small province named Grosseto that has only recently come to the attention of Italian wine enthusiasts.
In fact, it was only in 2011 that this province received DOC status. Prior to that, Maremma Toscano wines carried the IGT designation for the 16 years that they'd existed.
That's right, the Maremma Toscana appellation has only existed since 1995, which practically makes it a baby when it comes to wine provinces in Tuscany.
The Maremma Toscana Wines
Newer Italian appellations tend to follow a specific trend.
Instead of focusing on a specific type of wine, they will offer several varieties that run the gamut from red to white and dry to sweet.
Maremma Toscana is no different.
The province is home to a number of grape varieties, with Sangiovese being among the most prominent. This should come as no surprise to anybody who knows that Tuscany is the home of Chianti. Sangiovese is practically the region's most important grape.
But beyond Sangiovese, Maremma Toscana also plays host to a number of other red grapes. These include Merlot, Petit Verdot, Cabernet Sauvignon, and Cabernet Franc. If you hadn't noticed from the names, there's a definite French influence in the wines from the region. Some of the best producers in the province have made it their stock in trade to combine these grapes with Sangiovese to create some truly stunning wines.
Italian white wine lovers aren't left out of the loop either. Maremma Toscana's producers often grow white grapes too, with Sauvignon Blanc and Vermentino being the most popular choices. However, you will find that white wines from the province are a touch harder to get your hands on. Most producers favour reds, likely because of the pre-existing association between the Tuscany region and quality red wines.
Interestingly, the province also offers up some sweet wines, which again is a common thing in Tuscany. In the case of Maremma Toscana, these are typically made using either the vendemmia tardiva style or the passito style, the latter of which uses dried grapes instead of ripe ones.
Finally, we have the sparkling wines.
These are by no means a speciality of the region. However, the DOC granted to the province allows the production of sparkling whites made using either the Metodo Martinotti or Metodo Classico vinification process. Either way, the wines typically use the Vermentino grape that we mentioned earlier. However, there are some blended varieties, with Ansonica being one of the more commonly used.
However, we'd say that it's the red wines of Maremma Toscana that have helped it to rise to prominence.
What's in a Name?
Where does the Maremma name come from?
Back in the day, Maremma referred to a fairly large region that stretched from the coast of Tuscany all of the way to the Italian city of Lazio. Within that region, we found a number of small provinces, including Viterbo, Livorno, and Grosseto. Interestingly, even Dante wrote of it in Inferno, where he described it as a region that stretched for about 100 miles.
Maremma has apparently shrunk since those times though. Now, it only covers the Grosseto province, with the Livorno and Viterbo ones findings homes in different appellations. This is even covered in the Maremma Toscana DOC, wherein only wines that come from Grosseto can carry the label.
The name itself is also interesting to consider.
Unfortunately, Maremma may not be your first choice for an Italian wine holiday. That's became Meramma derives from the Spanish word Marisma, which means marsh. And to this day, the region has some marshy lands. However, many of them have been drained, predominantly by Mussolini during the Fascist regime. Even before he came to power, the Etruscans did what they could to make the land more liveable.
What's interesting for wine lovers is that much of this work was done to reclaim the marshes for agricultural use. Many of the vineyards that you will find in the province would have been marshes many decades, or even centuries ago. We wonder if this lends the soil a unique quality that finds its way into the grapes.
We certainly believe that this is why the province is so hospitable to French grapes. After all, the Medoc peninsula in Bordeaux used to be marshland too, before it was drained. Today, it's home to many amazing vineyards.
The same holds true of Maremma Toscana.
The Final Word
From marshes to marvellous wines may not be the most attractive tagline in the world. But it's one that we can certainly apply to Maremma Toscana and the amazing wines that emerge from the province.
With these wines, you get one of the most unique tastes of what Tuscany has to offer that you will find anywhere. We believe that this province, and its DOC, needs a lot more attention.
And you can find wines that fall under the appellation here on the Xtrawine website.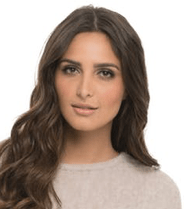 I'm a passionate about good wine and good cooking.
I like to keep me updated and share with my online friends my gastronomic knowledge.