Sartori boasts over 125 years of excellence and expertise in the traditional winemaking of Verona. The Sartori family is grounded in steadfast values:
a passion for knowledge passed down through generations
embracing the beauty and elegance
expressing gratitude and reverence for Verona, their city, for all the beauty it has bestowed upon them
The company's philosophy is simple: to open their doors to hospitality and share the finest with those who cherish the art of wine and craftsmanship. An unforgettable journey marked by taste and beauty.
Index:
Sartori: A 125-Year Legacy
Since 1898, Sartori's Veronese wines have accompanied the most authentic occasions.
Every day holds moments to live and celebrate together, moments to savor and cherish—genuine gestures, like a glass of wine brimming with the most authentic passions.
It's a story of authenticity, much like Sartori's Verona wines—elegance in its most natural form, perfect for the emotions we love to share during both small and grand occasions, whether gathered around a table or enjoying an aperitivo. It's a strong connection, founded on simple and sincere things, perpetually linking Sartori's tradition with our lives.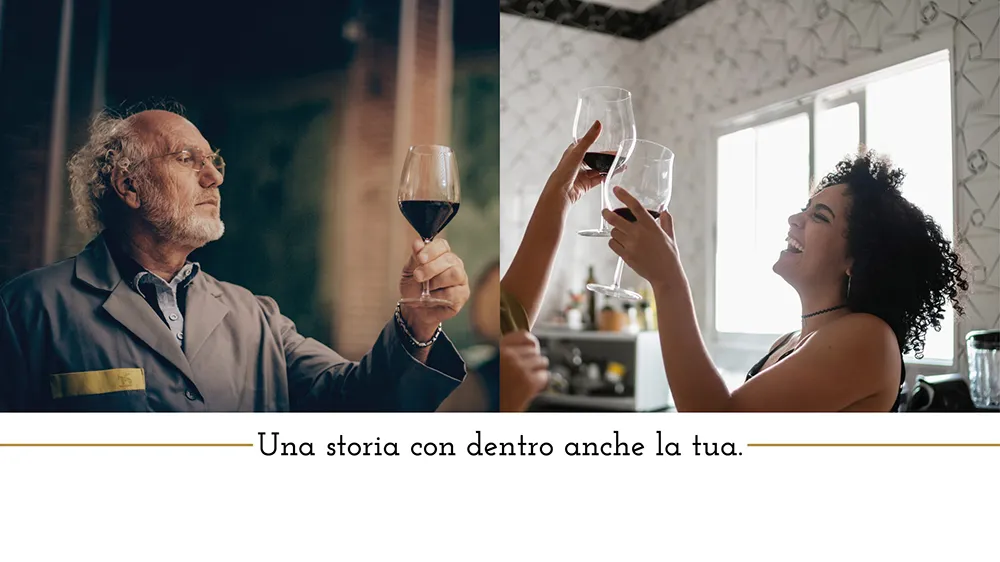 Amarone of Valpolicella
When Amarone della Valpolicella is mentioned, Verona instantly comes to mind. Amarone is crafted from the fermentation of dried grapes from the typical Valpolicella vineyards. These grape varieties include:
Additionally, up to 25% of non-aromatic black grape varieties are allowed, authorized for the province of Verona, of which up to 15% can be generic.
Production Area
It covers the entire foothills of the province of Verona, extending from Lake Garda to almost the border of the province of Vicenza. This region consists of a series of valleys and hills that merge into the plains, forming a "hand-like" shape. The climate and soil in this area play a fundamental role.
Climate
The protection from the northern Lessini mountain range, the proximity of Lake Garda, and the south-facing exposure of the hilly and valley terrain collectively result in a mild and moderately rainy climate.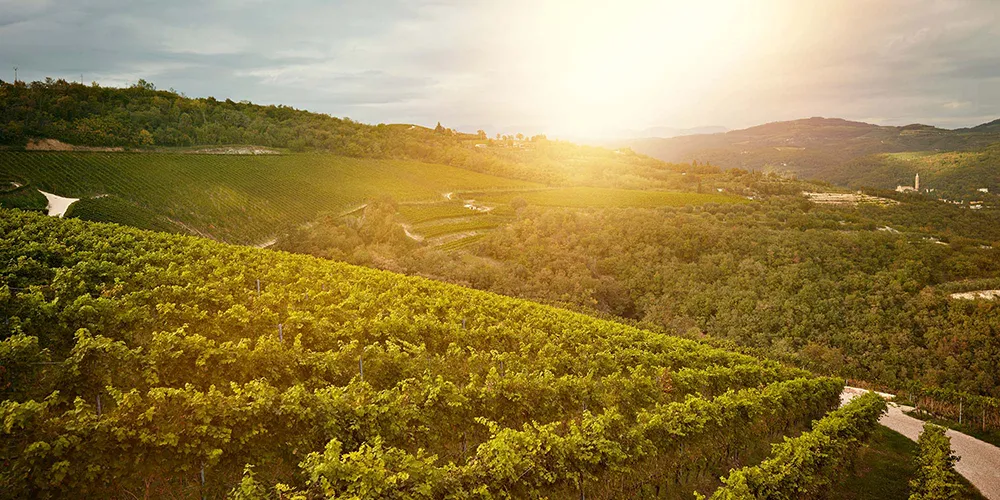 Harvesting
Carefully selected grapes from the vineyards are harvested in small crates and are dried for approximately 3-4 months in dry, well-ventilated spaces.
Winemaking
Once the ideal level of drying is reached, the grapes are pressed and placed in thermo-conditioned steel tanks for fermentation.
Fermentation continues for about 30 days to ensure the full development of the wine's high alcohol content.
Aging
Following initial evolution in cement for several months, allowing for the completion of malolactic fermentation, the wine begins its aging process in medium to large oak barrels for about 3 years. After bottling, the wine rests for at least 6 months in the bottle.
Organoleptic Characteristics
The Amarone of Vallepolicella 2018 has an intense red color with garnet reflections. On the nose, it presents fruity aromas with spicy notes. The palate offers a full and velvety flavor.

Pairing
It pairs well with significant dishes such as red meats, game, and aged, spicy cheeses.
Discover Sartori's best Amaroni on xtraWine!