This most famous of Italian wines has really helped a lot of people out of tough spots during the last year or so. No matter how bad things seem to get, a nice glass of Prosecco always puts a smile on your face. And if you've been lucky enough to share a bottle or two with friends then all the better.
Despite all of the challenges that the Italian wine industry has faced this year, Prosecco is still one of its peak performers. Unburdened by the "luxury" tag that might lead people to consider it an unnecessary expense during tough times, the wine has gone from strength to strength as it's played a crucial role in lifting spirits and helping people come to terms with lockdowns and all of the other difficult things we've had to deal with during the pandemic.
So, we'd like to extend a huge thank you to all of Italy's Prosecco producers.
And the best way for us to do that is to shine a spotlight on one such producer who we feel deserves even more recognition than they currently have.
In this review, we're going to take a look at the spectacular Astoria Prosecco Corderie Extra Dry. But before we do, let's learn a little bit more about the wonderful people behind this gorgeous wine – Astoria.
The History
On the surface, it may seem like Astoria doesn't have the deepest of pedigrees. After all, the company was only founded in 1987, which makes it a relative baby when compared to some of the centuries-old Italian winemakers. But if you dig a little below the surface, you'll find a deep history that has played a huge role in the success that Astoria has enjoyed during the 30 or so years that it's been making wine.
Astoria's story starts with Paolo and Giorgio Polegato. It was these two men who made the decision to combine their forces and form a new Italian wine company. However, they didn't make the decision out of the blue. The brother's secret weapon was that their family actually had a rich history of creating gorgeous wines. The only thing that separated them from other producers is that they'd never really gone the commercial route with the product s that they created.
Astoria was founded to change all of that.
The Polegato's knew that they had a quality product. They knew that they had generations of winemaking knowledge and pedigree backing them up. And they knew that they were capable of creating Proseccos that rivalled anything else on the market.
So…they got to work.
The actual making of the wine wasn't the challenge for the young brothers.
Their biggest obstacle lay in gaining recognition for their wines in an industry that some might claim is already saturated with quality Proseccos.
So, they started making the rounds. Paolo and Giorgio began networking with the owners of prestigious restaurants, bars, and wineries.
The goal?
Convince these businesses to start selling Astoria's wines, which would help to lend a little more authority and brand recognition to the wines in the process. After all, if a wine lover sees an Astoria wine on the list at their favourite restaurant, they're more likely to want to go out and find the wine for themselves.
This was a master stroke.
Over the years, Astoria's wines have found there way into dozens of high-end restaurants around the world. And that means there's a level of prestige attached to the brand that makes their Proseccos some of the most desirable to come out of Italy. This smart move also opened the door for continued growth over the decades.
Since 1987, Astoria has grown from a small, family-owned winery into a 40-acre wine-growing operation. And during that time, the company has received award after award for the quality of its Proseccos. It's Millesimato has claimed the Grand Gold Medal at the prestigious International Wine Competition at Vinitaly in Verona. It's DOCG Proseccos are now adored by thousands of drinkers.
And the company is just getting started.
Established as one of Italy's premier Prosecco producers, Astoria is now trying its hand at a number of other Italian wines. Its Colli di Conegliano DOCG, Crevada and Croder, all match the brilliance of the Proseccos that were used to build the brand. And we believe that Astoria will only go from strength to strength in the coming years, perhaps even becoming one of the leading Italian wine brands in the world in the process.
In fact, we'd guarantee that result if they can keep producing wines of the quality of the one that we're about to review.
Join us as we learn a little bit more about the latest jewel in the Astoria crown:
Astoria Prosecco Corderie Extra Dry
The aroma may be the most striking thing about this wonderful example of Prosecco. From the moment that you open the bottle, your senses will be overwhelmed with a gorgeous and clean floral bouquet that offers just enough fruity notes to tease that there's more to this wine than may meet the eye.
Upon pouring, you will notice the pale straw yellow colouring, which indicates that this wine has an ageing potential of between three and five years. The persistent perlage will tempt you in long before then however, and that first sip is phenomenal.
The elegance of the aroma is mirrored in the harmonious nature of the wine itself. As it travels around your tongue, you'll experience an array of gorgeous flavours, all seeming to intermingle as one. The creamy texture makes the wine an absolute joy to drink and you may even notice a slightly sour note hidden in the wine, which does a wonderful job of contrasting the more typical fresh notes that you're enjoying.
This is a Prosecco that's worthy of the every-growing Astoria brand and, best of all, it's available for less than €10 in the Xtrawine store.
You'd best act fast though! Our team enjoyed this wine so much that we have it an 88/100 rating.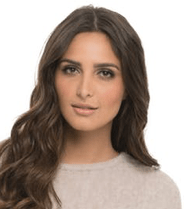 I'm a passionate about good wine and good cooking.
I like to keep me updated and share with my online friends my gastronomic knowledge.