As lockdown restrictions ease across Europe, we can finally start to think about something that most of us haven't been able to do for a long time…
Travel!
As we write this, we're sure that many of you have already started planning trips to Italy in your heads. You want to enjoy the gorgeous scenery, marvel as the art and architecture, soak in the Mediterranean sun, and, of course, enjoy plenty of Italian wine along the way.
As we head deeper into May, we're reaching the peak time to visit Italy so you can sample everything that it has to offer. In this article, we explain why May is the best time to visit Italy for both wine lovers and people who just love to travel.
Reason #1 – The Wine Tours Are Amazing
May is that final period of spring when the weather gets warmer and we finally make the transition into summer.
This is a glorious time to take tours around Italian wineries.
Why?
It's during this time of year that the vines begin to flourish. During the early months, the vines grow slowly, as they are still in the immaturity stage. It's in May when we start to see grapes developing in earnest.
As a wine tourist, this means you get to see the vines as they explode into life. You also get to see producers doing some of the most important work in the production process, as they tend their maturing vines to ensure they can produce wines that are indicative of the quality you expect from Italian wine.
May is one of the best months to take wine tours because you get to experience so much. The only period that rivals this time of year is the harvest, when you get to see the grapes getting picked as they prepare for their transformation into wine.
May competes well against this period because this is the time when the vineyards are at their most scenic. The maturing vines offer plenty of photo opportunities and you get to see Italian wine production in full swing.
Reason #2 – The Weather is Perfect
As we mentioned, May marks that last period of spring before the transition into full summer. In terms of weather, this makes it the perfect time for many as the temperature is warm without being stifling.
Ultimately, this reason for visiting depends on your reason for heading to Italy.
If you want to spend your time soaking in the rays on one of Italy's many stunning beaches, May is serviceable but is not the best month to visit.
However, if you want to visit Italy to absorb as much of the culture as you can, that means you're going to spend a lot of time on your feet. And ideally, you will want the weather to be nice without being so hot that it can make exploring feel like a chore.
That's when May is the perfect month.
Reason #3 – You Avoid the Heaviest Tourist Seasons
It goes without saying that Italy is an extremely popular country with tourists for all of the reasons that we've already touched upon. And like most tourist destinations, the peak times for traffic come during the summer months.
June, July, and August are the busiest in the Italian tourism calendar. And while this is wonderful for the economy, it may present some issues for those who want to spend their time exploring this gorgeous country without having to fight through crowds of people.
May is still a popular month for tourists.
However, it is not so popular that it makes you feel like you're having to battle through throngs of people just to see the things you want to see. It's in this month where you find a perfect balance experiencing Italy as the Italians experience it while also being able to enjoy the trappings of a relaxing vacation.
Reason #4 – The Iris Garden
As we touched on earlier, May is the month when Italy's lush vegetation starts to flourish. Of course, we see this in action in the many vineyards dotted throughout the country. However, it is also in May when some of Italy's most gorgeous gardens open their doors to the public.
The Iris Garden in Florence may be the most gorgeous of them all.
This garden finally opens in May, for just a few short weeks. This gives you an opportunity to enjoy the early blooming of the flowers. And again, you get to do it during a time of the year when Italy isn't as densely populated as it is during peak tourism periods.
Reason #5 – Everything is Open
There's an interesting cultural tradition that many Italians take part in during the summer months.
As August gets into full swing, many Italians choose to take at least two weeks off. Some even opt to take the entire month off!
What does this mean for you as a visitor?
Coming to Italy during the peak of summer may be disappointing if you're looking to experience anything beyond a holiday resort. So many of the places that you'd like to visit will be closed during the hottest summer month.
That brings us back to May.
In May, you don't have to worry about businesses temporarily closing. In fact, as we just noted with the Iris Garden, many stunning tourist spots open their doors in May. In short, this means the month is perfect for experiencing everything the country has to offer.
The Final Word
The month of May provides us with the perfect middle ground between the scenic views of spring and the warm temperatures of summer.
It marks a point when the country is in transition. Attractions open up, the weather is warm without being stifling, and Italian wine vineyards have just started to reach their full potential.
And as this month is not the peak season for tourism, you can travel to Italy in May without breaking the bank.
With all of that in mind, now may be the best time to book your trip.
We promise you won't be disappointed.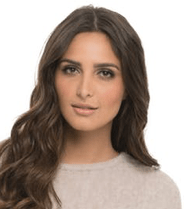 I'm a passionate about good wine and good cooking.
I like to keep me updated and share with my online friends my gastronomic knowledge.