The 2020 Italian Food and Wine Tourism Report is in and it has provided us with some interesting statistics related to the wine tourism industry.
According to the report, 53% of people believe themselves to be food and wine tourists. As the report puts it:
"Since 2016 there has been an increase of + 12% and + 10% respectively. The total of those who declared to have made at least one trip with this motivation in the last two years internationally is 53%. Millennials lead the trend between generations, while the new "super foodies", the births of Generation Z, appear: frequent travelers who already show a high interest in food"."
As interestingly, 71% of those people say that a live wine or food experience is what they're really looking for. In other words, it's not enough for them to go to a restaurant, eat a little food, and drink some Italian wine.
They want to get involved.
They want to tour wine estates and enjoy food and wine festivals. In fact, it seems like the live experience is almost as important as the actual wine and food.
Maybe you find yourself agreeing with the 53%. You want to experience Italian wine and food in a brand new way and you're planning a trip to do just that.
These are the tips that will help you to ensure your trip is a success.
Tip #1 – Budget Both Your Time and Money
You could get lost in the sheer amount of wine tours that are available in Italy. And when you add festivals on top of that, you have a ridiculous number of options.
And of course, you have limited time and money.
So, before you start planning a trip you need to budget. Figure out how much time you have and when you can spend it. Furthermore, work out how much money you have to spend on the trip.
These two budgets will help you to figure out exactly what you can do. You'll be able to cut things from your list that you can't afford while prioritising the things that you really want to do.
By the way, when you're budgeting your cash you have to think about more than the wine experiences. Remember that you've got to pay for flights, accommodation, and anything else that you'll need while on your holiday.
Tip #2 – Select the Region
Now that you know what you can spend, it's time to select a wine region.
The simple tip here is to figure out which Italian wines you love the most. Find out where they're made and you probably have your region of choice. You may even find that your favourite winemakers operate tours of their own.
Of course, your decision here may be influenced by a couple of other factors.
For example, if there's a festival that you want to visit, you're going to have to stick close to the region that it's in. Furthermore, you may need to book further in advance if you intended on going to a more popular region, such as Tuscany.
Tip #3 – Pick the Time of Year for the Trip
This is especially important if you're planning on visiting some vineyards.
Taking a trip in the dead of winter probably isn't going to prove too productive for you in this case. You'll either want to visit in the summer to see the work in full flow or the autumn so that you can witness the harvest.
That doesn't mean that winter is completely off the table, by the way. If you're more interested in festivals and similar live experiences, there are plenty held in the colder months of the year.
The key tip again is to know what you want to do before you book. Certain activities get taken off the table depending on the time of year.
Tip #4 – Sort Out Your Travel Arrangements
In an ideal world, you'll rent a car for the entire trip. This gives you complete autonomy to travel how you see fit.
However, you may not have the cash to do that. Or…you simply may not be able to drive.
Either way, you're going to need to sort out some travel arrangements. You'll need to get from the airport to your accommodation. Plus, you'll need some way to travel to the experiences you've arranged.
You can usually rely on public transport for festivals and the like. But if you're visiting vineyards, you may need to do some research into tour packages or buses up to the vineyards.
You don't want to arrive in Italy only to find you have no way of getting to where you want to go.
Tip #5 – Make Some Reservations
Let's say that you do decide to go to one of the more popular regions.
You can't just rock up and expect to get into any live wine experience that you want. The odds are that you'll need to book in advance to make sure that you can get a place.
Even if you don't think it will be that busy, it's still worth booking in advance. It's always better to be safe and have the peace of mind that a reservation provides.
Tip #6 – Finally…Don't Stress Out!
Give yourself plenty of time to get the trip planned and do as much in advance as you possibly can. Remember that the Italian wine industry isn't going anywhere, so you don't have to rush anything.
Proper planning will also ensure that you're able to actually enjoy yourself when you arrive. Just remember that this is meant to be a fun experience, not a stressful one!
The Final Word
Are you ready to become a part of the 53% of wine and food tourists?
With these tips, you'll ensure that your trip is as enjoyable as possible.
Of course, we're here for you if you don't fancy travelling to drink some wines. Check out our catalogue and you'll see our extensive collection of Italian wines for your perusal.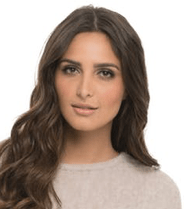 I'm a passionate about good wine and good cooking.
I like to keep me updated and share with my online friends my gastronomic knowledge.