You don't need us to tell you that Italian wines are amazing.
You've been here.
You've seen.
You've tasted.
You know!
But, what you may not realise is that wine isn't the only type of alcohol that you can get in Italy. While it's certainly the most famous, and the most revered, the fact is that there are many producers in Italy that dedicate themselves to creating stunning liqueurs that offer a completely different tasting experience.
Take Pallini as an example.
While Italian wine producers tend their vineyards diligently, the geniuses at this company tend an entirely different fruit.
The lemon.
And the drink they produce is what will be the focus of today's review!
Pallini creates a gorgeous drink that is both refreshing and a perfect tonic for those who have perhaps grown a little tired of drinking Italian wine.
Don't worry…
That's a short-term condition!
But in the meantime, let's take a look at the interesting process Pallini goes through to create a bottle of its own interesting drink.
The Process
For over 140 years, the Pallini family has dedicated itself to providing Italian consumers with something a little different. This history, which extends further than the histories of many of today's Italian wine producers, has allowed the company to refine its processes to create a lemon-based drink that is just as refreshing as lemonade while providing just that little hint of alcohol that will get you merry on a gorgeous summer's day.
The company started when Nicola Pallini founded his first shop and distillery in 1875.
In 1922, the company moved to the heart of Rome, which is when it truly started to establish itself as a company to pay attention to. It is here that it built its reputation as a purveyor of fine spirits, with each generation of the Pallini family that has come since the move to Rome was made dedicating themselves to continuing the family tradition.
What is that tradition?
Getting the absolute most out of the lemons that the company produces.
The Pallini process is legendary because it leads to the creation of a drink that is both tasty and friendly to those who prefer organic production.
The company grows what are known in Italy as Sfusato Amalfitano lemons, which are renowned for their large and heavy shape. Pallini is dedicated to letting the natural qualities of these lemons shine through, which is why it is committed to using no pesticides during its growing process. Instead, the lemons are closely monitored by a team of growers who are also responsible for handpicking the best of the harvest. Once picked, the lemons are walked from through the steep hills of the surrounding area for immediate delivery to the distillery in Rome.
Once the lemons arrive, they undergo a peeling process.
Thankfully for the Pallini team, this is a process that can be done using machinery. Those peels are then vacuum sealed and sent off for use elsewhere. The key to this entire process is the removal of the white pith that surrounds the lemon, as leaving this in place results in a bitterness that is not wanted in the company's product. With the lemons duly peeled, the next stage of production can begin.
As mentioned, the peels don't get discarded.
Instead, they're soaked in pure alcohol, which is made from natural molasses sugarbeets. The resulting liquid is then further sweetened and combined with some lemon oils, creating a sort of syrup that serves as a vital part of the company's infusion process.
This unique juice is infused into the lemon juice that has already been squeeze during the bottling process. The drink is colour stabilised before reaching the bottle, with the entire process resulting in a drink that is both Kosher and gluten-free.
But most importantly…
It tastes phenomenal.
So, how about we switch focus from the production methods to the drink itself?
The Review
The Pallini Limoncello is the primary product that this amazing company produces. It is the one that Nicola started to make way back when the company was founded and its intense quality has allowed it to endure all of the way into the modern era.
The liqueur is best served as chilled as possible, with an ideal serving temperature of between 0 and 4 degrees Celsius. Storage in a fridge is recommended, as is the addition of ice upon pouring to ensure the drink maintains the stunning zest and refreshing aromas that the Pallini family works so hard to imbue it with.
In terms of combining it with cuisine, you may need to be wary. This is a strong drink, in the sense that its lemon flavours will quickly overpower most dishes. The hint of sourness within the drink itself is often swallowed up by the sweet flavours created during the infusion process. So, this is perhaps a drink that is best taken before or after a meal, serving best as an after-dinner treat in place of dessert.
As you may also imagine, this is a drink that benefits from patience. It's best experienced in small sips, in which you can allow its intense flavours and aromas to engulf your senses. If you're so inclined, you may also experiment with placing it in cocktails. However, the sweetness built into the drink may make it unsuitable for sour cocktails, which is another thing that separates this liqueur from most others.
The drink offers a 26% alcohol volume, which again means it's best enjoyed as a sipping liqueur. It's also worth noting that the drink does contain sulphites, even though the majority of the production is done organically. Whether this is an issue is entirely up to you. However, it's those sulphites that help to preserve the liqueur.
Our team cannot rate this drink in the same way we rate Italian wines.
Why?
It stands alone as a unique example of what Italian producers can create. That uniqueness gives us little to compare it to, which means all we can recommend is that you try it. We promise you won't be disappointed.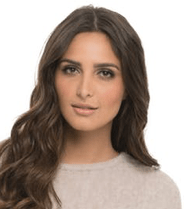 I'm a passionate about good wine and good cooking.
I like to keep me updated and share with my online friends my gastronomic knowledge.