As the winter nights get colder, there are few things more enjoyable than curling up by the fire with a nice mug of hot chocolate. The only thing we could compare it to is sipping a great glass of Italian red wine.
But back to the chocolate. There's just something so smoothing about hot chocolate that helps to relax you after a busy day. We think it's that lovely warm feeling that spreads throughout your body after the very first sip. Of course, it doesn't hurt that chocolate tastes amazing.
Throw some marshmallows into the mix and you have all of the ingredients for a wonderful, relaxing night.
But what if you could mix hot chocolate, marshmallows, and Italian red wine together into one amazing package?
It doesn't seem possible at first. They're all things that you enjoy as separate entities. Marshmallows don't typically go with red wine, and you're unlikely to drink red wine while also drinking hot chocolate.
But it works. Oh, it works so well.
Red wine hot chocolate coupled with red wine marshmallows allow you to bring all of the ingredients of a perfect night together.
On top of that, you actually get some excellent health benefits from the combination. Both Italian red wine and hot chocolate are rich in antioxidants. Your body needs these to ward of heart disease and ensure your immune system performs to the highest possible standard.
Drinking one is good. Drinking both combined must be better.
So, all that's left is the recipes. We're going to look at red wine marshmallows first, because they're the more difficult of the two to prepare.
Red Wine Marshmallows Ingredients
You'll need to pull a few ingredients together to make red wine marshmallows. Don't worry. The method itself is fairly simple. However, you will need all of the following:
About eight tablespoons of a decent red wine. It doesn't have to be the best wine in the world by any means. We find that a decent Sangiovese more than does the job in most cases.
An additional third of a cup of red wine, which you may need to use later on in the process.
A couple of packets of gelatine.
About one and a half cups of castor sugar, which we'll use to create the sweetness in the marshmallows.
A teaspoon each of vanilla and rose extract.
Some neutral oil.
Some icing sugar, which you'll apply as needed.
Just a pinch of salt to add a slightly savoury texture to the whole dish.
On top of all of this, you may want to keep some melted chocolate on reserve to dip the marshmallows in. This comes down to personal preference though, as some would rather dip their marshmallows in the hot chocolate.
Red Wine Marshmallows Method
With all of your ingredients ready, it's a pretty simple process to make your red wine marshmallows. Here are the steps.
Step 1
Place your gelatine and wine into a bowl and whisk it together with a fork. Do it nice and lightly and you should end up with a gel-like substance.
Step 2
Take a small pan and give the insides a light coating of your oil. You can now sprinkle your icing sugar all over the pan. It should stick easily to the pan's interior.
Step 3
Pour your castor sugar and the third of a cup of red wine and cook it in the pan over a medium flame. Keep stirring the mixture until the sugar completely dissolves. It shouldn't take very long.
Step 4
Bring the wine and sugar mixture to a simmer and then add the wine and gelatine gel that you made earlier. Keep stirring the mixture and allow it to come to the boil.
Step 5
Remove the mixture from the hob and place it into a food mixer. You'll have to beat the mixture by hand if you don't have one. Add your two extracts, along with the salt, and start beating. Do this for about 15 minutes to ensure that everything mixes together evenly. The liquid will start turning white and fluffy over time. You're most of the way to making marshmallows.
Step 6
Here's the hard part – the waiting. Pour the gelatine mixture into a pan and smooth the top layer using a spatula or spoon. Allow it to sit for a couple of hours and it should all solidify.
Step 7
Sprinkle some more icing sugar over the mixture and place it in the fridge. You should also be able to cut it into chunks at this point. You can also drizzle some melted chocolate over the chunks at this point. Pop it in the fridge and wait for half an hour. You now have some red wine marshmallows.
The Red Wine Hot Chocolate Technique
This is a much simpler recipe with far fewer steps. You'll need the following:
Three-quarters of a cup of milk. We prefer full fat, but skimmed works just as well.
About a sixth of a cup of chocolate. The type you choose is up to you. Chop it into chunks so that it's easier to melt down.
About a half cup of red wine. The Sangiovese we mentioned earlier works really well here too.
After that, it's just a case of mixing the ingredients together.
Add the chocolate chunks to your milk and heat them in a pan over a medium flame. The chocolate should start melting. After that, just add your red wine and keep stirring until everything's mixed together nicely.
You can whip the mixture a little to give it some extra air. However, we like to drink it nice and thick.
The Final Word
It really is that simple. After a couple of hours, you'll have some gorgeous red wine marshmallows, with a beautiful mug of red wine hot chocolate to go with them.
Can you think of a better drink to enjoy during a relaxing night?
We certainly can't. Give the recipe a try today and let us know what you think.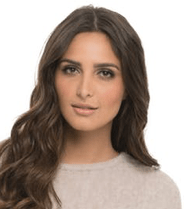 I'm a passionate about good wine and good cooking.
I like to keep me updated and share with my online friends my gastronomic knowledge.