How are you feeling today?
Perhaps you're on top of the world. You woke up feeling refreshed and everything has gone you way. Work was a breeze and there's nothing could wipe the smile off your face.
Or maybe you've had a face like thunder all day. You woke up on the proverbial wrong side of the best and everything that could go wrong seems to have gone wrong.
Whatever the case may be, there's an Italian wine to suit your mood. And in this article, we're going to look at a few that you may want to try.
Cheery Mood – Prosecco
Being in a good mood is always a reason to celebrate. After all, you're happy and you want to keep that little mood party going in any way that you can.
In our opinion, that means an Italian red wine is out of the equation. These wines are better for unwinding and chilling out rather than keeping the good mood going.
If you're cheerful, there's only one wine for it – Prosecco.
From the fizzy taste through to the joy of cracking open the bottle and hearing that distinctive pop, Prosecco is the perfect wine for when you're cheerful and ready to keep that good mood going.
It's refreshing too, which means it may just give you that little burst of energy that you need as the night draws on. Prosecco's perfect for sharing with friends too, so why not take advantage of your good mood to throw a little impromptu party.
Playful Mood – Barbaresco
Perhaps you're feeling a little more playful than cheerful. It's your first night alone with your significant other for a while. The kids are at their grandparents' house and you've got your place all to yourself.
Let's be honest…
Chances are that you're going to get a little frisky before the night is through.
But before you do, you can enjoy an Italian wine that sets the mood and has some cheeky tones that complement that mood that you're in.
We can think of nothing better than Barbaresco.
The sweet and floral tones are the perfect accompaniment to the mood that you're in. And we'd go so far as to say that this is the cheeky little brother of Barbera. Where that wine is refined, Barbaresco is a little rougher around the edges.
What better wine to choose if you're eyeing up a bit of rough and tumble?
Sad Mood – Barolo
We all have those days where everything seems to get on top of us and nothing goes right.
Coming back home can feel like a sweet relief. But it's so hard to shake that depressed feeling after such a rough day.
Our prescription is a nice warm bath with an Italian red wine that makes you feel like a king (or queen). And what better wine to choose for that purpose than true royalty.
Barolo is the king of wines for a reason. For centuries, people have lauded it for its quality and elegant flavours. When you need to bring your mood back into balance, there are few better choices than one of the most balanced wines in existence.
Just imagine it now. The warm water envelopes your body as you feel another warm course through your body with each sip. Those feelings of stress, sadness, and anxiety slowly melt away as your mind refocuses on exploring the subtle notes in the wine.
We really can't think of a better way to lift your mood and relax you enough to enjoy a good night's sleep afterwards.
Bored Mood – Chianti
Feeling like you're at a loose end?
That's probably because your mind isn't feeling challenged enough. It's craving something complex and it wants you to deliver. If you've had a boring day at work, you want to give yourself something interesting to do to switch yourself back on.
Of course, a good activity is always a great start. We recommend reading a book to get those intellectual juices flowing again.
And as you do that, you want to have an interesting wine sitting by your side that's going to challenge you with each sip.
Chianti really is the best choice. For centuries, this has been regarded as one of the Italian wine industry's most illustrious wines. We can think of no better way to cure boredom than to spend a few hour exploring why that it.
And for extra bonus points, Chianti is one of the most interesting wines to research if you fancy learning a bit of history to cure your boredom.
Chilled Out Mood – Rosé
Sometimes we have those days where everything seems to melt away and nothing can stress us out.
You're in a good mood but you're certainly not full of energy. You're just chilled out and enjoying a relaxing time.
If you're in this mood, a white wine will probably perk you out of that chilled mood and inject a bit of energy into you. A red wine will take you in the opposite direction and make you feel a little bit tired.
We recommend a wine that goes straight down the middle – Rosé.
Not only is it ideal for maintaining that chilled out mood but it's also great for sharing with friends. A glass of Rosé offers enough complexity to keep you thinking without being so deep that it puts you to sleep.
What better way to enjoy the dying days of summer?
The Final Word
Of course, the best wine for your mood is always going to be the wine that you take a fancy to at the time. If you're in a bad mood, there's nothing stopping you from grabbing that bottle of Prosecco and having at it.
…We mean that literally by the way. We're not going to get in the way of an angry person and their favourite wine!
But why not try the wines we've recommended to see if they really match your mood? You may find yourself surprised by the results.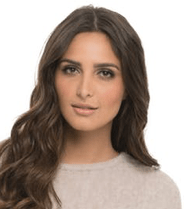 I'm a passionate about good wine and good cooking.
I like to keep me updated and share with my online friends my gastronomic knowledge.