We'd all love a little luck of the Irish.
Unfortunately, we don't know how to give you that world-famous luck. But we do know how to help you enjoy some Irish culinary masterpieces.
Now, we know what you're thinking…
Are they misspelling Italy?
No, we're not. At Xtrawine, we love great cuisine from all over the world. We're also fascinated with finding ways to combine tasty Italian wines with the many dishes that we find. And that's exactly what we're going to do today as we show you how to cook traditional Irish roast beef and tasty Yorkshire puddings.
Cooking the Beef
Before we get started, we'd just need to give credit Irish Central for coming up with this wonderful recipe. If you follow these instructions, you should end up with a meal that can feed six people.
Choosing Your Beef
You have two choices when it comes to selecting beef for a traditional Irish roast, bone-in or boneless. If you choose to go boneless, you need a 3-pound joint to feed six people. Going bone-in means you need a 5.5-pound joint, though you'll also benefit from the extra flavour the bone brings to the dish.
When searching for a good joint, look for a rib of beef that has nice and dark colouring. This means it's been hung well and has matured. You should also see a nice and thick layer of fat, which brings some flavour into the mix and preserved the moisture in the joint to prevent it from drying out when you're cooking. Ideally, you should see some marbling of fat running through the beef, which serves the same purpose.
Cooking the Beef
Temperature and time are the two key factors when cooking your beef. The temperature stays pretty stable. Set your oven to 425 degrees Fahrenheit for the first 30 minutes of cooking, before bringing that down to 375 degrees Fahrenheit for the rest of the cooking time.
After that, it's just a case of figuring out how long to cook the beef. The amount of time varies depending on how you like your beef:
Rare – 11 minutes per pound
Medium – 14 minutes per pound
Well Done – 16 minutes per pound
Leave the beef on the side until it reaches room temperature. Then, stand it in a roasting tin and cook according to the time suggestions above. Once cooking is complete, wrap the beef in aluminum foil and allow it to rest for about 20 minutes. This allows the fibres in the meat to relax, in addition to releasing more juices, resulting in a more tender and tastier roast.
Once resting is complete, you're ready to carve the meat. But before you serve it up, you need some tasty Yorkshire pudding to go with it.
Making the Yorkshire Pudding
Though Yorkshire pudding is not a product of Ireland, it often finds its way onto Irish roast dinners along with the veg and gravy. Instead of going for store-bought Yorkshire puddings, follow this recipe to create your own.
Ingredients
Four large eggs cracked open into a jug
Milk in a separate jug that is equal in quantity to the eggs
A pinch of salt
Two tablespoons of lard or beef dripping
Enough plain flour to match the eggs in quantity
The Method
Heat the oven to 450 degrees Fahrenheit. If your oven doesn't go that high, heat it to its highest temperature.
Pour your eggs and milk into a large mixing bowl along with the salt. Whisk everything together thoroughly and leave the mixture to stand for about 10 minutes. Then, grab a sieve and gradually sieve your flour into the bowl. Keep whisking to create a batter. The mixture should be free of lumps, meaning it should resemble a cream. If there are lumps, pass the batter through a fine sieve to strain them out.
Leave the batter to rest for at least 30 minutes.
When you're ready to continue, pour half a teaspoon of lard or beef dripping into a Yorkshire pudding tin and heat it in your oven until it starts to smoke. Whisk the batter again, along with adding a couple of tablespoons of water. Fill a third of each section of the tin with the batter and return it to the oven.
Bake the Yorkshire pudding until it's golden brown. Then, repeat the above process until you run out of batter.
The Wine Pairings
Now that you have your roast beef and Yorkshire puddings, hopefully alongside some vegetables, you're ready to find a suitable Italian wine.
The key here is that you're looking for something to balance the richness of the meal. So, our first couple of choices are on the more complex side because they can offset the many flavours in your meal.
Those choices?
Barolo and Barbaresco
Two of Italy's most famous Italian red wines, Barolo and Barbaresco offer interesting combinations of flavours that make them perfect for combining with Irish roast beef. The beef will also subdue some of the more tannic qualities of these wines.
If you'd rather go with something a little more accessible, and perhaps a touch sweeter, a tasty cabernet sauvignon is a good choice. We'd also recommend a good Pinot Noir if your beef joint is on the lean side. That's because the other wines we've recommended may overpower a joint that doesn't have much fat to lend it some flavour.
The Final Word
You don't have to stick with Italy if you want to enjoy some great food. The wonderful dish we've discussed in this article gives you a taste of traditional Irish cuisine, with a touch of Italian class added by the wonderful wines we've suggested.
So, what do you do now?
We can't help you to get your hands on a prime cut of beef. Hopefully, your local butcher can. However, we will be able to help you source the Italian wines you need to combine with your beef. Check out the Xtrawine collection to find what you're looking for.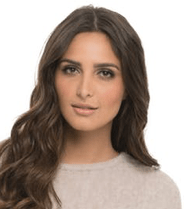 I'm a passionate about good wine and good cooking.
I like to keep me updated and share with my online friends my gastronomic knowledge.