Italian wines are extremely well known in the world and they have experienced quite a lot of interest and love. More than 400 types of grapes are grown across 20 winemaking regions, helping Italy take the global top spot in terms of the amount of wine produced, and putting it second only to Spain when it comes to exports.
From March 2022, xtraWine will go through these 20 Italian wine regions to discover the rich tradition of the wineries, their wines and their peculiarities. What makes a red Amarone different from a Barolo? What is the difference between a Red wine from Veneto and a Red wine from Sicily?
Through the series #xtraWineXperience these questions will be answered.
The Italian wine regions will be explored and Italy's best wines will be presented and explained. In each tour, we will select a series of wineries, talk to expert sommeliers (with our super hosts!) and offer tips to learn more about wine, as well as pinpointing the best wine travel destinations in Italy.
Wine knowledge is usually seen as snotty or elite. Rather, xtraWine journey will aim to introduce the readers, customers and virtual passers-by curious about wines to a unique wine experience. We do think that wine is more than just a drink: it is an experience and it brings people to multiple places, to discover unique worlds.
Wine tourism, wine and xtraWineXperience
Wine tourism —also referred to as oenotourism, enotourism, or vinitourism— is a segment of hospitality sector focused on wine lovers, vineyards, wineries, cellars, or museums. A nascent phenomenon, Wine Tourism was valued less than 9billions worldwide.
Covid hit this nascent form of tourism but studies suggest that the interest will pick up again. Who is the wine tourist? Anyone with a little bit of interest in wine, and the experience attached to savouring it.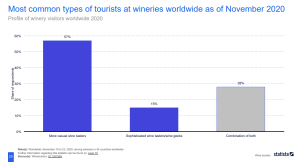 The xtraWineXperience will be aimed at all these wine enthusiasts and connoisseurs. It will offer an opportunity to learn what makes Italian Wine so unique but it will also open the doors to beautiful wineries, their resorts and wonderful sceneries. We will also show you the beauty of some of the buildings that are home to the wineries, explaining the history, the location and the impact that the weather and the soil have on the vines. Join our #xtraWineXperience this Spring!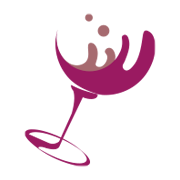 Interviste esclusive dal mondo del vino ed approfondimenti da chi fa del vino una ragione di vita, di business e di cultura.