If you read our recent review of the Guarini Oltrepò Pavese C'era Una Volta Sangue di Giuda, you know exactly who Losito e Guarini are and why this is a wine company that deserves your attention.
Built from the foundations laid by a tavern owner who recognised the popularity of wine in his establishment, Losito e Guarini evolved as a family took it's love for serving (and no doubt consuming) wine to new levels. Today, it's one of the most innovative companies in the Italian wine space, with a focus on design that goes beyond what most other major producers are doing.
In the article we linked to above, we delved into the history of the family behind this amazing winery and what they have achieved over the years. We gave you some insight into the passion this family brings to their wines and how much effort goes into creating products that are perfectly representative of the terroir.
We also introduced you to the stunning Guarini Oltrepò Pavese C'era Una Volta Sangue di Giuda…
But that is far from the only spectacular wine that Losito e Guarini has to offer.
In fact, we could make an argument that the wine we're about to review is even better! However, we'll get to that in just a moment.
There's more to tell in the story of Losito e Guarini, especially when it comes to the company's production methods. So, we're going to dive a little deeper before we introduce you to a gorgeous Italian red wine that you absolutely have to try.
Integration With the Land
You know the story of Davide and Renato if you've read our previous article.
That means you know that these entrepreneurial pair have taken the love Domenico Losito had for wine and turned it into a thriving wine business.
But what you don't know is that this is a pair who have the greatest of respect for the land that they cultivate. Granted, you could say the same for any of the great Italian winemakers. But for Losito e Guarini, making great wines goes far beyond turning grapes into a tasty product. Their goal is to integrate their entire process with the agricultural supply chain attached to it, ensuring the development of wines that are both stunning representations of their land and suitable for everybody, from traditional wine lovers to those who prefer organic and vegan options.
Let's focus on the integration aspect first.
Losito e Guarini marks this as one of its key strengths, particularly during its early expansion. By forging long-term partnerships with others in the agricultural world, from farmers through to vendors, Davide and Renato have been able to learn enormous amounts about the land they tend and the potential it has to create stunning wines. These relationships have also opened doors in a business sense, providing the duo with the opportunity to work with people they may never have encountered if they tried to go it alone.
This focus on the agricultural supply chain has allowed the company to build a powerful network, enabling it to bring the 25 million bottles of wine it produces each year to a wide audience. What's more, Losito e Guarini productive flexibility has allowed it to work with both Italian and international retailers on ad-hoc projects that always maintain the company's reputation for high quality standards.
And as we enter 2021, Losito e Guarini endeavours to break new ground.
In recent years, the company has placed on increased focus on organic and vegan wines. While part of the reason for this is likely careful examination of the trends towards these types of products, especially among younger drinkers, working in this area also enhances the company's ability to achieve its goal of providing the best possible representation of its land.
This renewed focus moves the company towards producing wines that are as beneficial to the consumers health as they are to their tastebuds. By focusing on organic and vegan production, Losito e Guarini is able to remove many of the chemicals that are traditionally used in the production of wine. And in doing so, they create more natural products that offer something unique to a pair of emerging markets.
Today, Losito e Guarini aims to find a way to marry its changing production techniques with the business acumen that has led a small family business to develop into one of Italy's leading wine companies. And if they continue producing wines like the one we're about to review, we anticipate them experiencing very few problems in achieving that goal.
The Review
95/100 for a wine that costs less than €8.
This may be a bit of a spoiler for the review to come but we thought we'd lead with the headline in this case. The Guarini Negroamaro Primitivo Amatè is a stunning example of what a wine company can achieve when it places the needs of its consumers first. And the rating we've given it isn't hyperbolic in the least. The 2018 vintage has received similarly high scores from other publications, in addition to receiving the Gold Medal Berliner Wine Trophy 2019 and the Gold Medal Asia Wine Trophy 2019.
So, we have a special Italian wine offered at a price that's friendly to any bank account.
But what do you experience when you open the bottle?
The Guarini Negroamaro Primitivo Amatè astounds immediately with a bouquet that hints at a level of complexity that you simply don't tend to find in wines at this price. Rich and ripe fruity notes of plum, raisins, and raspberries will engulf your senses. But if you're able to get your wits about you to explore further, you will find attractive secondary notes of vanilla, tobacco, and leather underpin the dominant notes.
The taste is even more remarkable than the bouquet.
You'll be awash in a complex, yet accessible, combination of flavours that bounce off each other in perfect harmony. You can practically taste the love and attention that went into this wine's creation.
And you can buy it today in the Xtrawine store.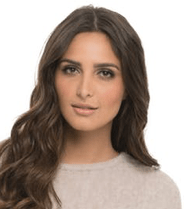 I'm a passionate about good wine and good cooking.
I like to keep me updated and share with my online friends my gastronomic knowledge.