The majority of winemakers tend to restrict themselves to a single region. This makes sense in most cases. Many a wine company grows from the love that a family has for its land. And many a producer hopes to highlight the wonders of the land that they love through the creation of wines that represent it well.
However, there are some producers that have wider ambitions than that. These producers still have a deep love for the land that they operate in. However, they're also keen to expand their horizons and take on new territories to see what they have to offer.
The Antinori family may be the most famous of this type of producer. Though most recognise them as one of the biggest producers of Tuscan wines, the company's brand actually extends throughout Italy. They own vineyards in many different regions and they're more than capable of giving local wine producers a good run for their money.
But we've spoken about the Antinoris plenty of times in this blog.
In this review, we want to place our focus on another producer that follows a similar business blueprint.
The Marchiopolo company has its fingers in a number of pies. In other words, they've established vineyards in several different territories.
But that doesn't mean that they don't produce some amazing wines. And in this review, we're going to introduce you to a vintage that the Xtrawine team fell in love with.
However, let's first take a look at the philosophy of an Italian wine company that does things a little differently than most others.
The Story
Marchiopolo has a simple goal that is something that we believe all Italian wine companies should aspire to do:
Create an excellent vintage.
Now, the definition for an excellent vintage will vary from producer to producer and consumer to consumer. But according to Marchiopolo, there are three things that go into creating an excellent vintage:
Rediscover native grape varieties and work on them so that they rediscover the glory that they once had. In fact, a large part of Marchiopolo's work involves preserving these native grapes, even those that may have fallen out of favour in the wider Italian wine industry.
Work with the top experts in the Italian wine industry to learn as much as possible about the grape and the many production methods that can be taken advantage of. It is through its dedication to education that the team at Marchiopolo has been able to succeed while working in multiple territories.
Focus on offering only the best from each terroir so that all wines are representative of the land from which they came. This is Marchiopolo's demonstration of respect to the land that produces their wines. They are not a company that just comes in, buys up land, and churns out cheap wine. They treat the land with the respect it deserves so that they can make quality wines that all will enjoy.
These three criteria have proven crucial to the success of a producer that now owns 10 wineries spread across seven territories. Without them, it's likely that the company would have failed in its efforts due to not understanding the lands that they've moved into.
With the criteria for an excellent vintage in place, Marchiopolo has established a define process for getting the most out of the land that they own.
First, the company takes some time to learn about any region that they intend to move into. Specifically, they'll identify the producers who grow their grapes in accordance with Marchiopolo's own philosophy. This means time spent on searching out ethical producers who make sustainability a key focus.
The company then enters an analysis phase. It will examine the land that it has acquired and pay attention to the local climate. They'll learn about the grapes that they're working with and how the weather affects quality. This helps them to determine which grapes deserve to go into their wines when it's time to harvest.
This analysis phase helps the company to choose the growing partners that it will work with. They'll typically target those who both meet the company's criteria in regards to vineyard care and have experienced the ideal weather conditions for the type of grape that they grow. Again, this ensures that only the best quality grapes go into a Marchiopolo wine.
From there, the company moves into picking and production. They have a strict rule that they will only use grapes that have been handpicked by the producer. And again, we can see that this adds another layer to the many quality checks that Marchiopolo has in place for its wines.
Once production ends, the company has just one goal – to share its wines with the rest of the world.
And we're delighted that they do because it gave us the opportunity to experience a gorgeous Italian red wine.
Let's take a closer look at the Marchiopolo Tocià Valpolicella Ripasso Classico Superiore 2014.
The Review
The beautifully designed bottle is your first hint that you're going to enjoy something truly special with this wine. The ruby red colouring is the second. Upon closer inspection, you'll see flashes of garnet in the deep red, which tells you that the wine has some ageing potential. In fact, you can age it for up to 15 years to see what different qualities emerge over time.
Taking in the bouquet will reveal a range of very intense notes. Raspberry may be the dominant fruit that you detect, but there's a definite savoury undercurrent to this wine's aroma. You'll notice both leather and tobacco fragrances making their way into your nostrils as you explore deeper.
The taste may put you in mind of a particularly intense Amarone, especially when it comes to the dryness of the wine. However, the easier tones that emerge later on do much to bring balance back.
This may be one of the best wines that the Xtrawine team has sampled in recent memory. And to commemorate that fact, we give this a rating of 93/100.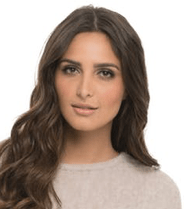 I'm a passionate about good wine and good cooking.
I like to keep me updated and share with my online friends my gastronomic knowledge.