Of all of the wine regions in Italy, there are few that have the romanticism and reputation as that of Sardinia. It is easy to see why if you visit the island, with its rows of vineyards and lush natural landscapes making it ideal for the growing of grapes that go into some of the finest wines to come out of Italy.
A little known fact is that Sardinia earned the nickname 'insula vini' – which means wine island – in the 16th century because its soil, climate and land offered the perfect opportunity for winemakers of the era to produce drinks, some of which persevere into the modern day.

Even in the modern era, where cooperative wineries have become the dominant force on the island, which many believe has led to a reduction in quality in some areas, it still maintains a reputation for producing great wines, as long as you know where to look. Quantity is rarely the sign of true quality and those who want to experience what Sardinia has to offer in all of its glory often find that they have to dig a little bit deeper to find wines that will tantalize their taste buds and help them to understand why it carries the moniker that we mentioned earlier.
In the twentieth century, however, cooperative wineries, which were the island's largest producers, started buying shareholder grapes at a guaranteed price per quintal delivered—regardless of quality. As a result, a culture of high yields, shoddy viticulture and low winemaking standards became widespread and ultimately compromised the local wine industry.
A number of great producers have dedicated themselves to this task and, in recent years, we have seen an upswing in the quality of the wines produced by the region. These men and women take the traditions of the land that they call home and hone them in an effort to create some truly stunning vintages that are intended to restore the reputation of Sardinia and establish it, once again, as one of the great wine regions in the world.
They aren't afraid to experiment and will work diligently to provide experiences that drinkers can cherish forever. With that in mind, the team at Xtrawine though it would be a good idea to take a look at this fairly modern batch of winemakers and, as importantly, the wines that they produce.
The wine revolution of the 1990s may never have gotten off the ground if not for the work of Franco and Pepetto Argiolas, who were so certain of the idea that Sardinia needed to reclaim its place at the top of the wine world that they dedicated themselves to producing vintages that truly demonstrated what their lands had to offer.
After undergoing a period of expansion so that they could house the vines that they would need to usher forth this revolution, they brought top oenologist Giacomo Tachis into the fray and developed Turriga, which is a gorgeous red that establishes the quality the duo wish to make commonplace on the island.
Turriga quickly became the company's flagship wine and consists of a gorgeous blend of some of the most prominent Sardinian grapes, making it a true representative of the real wines of the region. It is best enjoyed with game, red meat dishes that have a little spice to them and stews that are also rich in flavour and texture.
Santadi was founded in 1960 as the sort of company that many Sardinian producers revile. In their early years they focused on the production of bulk wines that were fairly low in quality, even if they could be mass-produced at a fairly low cost.
However, after experiencing a downturn in fortunes in the 1980s, the company decided to refocus its efforts on developing wines that are truly representative of the region and everything it brings to the industry.
The Carignano del Sulcis Terre Brune 2012 is a culmination of those efforts and is a stunning red wine the likes of which those who are familiar with the collective's earlier efforts would never have thought possible. Much like the Turriga, it goes extremely well with spicy red meats and game, alongside a number of richer cheeses.
Sella & Mosca – Anghelu Ruju 2004
Sella & Mosca is a producer that has long dedicated itself to the traditions and virtues of Sardinian wines, allowing them to create vintages that have bolstered the reputation of the island enormously in the process.
Their Anghelu Ruju 2004 is a fortified sweet red wine that offers something a little bit different to the many other reds that come from the region.
Its sweet taste makes it an ideal dessert wine and it should be sampled by anybody who is a fan of Port. It also makes a wonderful sipping wine for those days when you just want to lounge back and let the world drift by.
Of course, we don't want to leave you with the impression that the island is only capable of creating great red wines, as there are a number of white varieties that have emerged from Sardinia that are more than worthy of your attention.
Chief amongst them is the gorgeous Scialà Vermentino di Gallura 2015, which was produced by Surrau in their constant efforts to bring a new lease of life onto the old traditions of the island.
It makes a wonderful aperitif and can be enjoyed at any time of the year.
The Final Word
So there you have it; proof that not all wines that come from Sardinia are of the mass-produced variety. The island is slowly, but surely, clawing back the reputation that was so damaged by the cooperative efforts of the previous century and all of the wines that we have examined on this list are worth trying. Best of all, they are also all available on the Xtrawine site, so why not try them out and see what Sardinia really has to offer?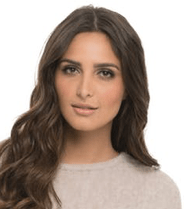 I'm a passionate about good wine and good cooking.
I like to keep me updated and share with my online friends my gastronomic knowledge.