There's no time of year that's quite like Christmas. As so many before of us have told you, it's the time for good cheer, when everybody seems to be in such a good mood that everything that stresses us out seems to melt away, if only for a little while.
Of course, one of our favourite things about Christmas is giving – and receiving – gifts. There's nothing quite like seeing somebody's face light up when you give them a great gift that they weren't expecting.
We're sure that many of you have gotten the majority of your Christmas shopping out of the way, but you may be thinking about buying a bottle of Italian wine for somebody you love as a Christmas gift.
If you're not, we think you should be! As a result, we've compiled a short list of great reasons for why wine makes a great Christmas gift.
Convenience
No matter what the time of year, you can buy a great bottle of wine either online or from your local store. You're never far away from getting your hands on a bottle, which makes it one of the most convenient presents available.
Instead of having to wait for an eternity for the present to be delivered, or have to do battle against hordes of other shoppers to get your hands on a great gift, you can buy a bottle of wine at any time of the year and feel safe in the knowledge that you have your presents ready for Christmas. You could even buy a few to keep in reserve for a couple of years, so you have a stock of ready-to-go presents whenever Christmas rolls around!
Even better yet, if you buy early you can also age the wine so that it's ready to drink as soon as your give it as a gift.
Variety
Simply put, there are so many options available to you from the world of Italian wine that it's almost impossible to pick a bottle that the recipient isn't going to love. As long as you have an idea of where their tastes lie, or perhaps which companies produce their favourite wines, you should be able to pick up a vintage that they will enjoy.
The variety on offer when it comes to wine has its own joys to offer you. If you're a wine fanatic, you'll enjoy spending as much time as you want learning about new producers and wines. The act of finding a wine to send as a Christmas gift could turn into a journey of discovery for you, meaning you may end up finding a few wines that you'll want to add to your own collection before your search is through.
There are also plenty of places for you to go to pick up a bottle of wine. While heading to the local store may well do the job, you need only browse the Xtrawine store to see the huge selection of Italian wines, as well as wines from elsewhere in the world, that we have to offer you during the Christmas period.
The Price
Let's be honest, the cost of Christmas can be a bit burdensome. After buying so many presents, it can feel like you have to take time out for a month or two just to give your bank balance the opportunity to recover.
That's another great thing about wine – you can find a great bottle without having to break the bank.
Of course, those focused on the collector's market know that wine can be a costly endeavour. If you're looking to buy a bottle of wine for somebody to add to a collection, you may end up spending hundreds, or even thousands, of dollars to buy it.
But for everybody else, a bottle of wine is an easy, and cost-effective gift to buy for loved ones. In fact, if you use the Xtrawine ranking system, you'll find that there are plenty of wonderful wines available to you for less than 30 euros. Stack that price up against some of the other gifts that you've bought for Christmas and you'll find that you can pick up a few bottles of wine without causing yourself any serious financial hardship.
The Meal
While presents get all of us excited for the Christmas period, we also love the huge meal that brings together family and friends to share in the good times together.
This is another reason why a great wine can make a perfect festive gift. Imagine turning up to a dinner party with the perfect wine to complement the meal. Not only do you get to enjoy a glass of great wine with your friends, but it also enhances the food that you're eating. We believe that a well-chosen bottle of wine can make a Christmas meal all the more special.
It's a Unisex Gift
Let's look at something a little more practical for our last entry. One of the biggest hassles of buying Christmas presents is trying to find something that's appropriate based on a person's gender. This is especially the case if you're buying for somebody who you don't know particularly well. You can't base your choice on their interests, so you have to go for something a little more neutral.
Wine fits that bill perfectly. You don't have to worry about anything else other than the quality of the wine itself, which makes it an easy gift to buy. This also links into the convenience point that we made at the beginning of the article.
The Final Word
Those are just a few of the reasons why we believe that a bottle of wine makes a great Christmas gift. It's easy to find a vintage that the recipient will enjoy, both because the internet has made buying wine more convenient than ever before, and because you have access to so many different vintages.
So now all you need to do is find the right wine. Trust your friends at Xtrawine to make great recommendations to ensure you buy the best gift possible.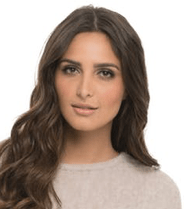 I'm a passionate about good wine and good cooking.
I like to keep me updated and share with my online friends my gastronomic knowledge.