After what feels like a really long winter, Spring is finally upon us. And as always, it's one of the most special times of the year. The days are getting longer and longer. The temperature's rising and you may even be able to venture outside without having to wear three layers of clothing.
And if you're anything like us, you want nothing more than to be able to relax outside with an amazing glass of Italian wine.
Of course, choice is key when it comes to the best wines to drink in Spring. While you may love a good glass of Barolo or Chianti, it's likely that a deep and complex red wine isn't going to offer you the refreshing feeling that you're looking for as the days get hotter.
So what will?
On this article, we're going to take a closer look at some of the wines that will refresh you this Spring. And we're going to kick things off with a perennial favorite that's loved by people all over the world.
Prosecco
Could there be any other first choice for the perfect wine to drink in the Spring?
Prosecco offers that perfect combination of quality and refreshment that you need from a Spring wine. It's fruity enough for you to enjoy without having to think too hard about it. And the bubbles can make it feel like a carbonated beverage.
Plus, there aren't many greater joys than popping the cork and pouring glasses out for a table full of your friends.
Proseccos are generally very affordable too, which makes them even more attractive for the Spring drinker. There's nothing stopping you from pushing the boat out and splashing out if you want to. However, you can easily get your hands on a quality bottle of Prosecco or three for about €10 a pop.
We've really said all that we really need to say about Prosecco over the years. We're willing to bet that a few of you are reading this article with a glass of it in your hands right now!
And if you'd like to move away from the Prosecco love, there's nothing stopping you from going for a Franciacorta or another Italian sparkling wine. They're all great choices for a Spring drink, especially if the sun's really beating down and you have a bunch of friends together.
Sauvignon Blanc
A good Sauvignon Blanc is a great choice for any time of the year. But Spring is the perfect time to bust out a really good bottle for the simple fact that the wine has plenty of floral notes.
Just think about it.
You're sat in the garden after a really hard day at work. You're tired and all you want to do is put your feet up with a nice glass of wine.
The last of the Spring sun is still warm enough for you to enjoy your time outside. And the smells of freshly blooming flowers fills the air.
It's those floral scents that meld so well with the notes in a good Sauvignon Blanc. We always say that you need to engage all of your senses to get the absolute most out of a bottle of wine. You'll explore the wine's bouquet at first. Then, as you take your first sip, you'll also get to enjoy all of the floral scents of the garden.
What could be better than that?
Lambrusco di Sorbara
You didn't think we'd leave you red wine lovers completely out of the loop did you?
Yes, most of the heavy hitters in the world of Italian red wine are a little too complex for a refreshing Spring wine. But there are a few lighter reds that you can enjoy, especially as the evening draws and the last embers of the sun start to fade.
A Lambrusco of any type is an excellent choice. But it's the Lambrusco di Sorbara that stands out for us because its light body makes it especially refreshing when compared to most Italian red wines.
It's also an excellent choice if you're having friends around for a little food. If you're serving any type of red meat, this is going to prove a better complement than the white wines on this list. Plus, you get to throw some variety into the mix if you've mostly stocked up on white wines for the season.
Pinot Noir
Let's stick with the Italian red wine theme here.
Pinot Noir is admittedly going to be a little more complex than the Lambrusco di Sorbara. However, it's a juicy wine that had plenty of fruity notes, which is exactly what you're looking for in a Spring wine.
Again, a Pinot Noir is going to be an excellent choice if you're going to have any meat-based meals over the spring. It's also an elegant wine, which makes it ideal for any dinner parties you hold.
Here's a bonus tip. There's a big difference between Pinot Noirs that come from warm climates and cool climates. A wine from a cooler climate has a better chance of scratching your Spring wine itch than one from a warm climate.
The Final Word
Those are just four amazing wines that you can enjoy as the Spring rolls around. As the temperature starts to rise even more, we'd recommend going for more white wines than reds. But at the end of the day, it all comes down to your personal preferences.
Of course, you can find plenty of vintages for each of these wine varieties on the xtraWine website. And we're more than happy to offer all of these wines and many more at extremely affordable prices.
Hat we want more than anything else is for you to enjoy the rest of Spring. So spend a little time looking around the site and take the ratings that our team give to each of the wines we sell into account. You're sure to find something that's going to suit your tastes. If it's refreshingly fruity and has some floral overtones, you're likely onto a winner.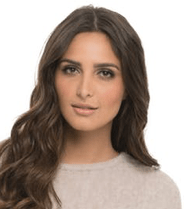 I'm a passionate about good wine and good cooking.
I like to keep me updated and share with my online friends my gastronomic knowledge.