Wine investment is something that you may not have considered before. After all, we're sure that most of the people who visit this site see wine more as something to be enjoyed, rather than a way for them to make some money. However, when done right, the returns that you will get on your investment can actually be quite substantial. That's why we are here to help you with the basics and recommend a few wines that are worth your time.
Your First Steps
So you want to give wine investment a try and don't know where to start. That's perfectly fine, but you are going to have to spend a little bit of time learning more about various producers and their products.
The first thing that you need to remember is that there will always be a risk in any investment that you make. You can't always guarantee that a wine will increase in value, even if it appears to carry all of the hallmarks of a great investment. Happily, that risk is mitigated somewhat by the fact that you can always drink the wine if the investment itself doesn't pay off. Every cloud has a silver lining in wine investment after all.
Another thing you need to keep in mind is that you will likely need to wait quite a while before you can start seeing a return on the investment. This is not a game to get into if you are looking to make some quick money and you should usually expect to wait about five years before you can sell the wine on. Some wines allow for shorter waiting periods, but by and large you will need to exercise some patience.
You also need to invest in decent storage facilities to ensure the wine maintains its quality and integrity throughout the tenure of your ownership. You could consider creating a wine cellar in your home and purchasing temperature-controlled refrigerators to ensure your wines are maintained properly. There are also some professional services that can help you to keep your wine in good condition.
Finally, keep in mind that most auction houses will sell wine in cases. It is rare that you will be able to invest in a single bottle unless that vintage is highly sought after. In most cases, you will be buying at least three and as many as twelve bottles when making your investment.
What To Look For
So now you know where you need to be to make a success out of investing, let's examine some of the qualities you need to look for in a wine for it to be considered a sound investment.
Firstly, any wines that are produced in very limited qualities will tend to increase in value as time goes on. This is especially the case if some of the buyers drink their bottles. Look for companies that make quality wines in the hundreds or early thousands.
Speaking of quality, that is also a very important factor here. A producer could only make ten bottles of a vintage, but if it is poor quality nobody is going to want to buy it. Consider speaking to a sommelier and researching some reviews online to find out more about the wine you are considering investing in. If the research shows the wine doesn't hit a high standard of quality, it may be worth focusing your money elsewhere.
You should also look for wines that are listed on the various wine stock exchanges. Again, this will require a period of learning so you understand how the system works. However, you can feel fairly certain that wines listed on the exchanges are desirable, at least to some extent. After that, you just need to figure out how desirable the wine you are considering is and what conditions need to be met to make it a wise investment.
As a general rule, the top wines from Bordeaux and a few from Burgundy will often make sound investments. A number of the Super Tuscans, particularly those with limited production runs, are also safe bets. However, always understand that even these will carry some risks so don't expect your investment to definitely pay off.
So now you know a little more about the basics and what you should be looking for in an investment wine, let's take a look at a few hat we think will make for solid investments.
Sassicaia
A good Super Tuscan can make for a great investment, as the cost is generally a little lower than the more famous wines. Sassicaia is our pick of the crop, as the wine generally maintains a very high standard of quality and ages extremely well. That last point is very important, as some wines experience a deterioration in quality as time goes on, which makes them far less attractive to potential buyers.
Domaine de la Romanée-Conti Burgundy
Burgundy wines tend to be the frontrunners in wine investment and there are quite a few to choose from. We've decided to go right to the top of the pack to show you just how much potential wine investment can have. The Domaine de la Romanée-Conti is widely considered to be one of the best wines in the world and a single bottle can set you back as much as $16,000. However, if you get in early you should see that valuation rise over the course of five to ten years.
One Last Thing
You should certainly not limit yourself to these two, though. In fact, diversifying your wine portfolio is recommended because it allows you to spread your investment and covers you should one of them go wrong.
To do that, you need to do a little research. In addition to the points we mentioned before, it is always a good idea to look for wines with high tannins and acidity. These tend to age better than those without these two qualities. You can always look to critics taster notes to find out what they think about the ageing potential of the wine too.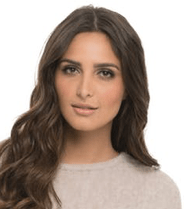 I'm a passionate about good wine and good cooking.
I like to keep me updated and share with my online friends my gastronomic knowledge.