2017 is finally upon us, so we figured that it would probably be wise to revisit some of the key tips that you need to follow when you buy wine online. You may have heard some of these before, but it still helps to keep them fresh in the mind for your next purchase. Always remember that by not following this advice you place yourself at risk of being scammed by rogue sellers, which can lead to you spending a lot of money on a product that never makes it to your front door.
So if you are looking to purchase wine online, these are the things you should be looking for.
Check The Reviews
The best online wine merchants have developed their reputations by offering consistently good service to their customers over a very long period of time. Happy customers will generally write positive things about their experiences online, so it is worth your effort to check around to find out what other people are saying about the site you are considering buying for.
In doing this you need to consider every stage of the buying experience. Find out if the online store offers plenty of variety, what their shipping charges are, how they handle payments and how good their customer service is. If they score highly in all of these categories, you can feel very safe in buying your wine from the site.
Check The Privacy Policy
When buying anything online you have to send over some fairly sensitive information to a website. This could include everything from your home address through to your bank details. As such, you need to be sure that the site you purchase from has a strong privacy policy in place that goes into detail about what the site does with your data once it is sent and what security measures they have in place to keep it protected.
In particular, you are looking for sites that offer multiple payment options and ones that can guarantee encryption on all data. You should also do a quick check of the site URL once you start filling in details. If the URL isn't preceded by https, you are on a less secure page and may want to think twice about your purchase. Finally, play close attention to what the company says it does with your data. Some may talk about selling it on to third parties in their privacy policies and by making a purchase you accept these conditions, even if you didn't read the policy in full.
Look For Variety
If you are purchasing from an online store, rather than directly from the producer, looking for variety can serve a number of purposes. Firstly, variety means you have more options when it comes to making your purchases, so you can explore as many wines as you want.
Perhaps as importantly, if not more so, is that online retailers than can offer a lot of variety have generally built good reputations with producers. Not only does this mean that they are trusted by the most important people in the industry, but it may also mean that they have agreements in place where they can buy wines in bulk at lower prices. These savings can then be passed on to you. Speaking of price…
Always Check Multiple Sites
Not every website will sell a bottle of wine for the same price. Retailers put their own mark-ups on their wines based on their costs, plus you need to consider things like shipping and a range of other issues too. Furthermore, most wine websites run sales and discounts on a fairly regular basis, so by taking the time to check around you may get lucky and end up paying less than you normally would.
Shopping around also gives you the chance to weed out websites that aren't charging competitive prices. Some retailers will try to sell at inflated prices in the hope that their customers won't spend time looking around. This can really end up stinging your bank balance and may also prevent you from finding sites that are more competitive.
How Well Does The Site Cater To Users?
So now you've done all of that and have found a site that you might consider purchasing from, it's time to dig into the site itself to see how well it caters to your needs as a user. Remember that companies that don't try to make this experience as smooth as possible are likely going to be lacking in other important areas, such as customer service.
Ideally you should use a site, like Xtrawine, that is uncluttered but still makes it easy to access more information about the wine should you need it. Search options should be provided too, as these can allow you to drill down and find wines of certain types, ages or nationality. The key concern here is asking yourself how well the site caters to your needs as a consumer.
Look For An Address
A lot of wine websites try to keep key details, like their addresses, as murky as possible. This is often an indicator that they don't maintain their own warehouses of products and will instead likely look to purchase from those who do once you have made your order.
Not only does this delay the entire process, but it also means that you are likely to incur more of a cost. Furthermore, a lack of an address could make it difficult to contact the owners of the site and company, especially if they have proven unresponsive to emails.
The Final Word
Buying wine online is a safer, faster and more enjoyable experience in 2017 than it has ever been before. However, that doesn't change the fact that you need to be a little wary and put in some research to find the one that's right for you. At Xtrawine we aim to satisfy our customers through our online service and you should find that by following each of these tips you will find that buying wine online from us in 2017 is a great choice.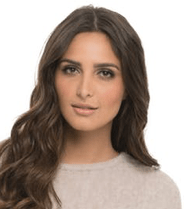 I'm a passionate about good wine and good cooking.
I like to keep me updated and share with my online friends my gastronomic knowledge.