We all know the joy of simply buying an Italian wine and opening it on the same day. In fact, we'd wager that the majority of wines you buy are for those simple times when you just want to enjoy a glass with dinner or share a bottle with your friends.
But then, there are the wines you buy for more special occasions.
These are the fine wines that you save until a birthday, Christmas, or any event where you finally get to see a family member who you haven't seen for years. These big occasions call for something a little more than the standard wines you can find in any store.
You need something spectacular.
You want a fine wine that is so powerful that it knocks your socks off!
The Italian wine industry has plenty of these wonderful fine wines to offer. But in this article, we're going to hone in on three of the best so you have an easy choice to make.
We just have a disclaimer before we start…
Every single wine on this list is an Italian red wine. If you prefer sparkling or still white wines, there are plenty of options available in the Xtrawine collection. Still, here we're going to focus on three of the most renowned types of wine and give you an idea of what you can expect to pay for them.
Wine No. 1 – Barolo
Could we really start with anything else?
Barolo has the moniker "The King of Wines" for a good reason. It's one of the oldest and most prestigious fine Italian wines available. Even the lowest-priced bottle of Barolo can easily stack up against practically any other red wine that you can find in local stores. So, if you're looking for a special experience, this is likely the best place to start.
Made using the Nebbiolo grape, Barolo is a wine that truly shows its best qualities when it's allowed to age for several years. Again, this makes it a great choice for those special occasions when you really want to impress somebody. Being able to break out a bottle of Barolo that's been aged for a few years can turn a special occasion into something truly spectacular.
Barolo also makes this list because of its interesting combination of flavours.
The wine combines its deep fruity notes with elements of chocolate, roses, mint, and tar. It's also a full-bodied wine with exceptional tannins, making it a drink that is worthy of exploration and conversation. Interestingly, Barolo also has a unique characteristic in that it starts turning orange as it ages. This is not a bad thing. It's simply a feature of the Nebbiolo grape, which naturally loses its colour as it gets older.
So, what can you expect to spend on a bottle of Barolo?
At the lower end of the market, you'll likely pay between €50 and €100. But if you're going for a fine wine, you need to spend some pretty big money. Mid-tier Barolos cost anywhere between €250 and €700. But if you're going for the best of the best, you can expect to spend upwards of €1500 for a single bottle. It's these high prices that also make Barolo a great choice for wine investors.
Wine No. 2 – Chianti Classico
Though Barolo may be the King, Chianti Classico is probably the more popular of the two great Italian red wines, especially overseas. Made in the Chianti region of Tuscany, this wine is known for its deep flavours and huge variety. If you count the Super Tuscans in with this group, you also get wines that offer flavours that are more palatable for international audiences.
But sticking with Chianti Classico, this fine Italian wine is another with an ancient history. Examples of Chianti go back for centuries, with some of the oldest Italian winemakers specialising in the drink. It's made predominantly using the Sangiovese grape, with some winemakers choosing to use that grape exclusively while others blend it with other red varietals.
It's a medium-bodied wine with high acidity and tannins, making it perfect for meal pairings. The combination of red fruit flavours and more rustic and earthy notes also means there's plenty to explore.
Chianti Classico is a little more affordable than Barolo. The most cost-effective bottles typically set you back about €30. At the top end, a good Chianti Classico usually costs between the €200 and €300 range.
Wine No. 3 – Amarone
Compared to the other wines on this list, Amarone is a relative newcomer. And yet, it's managed to develop enough of a reputation that it regularly costs more than Chianti Classico, though it typically ends up a little lower on the scale than Barolo.
Amarone also differs from the other two wines in this list because it typically offers sweeter flavours. Though still full-bodied, its combination of red fruit and cherry notes makes this a great sipping wine for drinking along with dessert. It's also a fairly light red, making it instantly accessible to people who might be a little intimidated by Barolo and Chianti Classico.
So, why does Amarone cost so much?
The production method plays a large part in it. The grapes used to make this wine are dried into raisins before production begins, leading to them losing about 40% of their weight. That huge loss needs to be offset, meaning a bottle of Amarone typically requires twice the number of grapes than a bottle of any other wine. This higher volume results in low-end Amarone wines retailing for between €30 and €50. At the top end of the scale, expect to pay between €400 and €500 for truly world-class versions of the wine.
Order Your Fine Italian Wine Online
All three of these wines make worthy additions to any fine wine collection. Now, you just need to get your hands on them. Instead of traveling far and wide to seek out the best vintages, trust Xtrawine to deliver them to your doorstep. We have stunning examples of these fine wines in our collection, so order today and you'll have a superb wine on your doorstep in a matter of days.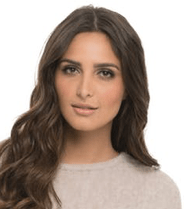 I'm a passionate about good wine and good cooking.
I like to keep me updated and share with my online friends my gastronomic knowledge.