There are some wine producers who relish in the thought of introducing different grapes into their vineyards and their Italian wines. They love the idea of creating something new using grapes that aren't native to their regions. And they often don't care if they receive DOC certification. For them, having the chance to experiment and try something that nobody else has tried is a true joy.
Then, you have producers that go in the opposite direction.
Some may call them traditionalists, but we believe that this producers simply have pride in the regions that they call their homes. Instead of exploring as many grape varieties as they can, they focus on the native varieties that put their regions on the map instead.
This isn't to say that they're not innovators.
However, these producers focus on achieving amazing things with specific grapes, rather than trying to figure out new combinations for their wines.
Santa Barbara falls into the latter category.
And when we say Santa Barbara, we're not talking about the famous wine region in California. Instead, we're talking about the wine producer of the same name that calls the Marche region its home.
In this article, we're going to take a closer look at one of the company's wines – the Santa Barbara Verdicchio dei Castelli di Jesi Classico Superiore Stefano Antonucci 2018. But before we get to that, let's learn a little more about the company.
The History
Ever since its inception, Santa Barbara has had two simple goals – the revival of the Montepulciano and Verdicchio grapes within its native Marche region. Now, some may say that those grapes didn't exactly need reviving. But what the company truly wants to do is achieve amazing things with two grapes that many believe we've seen what we're going to see out of.
Santa Barbara wants to create wines that have amazing personalities and offer stunning originality, all with an international flavour that exposes the grapes to the wider world.
The company itself is the first to tell you that the task its set itself isn't the easiest in the world. Montepulciano and Verdicchio are two very Italian grapes with unique flavours that don't always appeal to international palates. But this is where the company's innovative streak comes in. They claim that they take an almost reckless approach to working with this grapes in the hope of producing wines that are quite unlike anything that you've experienced before.
The company also isn't afraid to fail.
Again, Santa Barbara itself points to the fact that it often takes several attempts to achieve the results that it's looking for with its wines. Take the Verdicchio Surmaturato Plan 2001 Vintage as an example. The company says they only achieved their goals thanks to what they learned from four previous attempts to create this particular type of wine.
That's a level of dedication that's rarely seen in the Italian wine industry, when so many companies need to focus on profit ahead of perfection.
Today, Santa Barbara continues to combine the traditionalist approach with an experimental one that results in the creation of some stunning wines. They don't always get it right first time. If they're truthful, most wine producers will tell you the same thing about their wines. But in Santa Barbara, we have a company that's relentless in its pursuit of creating quality wines that appeal to the largest audience possible.
Its people will continue to research and build on ways to make the most out of its chosen two grapes. And with the wine that we're about to profile, you can see just what that means for the Verdicchio Bianco grape.
Santa Barbara Verdicchio dei Castelli di Jesi Classico Superiore Stefano Antonucci 2018
Wow…that name is a mouthful isn't it!
The good news is that a mouthful of this Italian wine is a lot easier to enjoy that any attempt at saying the full name!
The Santa Barbara Verdicchio dei Castelli di Jesi Classico Superiore Stefano Antonucci 2018 is a stunning Italian white wine that's made using 100% Verdicchio Bianco. This means it's as pure to the Marche region as a wine can possibly be. And as for its quality, there are few that can compare to it.
Upon pouring, you will see that the wine has an intense yellow colouring, with the occasional golden reflection shining through when the light hits it just right. This indicates that the wine hasn't been aged to its full potential. It can actually spend another 5 to 10 years in storage, if that's what you'd prefer.
But let's imagine that you want to drink the wine today.
What can you expect?
The bouquet combines a range of citrusy and exotic fruits to create a refreshing blast of flavours that's perfect for the summer months. If we didn't know any better, we'd feel like we were about to drink a soft drink after taking one whiff of this wine.
To the taste, that refreshment that you expect after experiencing the bouquet will hit you with full force. This is a wine that makes an immediate impact and it comes packed with volume. Interestingly, the sweetness of the wine gets tempered with a sourness towards the end. But when we say sour, we mean it in the sharp sense, rather than implying that it feels like the wine has gone off.
Our team notes that this is an excellent wine to pair with fish and other seafood, as well as with cheeses. But we're just as happy sipping on it in the garden while sitting in the shade.
For us, it's one of the best wines to come out this year.
Our team five it a 94/100 rating, which is mirrored by the opinions of many of the other leading Italian critics. It seems like everybody who gets a taste of the Santa Barbara Verdicchio dei Castelli di Jesi Classico Superiore Stefano Antonucci 2018 simply can't get enough of it.
And you can grab a bottle for yourself from Xtrawine for less than €16!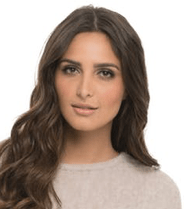 I'm a passionate about good wine and good cooking.
I like to keep me updated and share with my online friends my gastronomic knowledge.