The coronavirus had an enormous impact on the Italian wine industry.
Of course, national lockdowns had an impact early on. For several months, the entire world devolved into a strange kind of quiet chaos. While we were all told to stay home and only leave for essential journeys, industries had to try and figure out how to adapt so they could continue safely.
The wine industry was one of the hardest hit, as it's not classed as essential and requires a lot of manpower.
But it was also one of the first to react.
As the pandemic rolled on, winemakers were able to tend to their vines and implement safe working practices.
Still, there's no denying that those early stages of the pandemic had a negative impact.
However, it's not just the forced changes in working conditions that have affected winemakers. We've also seen shifts in consumer sentiment that have altered the way winemakers approach their work. And to make things even more interesting, these shifts have evolved over time.
In this article, we chart the changes in consumer sentiment since the pandemic began. We also look at one the Italian wine industry is doing now to adapt.
The Early Stages
While the industry as a whole was struggling to adapt to a host of new safety rules, consumer sentiment was very much shaken by the pandemic situation.
With millions of people forced to stay at home, most worried about their income. And even with government-backed schemes coming into effect to help out, millions started cutting down on non-essential purchases while waiting for some semblance of normality to appear.
This had an interesting effect on the Italian wine industry.
During those early months, many consumers reduced their wine consumption. But what was even more remarkable is that many who continued drinking wine tended to move away from the high-quality vintages they may have bought in the past. Prestigious wines, such as Barolo and Chianti, found themselves selling in much lower volumes.
We believe the higher price points attached to these wines were the issue here.
Consumers were forced into a position where they had to closely consider prices before making any non-essential purchases. While still mired in the early chaos of the pandemic, it's clear that most who still wanted to buy wine did so by focusing on cheaper alternatives to their normal wines.
Strangely, this made quality less of a factor during the first few months of the pandemic.
Instead, price became the key determining factor in Italian wine purchases. This would have been a boon for a lot of smaller producers if it weren't for the fact that they were struggling to adapt to the pandemic with limited resources. The result was an increase in demand for less expensive wines, with many smaller producers being unable to keep up with this demand due to changing work conditions.
The Bulk of the Pandemic
When the chaos finally started to die down and the world's government's put plans in place, we started to see another shift in sentiment.
The second half of 2020 still offered plenty of trouble. But with consumers more certain of where they stood with their income, coupled with winemakers having made the necessary adjustments, the industry started to slowly revert towards normal.
Sales were still nowhere near the level that you would expect.
However, consumers were starting to feel confident enough to budget for higher quality wines. They were able to be more discerning with their choices again, which meant the trend towards lower quality and less expensive wines started to reverse.
As workplaces started reopening, quality re-emerged as the key deciding factor for Italian wine lovers. They were still buying less than they otherwise would, especially with uncertainty and further lockdowns coming into play. But the winemakers who had stayed devoted to creating quality products started to see their philosophy pay off for them.
What's Happening Today
We know we've said something like this before…
But it truly does feel like we're approaching the light at the end of the tunnel with the pandemic.
Vaccines are being rolled out at a record pace and the world is starting to come back to some level of normality. Stringent lockdown rules are getting relaxed once again. And with the vaccines in place, it feels like these relaxed rules will actually stick this time.
What does this mean for Italian wine?
Product quality has become the key focus.
Producers have accepted that they may not be able to sell in the same volumes as they have in previous years. Much like 2020, we're probably going to see lower sales numbers in 2021. As such, shooting for quantity may not be the wisest strategy. It could lead to winemakers ending up with many bottles of wine that they can't sell because people aren't buying in as much bulk. And of course, hospitality businesses are also buying far less, and have been for a while, which has created another issue for winemakers who focus on quantity.
To overcome this, producers have placed a renewed focus on quality.
And it is through offering amazing quality that these producers will make more of their sales.
We're currently dealing with a consumer base that is far more discerning about its purchases. They're now less likely to buy wines just because they're cheap. Instead, they're more likely to make one purchase of a high-quality wine than they are to make several of a wine that isn't up to their standards.
The Final Word
As we approach what feels like the closing stages of the pandemic, quality has re-emerged as the leading factor in Italian wine purchases.
For producers, this means an opportunity to focus on what they have always done:
Create great wines that represent the Italian industry.
A renewed focus on quality will be the driving force for the industry in the latter stages of 2021 and beyond. The producers who are able to offer quality, having survived the pandemic, will be the ones that prosper.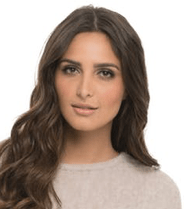 I'm a passionate about good wine and good cooking.
I like to keep me updated and share with my online friends my gastronomic knowledge.