Naples is one of Italy's most prosperous wine regions. The vast territory of Campania, of which Naples is a part, is the home to over a hundred grape varieties, which means producers have unparalleled levels of choice when it comes to the wines they make. Naples is so loaded with grape varieties that there are more in this single region than there are in the whole of France.
As an Italian wine lover, you may wish to sample the many wines of Naples yourself. But the sheer variety on offer presents you with a problem – which wine do you choose? With so many wines available, you may find yourself lost as you try to find a wine that can give you a taste of Naples. That's why we've created this article to give you a quick overview of some of the best types of wine to emerge from the territory.
Aglianico
A beautiful red variety, Aglianico is one of the most widespread grapes in southern Italy. Campania is the perfect location for it as the grape reaches its full potential in the terrain and climate that the region offers.
The wines made using this grape are rich and full-bodied, allowing them to easily compare with some of Italy's more famous red wines. There are also several DOC wines from Naples that use this grape, including the Aglianico del Taburno, Taurasi, and Falerno del Massico, all of which have their own unique qualities while being united by the richness that their main grape has to offer.
Piedirosso
There are few grapes that represent Naples quite like Piedirosso.
These deep purple grapes are unlike most other grapes used in Italian wine, as they lend their resulting drinks a purple hue and an unusual taste. If you speak to somebody who still understands the local Neopolitan dialect, they may refer to this wine as Per'e Palummo because of its colouring. This translates to "red feet", which is a reference to how the wine seems to take on the colour of pigeon feet!
Though this may not sound like the most appealing idea in the world, Piedirosso is used to make some of Naples' most unique wines. It's the primary grape in a couple of DOC wins, including Gragnano and Costa d'Amalfi. The grape is also used to make the Lacryma Christi del Vesuvi. If you want something that gives you a true insight into the unique wine region that is Naples, this may be the best grape choice.
Greco di Tufo
Naples is not just a red Italian wine region. Though its climate is suited to red grapes, several producers are able to cultivate white wine grapes too. Chief among these is Greco di Tufo.
A beautiful and crisp white wine, Greco di Tufo is ideal for those hot summer days when all you want is a refreshing wine that cools you down. Naturally, this makes it popular in Naples, especially during periods when the mercury rises and drinking one of the region's many red wines is out of the question.
This wine is perfect as an aperitivo, though it can also be paired with many of the traditional seafood recipes you'll find in the Campania region, should you ever visit.
Falanghina
Sticking with white wines, there are two varieties of the Falanghina grape that are produced in Naples. Both of them are capable of making superb white wines that have similar features.
Falanghina is especially interesting because it is one of the oldest white wine varieties in Italy. Records show that it has been cultivated since the Roman period, though it's likely the grape was grown for many years before. The grape is used otto make the Taburno Falanghina DOC wine, which may offer the purest expression of the grape. However, it's also blended with other white wine varieties to make Falerno del Massico, which is particularly popular on the Amalfi Coast.
As for pairing, the crisp white wines made using this grape tend to mesh well with seafood dishes. It's also a handy summer aperitivo for when you need a break from the heat. Some find that the wine pairs well with pasta, though you'll have to be wary of the effect that any sauces used in your pasta dish may have on the wine's taste.
Lacryma Christi del Vesuvio
We conclude this list with a grape that has more of a mythical story behind it.
Naples residents will often tell interesting tales of Heaven, Hell, and Lucifer when talking about the Lacryma Christi del Vesuvio. In fact, the grape's name translates to "Christ's Tears at Vesuvius", which tells you everything you need to know about the esteem the wine is held in.
Lacryma Christi del Vesuvio may have its reputation because it's an extremely versatile grape that can be used to make red, white, and rosé Italian wine. If you have a taste for white wine, the grape is often blended with Falanghina, in addition to Verdeca and Coda di Volpe, to give them a touch of complexity. Fans of red wine will find that the beautiful blends with Piedirosso, Aglianico, and Sciascinoso are all superb choices.
Finally, the grape is also interesting because it flourishes on the slopes of Mount Vesuvius, which is located just outside Naples.
The Final Word
Naples is one of those Italian wine regions that often goes unrecognized when compared to the more famous region the country has to offer. None of its wines are true household names in the same way that Barolo, Chianti, or Prosecco may be. And yet, that does not mean you will not enjoy a stellar Italian wine experience if you choose to explore the wines this wonderful territory has to offer.
With this list of five grapes, you have an excellent starting point. We've recommended several wines made using these grapes, all of which you can find in the Xtrawine collection. Why not explore Naples today and discover Italian wines that you may not find in your local store?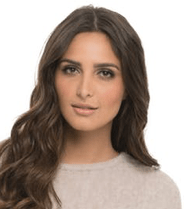 I'm a passionate about good wine and good cooking.
I like to keep me updated and share with my online friends my gastronomic knowledge.