The idea of a celebrity lending their name and talents to wine production is by no means a new thing. We've seen Hollywood A-Listers, of perhaps who Johnny Depp is the most famous, turn their considerable talents towards the grape.
Often, this decision comes as a result of a deep passion for wine, coupled with the resources needed to explore that passion to the fullest.
And that brings us to Ronn Moss.
Unlike Depp and his ilk, Moss may not be a household name to many people, especially of the younger generation. However, he has enjoyed a successful career in film and TV for several decades at this point.
And soon, you will be able to buy wines that he's produced!
In this article, we're going to introduce you to Moss and join his winemaking adventure. And for those who aren't aware of his work, we'll even have a few fun facts about the actor to share with you towards the end of the piece!
Ronn Moss' Italian Wine
So, who is Ronn Moss?
He is perhaps best known as one of the stars of the long-running American soap opera The Bold and the Beautiful. Between 1987 and 2012, Moss played Ridge Forrester, who was a fashion magnate in the show.
Perhaps he has always had a flair for the things that Italians feel passionate about.
Now that we've sparked the light bulb of recognition in a few readers' heads, it's time to examine his exploration of Italian wine.
Moss has long been a wine aficionado, but he was waited until the twilight of his career to explore that passion in earnest. That adventure began a couple of years ago, when Moss linked up with a winemakers in Puglia.
The goal?
To produce a stunning Primitivo wine that would carry the actor's name and show that he has something to contribute to an industry that he's so passionate about. Moss fell in love with the Puglia region and he's said many times that he's excited about the prospect of bringing its wines to a wider audience.
In August 2019, he posted to Facebook to let his fans know that the wine was coming soon. And by the end of the year, the world was able to sample the wine that he'd played a hand in producing. As Moss puts it himself:
"It is an honour for me to be able to produce and make the wines and food products of this fantastic land known throughout the world."
However, Moss isn't the only person who's contributed to the creation of the Italian wine that bears his name. To produce the drink, he teamed up with Donato Pistola and Tiziano Cavaliere to craft the wine. Moss credits these two men both with the genius that inspired the wine and with their efforts in introducing him to the land of Puglia that he eventually fell in love with.
Today, the Moss label sits on four different wines:
Primitivo di Manduria DOC Riserva
Susumaniello Rosato IGP Puglia
Verdeca IGP Puglia
Primitivo di Manduria IGP Puglia
Each has wonderful qualities that are certainly worth exploring, with the Primitivo di Manduria DOC Riserva, in particular, being of exceptional quality.
And that's not all.
Moss has also created another project, named Club Moss, as a way to both promote his wine and to bring the joy that he experiences in Puglia to others. Through Club Moss, the actor is able to invest more heavily into his winemaking exploits. And beyond this, he also takes great joy in supporting Italian film, music, and the arts. It is a little costly to join at €6,000. But those who become members get to join an exclusive club that supports Italian culture in a way that few others do.
Make no mistake about it – Ronn Moss is a man who's fallen in love with the Italian culture. The wines that he produces are simply an expression of that love, which we believe is a pure and noble thing. This is not a case of a celebrity putting their name onto a bottle in the hope of making a little extra money. Ronn Moss genuinely loves the wines that he produces and the country of Italy, which has become his second home.
That's why it's so important that you do not dismiss his efforts as those of somebody who doesn't care about Italian wine. The wines that he's produced stand up to any test you might care to give them and we recommend adding them to your collection if you get the chance.
Some Fun Facts About Ronn Moss
Hopefully, you can now see the deep passion that Ronn Moss brings to his work with Italian wine. We thought we'd round out the article with a few fun facts about the actor that you may not know.
Moss isn't just a star in the TV world. Earlier in his career, he formed and played in a band called The Players. They even had a No.1 single with their hit Baby Come Back. In fact, he's never stopped playing music. In the 2000s, he released two solo records. And he still tours to this day, when he's not focusing on his wine venture.
He was involved in a terrible car accident in 2012 that had an effect on his memory. In fact, Moss says the crash is one of the reasons why he left The Bold and the Beautiful in 2012.
In addition to acting, Moss also serves as a producer on The Bay, which you can watch on Amazon today.
The Final Word
Perhaps we should look at Ronn Moss as a true Renaissance Man.
While perhaps most famous for his long stint in the soaps, he's also a very talented musician, producer, and now a winemaker.
We can't help but be a little curious as to what he'll do next! But for now, we'll satisfy ourselves by sampling the wonderful wines that he's produced with his two friends.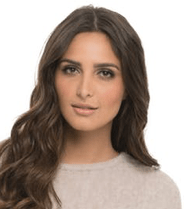 I'm a passionate about good wine and good cooking.
I like to keep me updated and share with my online friends my gastronomic knowledge.