For the entire month of March, xtraWine will bring their beloved customers to the Chianti Region (Tuscany) to taste the xtraWine exclusive: Chianti Classico Gran Selezione di Lamole di Lamole.
From March 3rd 2022 and for the whole month, Vigna Grospoli Chianti Classico Gran Selezione will be available for all wine lovers on the xtraWine website.
Introducing the Lamole di Lamole Chianti Classico Gran Selezione Vigna Grospoli 2018
Austere, refined aroma, a forceful texture, densitu of flavor and its rube reds, makes this Gran Selezione forceful yet delicate.
A llight, vibrant and dynamic wine that only asks you to taste it!
Features
Grapes: Sangiovese
Producer: Grospoli
Longevity: 8/10 years
Pairings: Because of its concentration and depth, this wine has a natural and eccentric disposition for pairing. Perfect with richly flavored soups and meat recipes that are slow-cooked, or include spices and herbs. Excellent with mature cheeses as well as fish-based dishes. The choice is yours!
Lamolese: a poetic scenery
A vineyard lying on ancient terraces, cultivated using the archaic alberello lamolese bush training system, gives its name to our Vigna Grospoli Chianti Classico Gran Selezione.
The sandy soil of the Chianti massif – together with the constant exposure to breezes and to very bright sunlight – creates the ideal conditions for a charming, lyrical wine.
It is complex in structure, rich in aromatic nuances, and seductive on the palate: this is the poetry of Lamole di Lamole.
Strength and Elegance, passion and know-how: this is what makes Lamole di Lamole
Lamole di Lamole strives to research Sangiovese clones for its terroir.
The vineyard, which lays in the arcaic shape of the alberello lemolese is faces South, in a Bucolic context of brightness and pure air meets and enmeshes with ancient techniques of terracing and wine-making.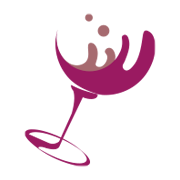 Interviste esclusive dal mondo del vino ed approfondimenti da chi fa del vino una ragione di vita, di business e di cultura.