Anybody who has read our multiple articles covering the Italian DOC and DOCG classification systems knows just how seriously the world's major wine industries take labelling. Wine is so much more than a bunch of grapes crushed into a drink. It's an expression of the terroir, meaning classification is crucial to preserve quality and ensure that consumers know where their wines come from.
France takes these matters just as seriously as Italy. For this reason, you will only see a sparkling wine called Champagne if it comes from a very specific region of France. And that philosophy extends to all of the wines that come out of France.
And now, France has taken that attitude towards wine a step further.
Starting in July, all restaurants and bars must label their wines to tell customers exactly where they come from. They face heavy fines if these establishments don't meet the new labelling rules.
This article explores the nature of these new rules and digs deeper into why they've been implemented.
The New Labelling Rules
As mentioned, the new rules affect bars, restaurants, and clubs. Under the program, these establishments must note the origin of the wines they sell on their menus and wine lists. Failure to do so results in a hefty €1,500 fine for every infraction.
But why would establishments need to do this? After all, a wine bottle's label contains all of this information. Why is it now the responsibility of restaurants to explain it further?
The answer lies in how many French establishments serve wine. Go to a French restaurant and order wine by the glass or by the pichet, which is the French word for Pitcher. And therein lies the problem. Because you never see this wine get poured into the glass or pichet, a restaurant could serve practically anything in them. Moreover, many establishments offer a "house wine", which is barely described on menus outside of being red or white. Again, consumers don't necessarily know where these wines come from.
So, what do establishments now need to tell their customers?
The French government says that menus and wine lists must always indicate the wine's source. This includes talking about the grapes used and the wine's location. If a wine falls under France's Designation of Protected Origin (PDO) or Protected Geographical Indication (PGI) classifications, that information must also be provided to the consumer.
Why Are These Rules in Force?
The first, and perhaps the most important, reason these rules are in place is to protect consumers. And the logic is evident here. As a wine lover, you want to know where the wine comes from. It's why wine labels are so important. These new regulations are simply an extension of the wine label for situations where you don't see the bottle before the wine is poured. With this extra information, you can make more informed choices about your wines.
However, there's another reason why France has implemented these rules:
Protecting farmers' earnings.
At least, that's what the French government argues. By ensuring that more information is provided by bars and restaurants, the new rules also ensure that farmers receive appropriate credit for their work.
Building on Past Rules
This is far from the first time the French government has ruled on how people label wine. In 2012, it took producers to task for the labels used on bottles. The rules, which came into force on 1st July, 2012, meant that growers and wine producers always had to mention the geographical origin of their wines. Along with the traditional "Vin de France" label, this meant telling consumers the specific region the wine came from and the grapes used to make it.
The rules went on to define when grapes must be mentioned on labels.
For wines with a geographic origin, the names of any grape that constitutes more than 15% or more of the blend must be mentioned. However, grapes that make up less than that 15% don't need to be mentioned. We don't really know why 15% was the limit chosen.
We must admit that some of these rules become confusing when you start thinking about them a little more. On the one hand, protecting consumers by offering more precise labelling certainly makes sense. On the other, setting arbitrary limits, such as not mentioning grapes that make up less than 15% of the wine, seems strange. After all, producers blend grapes to create unique flavours. Indeed, a consumer would want to know exactly what goes into their wine.
What Do These Rules Mean Going Forward?
Simply put, restaurants and bars have a lot of work ahead of them now that these rules are in force. Menus and wine lists need to be reprinted to ensure they contain the relevant information. And the fines implemented can easily rack up with an establishment fails to comply, which could put serious pressure on the hospitality industry that's still recovering in the wake of the pandemic.
But at the same time, any move to increase clarity is always good for consumers. You feel more confident in your decisions when you know exactly what you're buying. For these reasons, the Xtrawine team is so dedicated to providing as much information as possible about the wines we list on our website. In addition to showing respect to the producers and their hard work, that information helps you pick a wine that's right for you rather than leaving you to guess whether a bottle suits your tastes.
And ultimately, it's this guesswork reduction that we'll see in France from now on. When you order a house wine at a restaurant, you'll be able to see that wine's key information. This allows you to make a more thoughtful purchasing decision, meaning there's a better chance of getting a wine you'll enjoy. In the end, that's all that we want for consumers too.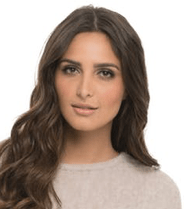 I'm a passionate about good wine and good cooking.
I like to keep me updated and share with my online friends my gastronomic knowledge.