At xtraWine, we obviously put most of our focus on the Italian wine industry. We are, after all, an Italy-based merchant that loves to talk to you fine readers of our blog about the many wonderful regions and producers that the country has to offer.
However, we also recognise that every country that has a wine industry also has some absolutely exceptional wines to share with the world. That's why we have a selection of international wines from all over the world in our online store.
Today, we're going to talk about a country that has perhaps one of the most underappreciated wine industries in the world – Argentina.
The South American country isn't the first that most people think about when considering wine. Most tend to go towards the European heavy hitters, such as Italy, France, Spain, and even Germany. If your mind wanders to the Americas, you likely think about the USA and little else.
But Argentina actually has a thriving wine industry that produces some absolutely remarkable vintages. Plus, its climate, combined with its wide variety of terrain, makes it an ideal place to grow a whole slew of great grapes.
And so, we've decided to make Argentina the inspiration for today's article. Join us as we take a brief look at the history of Argentina's wine industry.
The Early History
Argentina is unlike most of the European winemaking countries in that it can't trace its wine history back over millennia. There were no Greeks or Romans to introduce wine into the country during medieval times. And the cultures that did exist in the country never cultivated grapes, likely because there are very few grapes that are actually native to Argentina.
It wasn't until the Spanish started to explore and colonize the Americas that Argentina first started to develop any semblance of a wine industry. The most common story is that the Spanish missionaries who travelled to the country brought vines with them with the goal of planting them. This makes sense as wine had been the reserve of religious groups for centuries up until that point.
These vines found their way to South America and spread into Chile and the United States. And of course, several of them ended up in Argentina.
The interesting thing about these vines is that they didn't really offer the highest levels of quality. Remember that a voyage to the Americas would have taken several weeks at that point in history. That means that only especially hardy vines could make the trip. Plus, a ship would have limited space for vines when there's more valuable cargo that they could take. That means that the missionaries would prioritise vines that produced high quantities while placing less of an emphasis on quality.
This most popular of these varieties was the Criolla grape, which produces a fairly rudimentary wine that's not exactly known for its qualities.
Nevertheless, from its introduction in the 16thcentury, Criolla became the go-to grape for Argentinian wine producers. And it endedup becoming the backbone of the country's entire wine industry for a good three centuries after the vine was introduced into Argentina.
The Evolution into a Winemaking Powerhouse
If things hadstayed as they were, it's unlikely that Argentina would have made much of a dent in the international wine industry. Criolla wines just weren't of a high enough quality for people to care about them when they had access to so many superior wines.
However, Argentina's winemaking industry eventually began to evolve. And it's all thanks to its South American neighbour of Chile.
It was in Chile that the real roots of the Argentinian wine industry got planted. While other South American countries maintained a focus on quantity, Chile began looking at quality. They imported new technologies from the United States and the Chilean industry began taking the science of viticulture far more seriously. In fact, some Chilean producers even had American winemakers come over to help them make improvements.
The important thing here is that all of these changes made Chilean wines more desirable to both English and American palates. And that opened up a brand new market for the entire South American industry.
Argentina saw the wonderful things happening in the Chilean industry and decided to look at its own. Argentinian winemakers realised that their country had so much untapped potential and that they were sacrificing huge amounts of money by doing so little to change their output.
The country followed Chile's lead and began exploring ways to produce better wines. And like Chile, they began exporting millions of bottles all over the world. Increased American and European investment only helped the industry to grow even faster. More technologies got introduced to Argentinian winemakers and the quality of the country's output rocketed upwards in a very short period of time.
It wasn't long before the industry began to put itself on a more even footing with other major winemaking countries. Argentina's wines began winning awards for their quality and an increasing number of people began paying attention to the country's output.
And that's the way it's been ever since. Argentina's wine industry goes from strength to strength every year as more people buy wines from the country. The quality is at a much higher level than it's ever been.
Argentina's wine industry is here to stay.
Find Argentinian Wines at xtraWine
We have great respect for an industry that's clawed itself up from being an also-ran to being one of the most important winemaking countries of the modern era.
And we're also quick to offer plaudits to the Argentinian wines that are on the xtraWine website.
Head to our Argentinian wines page to find a selection of vintages. Both red and white wine lovers will find something to enjoy on this page. Plus, you'll find that the majority of the wines are extremely friendly on your bank balance.
Each has received high ratings from a number of respected experts. And you will also find a few biodynamic wines among the list.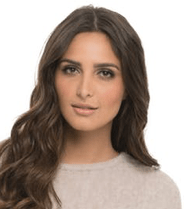 I'm a passionate about good wine and good cooking.
I like to keep me updated and share with my online friends my gastronomic knowledge.