Here at Xtrawine we have often placed out focus on more traditional wines. With so many amazing red and white varieties coming out of Italy, not to mention the vast quantities of Rosé and sparkling wines that have proven so popular over the years, it can often be easy to forget that there are other innovations in the industry that don't actually trace their roots to Italy, or indeed France.
Icewine is one such innovation. If you have never heard of it before don't fret. Many would consider it to be one of the best kept secrets of the wine industry, even though it has been available since the beginnings of wine itself. It is, in essence, wine that is made using frozen grapes, which offers the resulting drink a far different texture and level of complexity than you might expect from regular grapes.
With that in mind we have decided to take a slightly more in-depth look at Icewine and what it brings to the table.
The History
In more modern times, Icewine has become closely associated with Germany. However, there are records dating back to the days of Pliny the Elder, who was one of the most famous Roman historians that show that wines made using frozen grape varieties actually existed around two thousand years ago.
In those days, these grapes would generally be ones that had not been harvested before the first frosts of winter had set in, with growers leaving them on the vine until November or when they became stiff with frost. However, these records do not contain any description of the methods and techniques that were used to extract wine from these grapes and some have gone so far as to speculate that the wines referred to may have just been dried grape wines, which was a common style of wine in Rome at the time.
Beyond the Roman era, it is believed that the concept of Icewine was all but forgotten until records of another variation emerged. In 1794, an Icewine from Franconia in Germany began to come about, with later records confirming that this form of winemaking was becoming increasingly popular in the country. The rediscovery, if that is what it was, occurred when German farmers started to leave grapes on the vine over the winter to act as fodder for the animals. It was eventually discovered that these frozen grapes contained a sweet must, which led to them being harvested in earnest.
By the late nineteenth century, sweet wines produced using late harvested grapes had become some of the most popular in Germany, but the idea hadn't travelled much farther, outside of some remote quarters of Italy where Icewine was still produced.
Late christened Eiswein, vintages where rare to come by between the nineteenth century and 1960. In fact, there are only six recorded instances of vintages emerging during the nineteenth century, which no doubt led to increased demand for this most unique of wines. It is believed that the production of Icewines during this period was more reliant on freak occurrences of weather, rather than any concerted effort to produce the wines.
However, the invention of the pneumatic bladder changed all of that as it made the production of Icewine more practical, leading to more producers considering it as an option. 1961 saw something of a boom in the production of German Icewines and the drink has grown even more popular in the years that followed, with some producers in the United States, Italy and other winemaking countries adopting similar practices. However, it still stands below some of the more well-known types of wine when it comes to name recognition.
So What Does It Taste Like?
Now we know a little bit more about the history of Icewine it is about time we got to the real nitty gritty – the taste. As any wine lover knows, all of the innovation and new ideas in the world won't mean much if the resultant product isn't tempting to the palette, so it is important to note that Icewine does not disappoint in the taste department.
In fact, many state that the wine produced from frozen grapes is intensely flavoured and boasts rich aromas that call to mind a number of tropical fruits. On a more general level, you will generally find that Icewines are very sweet, which means they are ideal for serving with a dessert, though they also have a firmly acidic backbone that provides them with a surprising amount of balance.
How Should It Be Served?
You will have probably already guessed that it is best to chill your bottle of Icewine before serving, however, you don't necessarily need to keep it in a refrigerator when you have it in storage. Much like with Champagne, the act of chilling is often best done immediately before you serve.
As mentioned, the wine is considered to be a dessert wine, which means it is best served with sweet treats. Trying to drink it with other foods may result in it overpowering the flavours, meaning you don't get everything that you should from the experience. Some go so far as to drink it as a dessert in its own right in a similar way to how you may drink Prosecco as an aperitif.
However, the wine is a good complement to very rich foods, which has led to many people pairing it with strong cheeses and even foie gras, though you will need to be careful with your selections to ensure you aren't disappointed.
Perhaps unsurprisingly, Icewine has also found popularity with those who enjoy a nice cocktail, as the fruity, intense flavours of the drink can lend a new edge to a cocktail. You may even consider splashing a drop into a glass of sparkling white wine, though you should be prepared for a noted change in flavour if you do this.
The Final Word
So there you have it, everything you need to know about Icewine. We will definitely be exploring the wine more and we believe that connoisseurs around the world should do the same.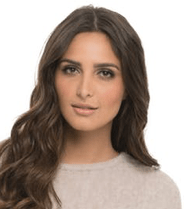 I'm a passionate about good wine and good cooking.
I like to keep me updated and share with my online friends my gastronomic knowledge.