Any foodie knows just how important it is to pair the right Italian wine with your meal.
Get it wrong and the flavour combination you're looking for goes out of the window. The wine may be so powerful that it completely overrides the flavours in the food. Or, the food may be so rich that it makes it impossible to taste the wine.
Either way…you're not getting the meal experience that you expected.
In the pages of the Xtrawine blog, you'll see several articles dedicated to helping you pair the right wines with your food. Furthermore, you'll see that all of our product pages have sections dedicated to letting you know which foods pair well with your wine of choice.
But in this article, we want to get a little more specific.
Cold cuts are a deli classic that millions of people enjoy. And we're going to look at the wines that pair well with some of your favourite cuts.
What Are Cold Cuts?
Cold cuts is a blanket term that applies to almost any form of thinly sliced meat. And as the name implies, this meats are served cold. This means they're cooked, sliced, chilled, and then make their way to your plate.
You likely eat cold cuts on a daily basis.
Those slices of ham that you put in your sandwich are cold cuts. The same goes for the beef, chicken, and so many other meats. In fact, cold cuts are so popular that they're manufactured at large for sale in supermarkets.
Of course, these are often of the processed variety.
The freshest and most flavourful cold cuts are only found at the butcher's shop. And with such a large variety of meats falling under the cold cuts umbrella, it's often tough to pick out specific wines that pair with them.
That's why we're going to look at some of the most popular cold cuts and some of the wines that work best with them.
Cold Cut #1 – Smoked Ham
Smoked ham has a rich flavour that's enhanced by the smoked taste. This is a flavour explosion in your mouth that will easily overpower any white or sparkling wines that you try to pair with it.
That's why you need a powerful and bold red for the job.
Ideally, you'll choose a rustic red wine that has bold tannins. This allows the drink to stand up to the unique flavours that the ham has to offer. If you want an Italian wine recommendation, try a Montepulciano. The strength of the tannins matches well with the flavour of the meat. You may also try a Syrah, Zinfandel, or even a Malbec.
Think of it as fighting fire with fire. You need a powerful wine that match up to the strength of this cold cut's flavour.
Cold Cut #2 – Prosciutto
This may be one of Italy's most beloved cold cuts. Prosciutto has a rich taste that is almost like bacon ramped up to 11. But with that richness comes a challenge. Much like with smoked ham, you have a meat here that's sure to overwhelm lighter wines. However, the sweetness of this meat means that it may get overwhelmed itself if you try to pair it with a bold red.
Thankfully, there's a specific type of white wine that can come to the rescue.
Prosciutto is a product of the small region of Friuli Venezia Giulia. And it is to Venezia that we look for the Collio Gorizano O Collio Bianco DOC. This gorgeous white wines balance out the sweetness of the meat well. Plus, they have hints of herbs in their flavouring that helps to ground the meat when it threatens to get too rich.
The bitter aftertaste serves a similar purpose, which makes it easier to eat this cold cut without feeling overwhelmed by its richness.
Cold Cut #3 – Pork Pâté
While not technically a cold cut, pork pâté often accompanies many of the meats that you might typically eat. And just like more traditional cold cuts, it has a richness that you need to temper with your choice of Italian wine.
There are some interesting flavours at play with this pâté. There's a natural fattiness to the dish, in addition to some garlic flavouring that offers it more depth. Plus, there's just a slight hint of herbs that help to mellow the pâté out somewhat.
So…it's a versatile dish. And it stands to reason that a versatile wine will do the job here. We recommend a good Pinot Noir for this one. It's a wine that feels like it could go with everything and it does a great job of blending with the many interesting flavours that a pork pâté has to offer.
Cold Cut #4 – Finocchiona
For our last cold cut, we venture to the famous wine region of Tuscany. Finnocchiona is another pork cut, which means you get the inherent richness of that type of meat. Only in this case, it's supplemented with additional flavours courtesy of fennel seeds and leaves.
It's an odd combination and the resulting meat is a little pungent for some people. But it is an absolute delicacy in its native Tuscany, even if it's difficult to pair with an appropriate Italian wine.
But of course, this is Tuscany that we're talking about. It's home to some of the most famous Italian red wines in existence. And it is perhaps the biggest of those wines that serves as our pairing here.
We're talking about Chianti Classico 
The fruitiness of the wine, coupled with its tannic nature, makes it a perfect complement to this cold cut. Better yet, the softness of the wine helps to temper the strength of Finocchiona's flavour.
The Final Word
Of course, the world of cold cuts stretches far beyond the four that we've covered here. There are literally dozens more, from the basics through to the delicacies, that you could try.
And each has its own Italian wine pairing.
Start with the four that we've recommended and see how you go. You may just find that finding wine to pair with some delicious cold cuts becomes a new favourite activity of yours.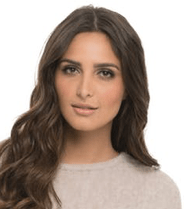 I'm a passionate about good wine and good cooking.
I like to keep me updated and share with my online friends my gastronomic knowledge.