Harvest time is already over in the Brancaia estates in Chianti and Maremma and Barbara Widmer, winemaker at the winery for the last 20 years, takes some time to answer some questions.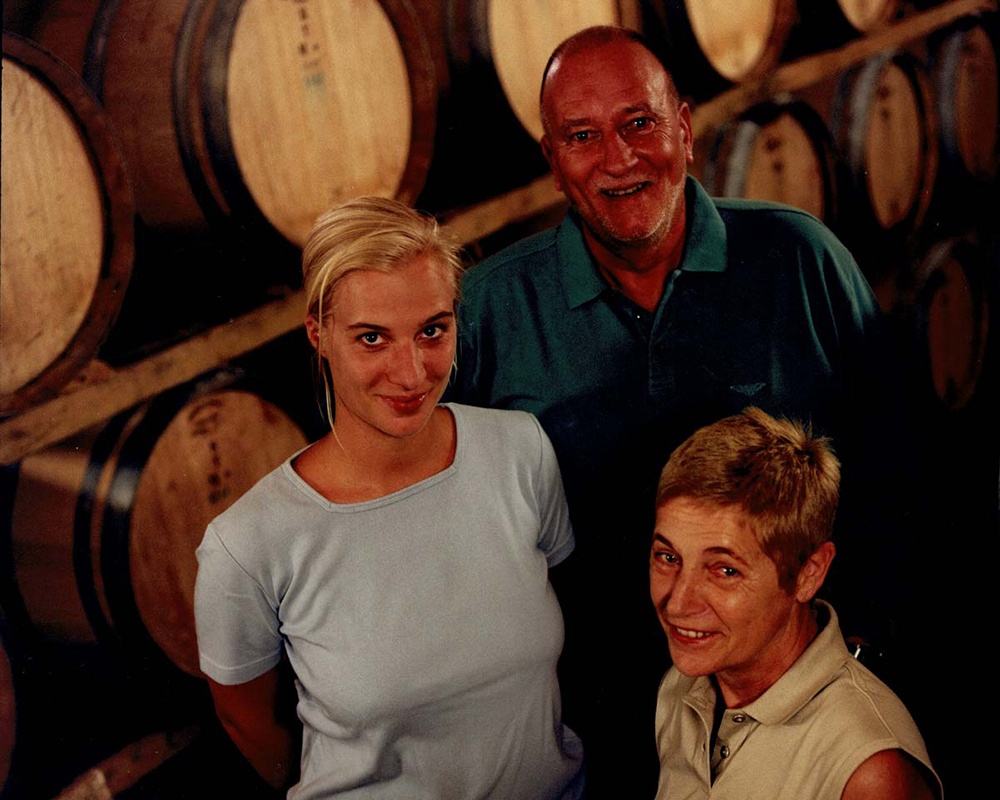 Congratulations, Barbara, you will be completing 40 years of Brancaia in 2021, and it is 30 years since the creation of your flagship wine, Il Blu. What changes have you seen in the last 4 decades since your parents bought the winery?
The passion and respect for this beautiful region have never changed, as well as the focus never to compromise on quality. Besides that, of course, many things have changed in these 40 years. The 7 ha of vineyards are now 80 ha. From producing one red wine in the first years, we have now developed a portfolio of 9 wines, which are exported in about 40 countries worldwide. In different words, what began as a hobby 40 years ago has developed into one of the top wineries in Tuscany.
What made you decide to become a winemaker?
I grew up in a family in which cooking together and enjoying food are very important. Thus, food and fine wines have always been an important part of our family life. With the acquisition of the Brancaia winery, this was certainly reinforced. Nevertheless, Brancaia was primarily a vacation home for me until the early 90s. As a young woman who had just started to enjoy life in a city, I could hardly imagine a life in rural Tuscany at first.
Accordingly, after graduating from high school, I decided to study architecture. After 4 semesters I had a creative crisis and retreated for two months to the family vineyard in Tuscany. A stay that permanently changed my attitude towards Tuscany and wine. For the first time in my life, I experienced a wine harvest – an event that still fascinates me to this day. The initial concerns about how to deal with wine every day quickly faded. My passion for wine was finally ignited. I returned to Zurich and completed the wine merchant diploma. I then began a one-year internship at Domaine des Balisiers in Geneva. At the time, Domaine des Balisiers was the largest organic winery in Switzerland, with about 25 hectares. It was an experience that clearly showed me that organic viticulture was the way to go. I worked six months in the vineyard and six months in the cellar. After finishing my oenology studies at the University of Wädenswil, I moved to Tuscany and took over the management of our wineries.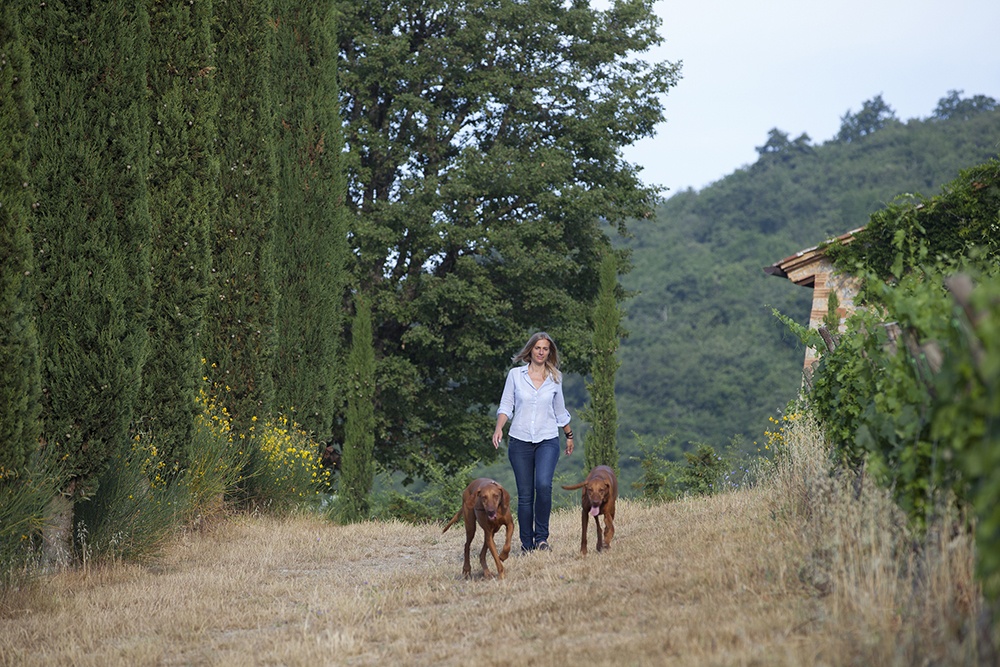 What does your day-to-day actually look like?
It varies a lot. No two days are the same.
In the vineyards, we're always governed by Mother Nature, and we can only respond and make the best decisions we can. You can't do anything by recipe, you have to really think about it.
In the cellar, we work with multiple vintages at the same time. You have the current one: all grapes from harvest 2021 are already in the cellar and fermentation is in process. Then you have previous vintages: last year's wines are in barrels and in tanks, so they are often tasted to see what the wines are doing, whether they need something like a barrel change. For other vintages we work on final blends—looking at all of the components, sampling the barrels and doing blending trials. And once that's settled, we can order glass, corks, capsules, and labels and set the bottling dates.
What do you like best about your work?
My great privilege is that every year I can experience and follow a process from A to Z. I see the grapes grow and mature, I closely follow every step in the cellar, and in the end, I have the finished and labelled product in my hands. And then, of course, it is a great emotion when you discover your own wine on the wine list of a prestigious restaurant. My job is fascinating and holds every day new challenges, very often due to nature.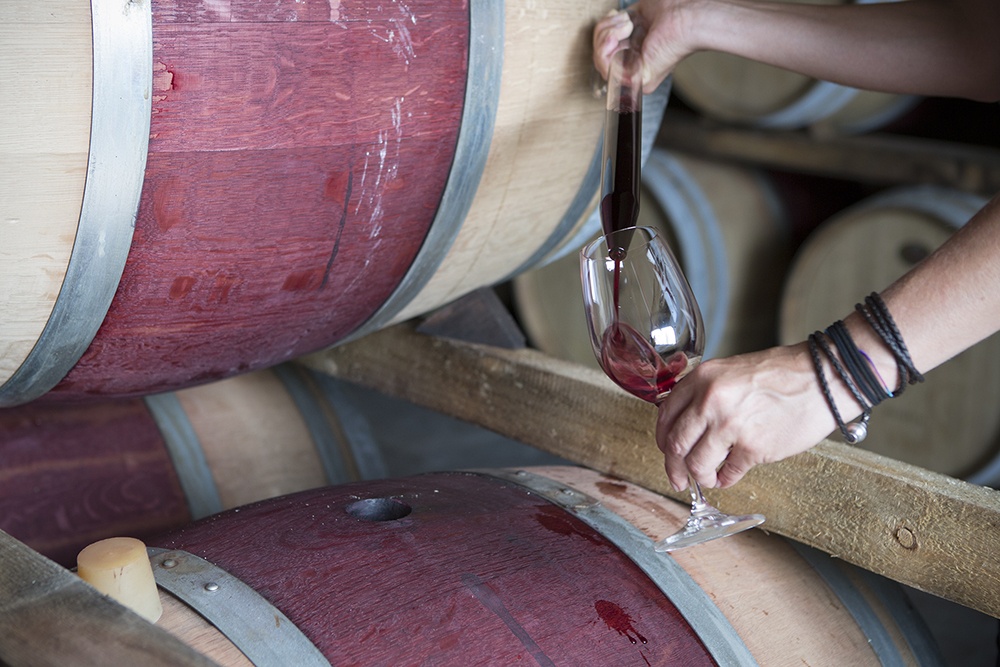 What has been the most beautiful/difficult thing for you in the last 20 years?
There are many things, but I think the fact that I am allowed to work closely with nature has shaped me the most and given me a lot during all these years.
My most beautiful realization is certainly that organic viticulture and the pursuit of uncompromising quality are one hundred percent compatible. In other words, the more respect we show for nature, the healthier our vines are and the better and more typical the quality of our grapes.
However, when the weather goes crazy like it has in the last 2 weeks, nature still takes you to your limits even after 20 years of experience. When you have to watch all the flora and fauna suffer in these weather extremes like late frost, hail or drought – this is difficult to accept even after all these years. But again, I have learned that the more you are in tune with nature, in our case the vine, the better you can cope with such situations.
Which was the most impressive vintage for you and why?
I live in the middle of the estate and spend some time in the vineyards every day, even if sometimes it is only enough for a short walk. Accordingly, all the vintages have left me with many impressions and emotions. If I have to choose one of them, the most impressive is always the next one, because I can bring all my experiences of the previous years into this one and at the same time learn a lot again.
For me, each new vintage is a new attempt to further increase the level of quality at Brancaia. Each new vintage shows me the enormous potential that lies in our vineyards and can be exploited even better. It is a matter of discovering new things and thus bringing out even better the peculiarity and typicality of our vineyards. What could be more impressive?
What are your future plans for the winery and for you personally?
In the medium term, as I mentioned before, I see my future in continuing to learn and to try to exploit the potential of our vineyards in the best possible way. The result will hopefully be reflected in our products, which have changed over the past years and will certainly do so in the future.
At the same time, together with my parents and my two brothers, I am trying to involve the third generation more and more. My parents laid a great foundation stone for Brancaia and a family history of a special kind in 1981 with the purchase of the abandoned Brancaia estate. Their desire, which existed from the beginning, to produce only top-quality wines and to create something that would live on in our family for as many generations as possible, is as relevant today as it was then.
Personally, I still see myself in an active role for several years to come, which will keep me 100% busy. But if at some point, I have a little more time to paint and travel, I will not be sad either.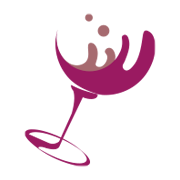 Interviste esclusive dal mondo del vino ed approfondimenti da chi fa del vino una ragione di vita, di business e di cultura.