Sicily has been making waves in recent years.
For too long, this little island had a reputation for being able to offer little more than regular table wines. The world was blind to the true quality Sicily could offer as its largest producers focused more on satisfying the masses than they did on creating truly great wines.
But a lot has changed in the last 20 years.
Sicily has gone from being an also-ran in Italian wine to being a respected region that's capable of producing Italian white wines that stand alongside the best of them. And in this article, we're going to tell you what you need to know about Sicily's wonderful white wines.
#1 – The Three Indigenous Grapes Making All of the Difference
Part of the reason why Sicily has been able to re-establish itself as one of the leading Italian wine regions is that it has placed a deep focus on its three indigenous white wine grapes. These are:
Zibibbo
Inzolia
Grecanico
Each offers something a little different.
For example, Zibibbo is a sweet grape that is used to make the celebrated Passito di Pantelleria wine. Its notes of honey, apricot, and figs make it perfect for dessert wines. It's also an excellent blending grape, as it can bring a little sweetness to wines that might otherwise seem too dry.
Inzolia offers mild acidity and creates a gorgeous white wine that has a nutty aftertaste. Some go so far as to say this grape produces the "Cinderella" of Italian wine. Though often underappreciated, Inzolia is capable of creating some truly stunning wines, especially when blended with grapes that complement its milder features.
Finally, we have Grecanico.
A late-ripening grape, this is where Sicilian winemakers turn when they want to create drinks with more floral notes. It's soft, with tangy acidity and plenty of fruity notes to go along with the floral undertones.
Simply put, these three native Sicilian grapes have done a lot of the heavy lifting for the region's wine industry in recent years. An increased focus on them has allowed Sicilian winemakers to create drinks that stand separate from the crowd, rather than boring table wines that just blend in.
#2 – The Wild West of Wine
Some of Italy's wine regions are very heavily regulated. The likes of Tuscany, Veneto, and Piedmont, though all obviously the homes of some truly amazing wines, tend to produce wines that are very strict in terms of their production. One needs only to recall the furore that occurred during the advent of the Super Tuscans to see that.
By comparison, Sicily almost appears to be the Wild West of Italian wine.
This does not mean the DOC has no presence on the island. There is a Sicilia DOC, though its rules are a little looser than you might find in other regions. However, many of Sicily's best wines actually carry the IGT label.
Again, this is not a bad thing.
It indicates a region that is more experimental with its wine production. With Sicilian white wine, you get to enjoy just a touch of rebellion and creativity with your drink. There's no other region quite like it.
#3 – Sicily is an Innovator in Natural Wine
Many of Sicily's major producers have started to make the shift towards natural wine production. The likes of Arianna Occhipinti, Frank Cornelissen, and Azienda Agricola have all started to adapt more natural production methods into their work.
Why is this a good thing when it comes to the region's white wines?
For one, the natural wine movement is focused primarily on the preservation of the land used to grow the grapes for the wine. With Sicilian producers creating more natural wines, the land they use will be preserved for generations to come.
But beyond this, natural winemaking techniques lead to the creation of wines that some argue are more representative of their terroir. We have certainly seen the wines made by the producers we've just mentioned be commended for their expressiveness. The natural approach, some claim, leads to the production of more precise wines.
And Sicily stands at the forefront of that approach.
#4 – The Co-Operatives Are Changing
Earlier in the article, we hinted at the fact that Sicily had developed something of a reputation for the creation of uninspired table wines. Much of this reputation came from the work of the many co-operatives that operate on the island. At one time, these groups focused more on volume and profits than they did on the quality of the wines they produced.
That has begun to change.
In more recent years, Sicily's co-operative wine producers have started producing some good white wines. This is likely because they're hoping to shed the negative reputations they had for so many years.
#5 – International Varieties Flourish on Sicilian Terroir
We've already mentioned the gorgeous native Sicilian grapes that are helping to power the region's resurgence.
However, we cannot ignore the impact that foreign varieties have had on Sicily's more recent successes. The likes of Chardonnay and Syrah find an amazing home in Sicilian soil.
Why?
Sicily offers some of the most varied terroir in all of Italy. Its soil allows for the production of a wide variety of grapes, making it perfect as the home for international varieties that might not be growable in other areas of Italy.
Sicily doesn't just offer quality.
It offers variety.
And that's thanks to it having some of the most versatile land around.
The Final Word
Sicily is no longer the whipping boy of the Italian wine industry. The emergence of a new generation of producers who are determined to restore the region's reputation has led to the production of some amazing white wines.
We definitely recommend you try a little taste of Sicily!
The Xtrawine store hosts a range of Sicilian white wines that you can order today. Why not take a little time to explore, find a wine that takes your fancy, and then discover just why Sicily has become so respected in recent years.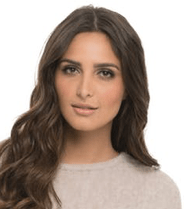 I'm a passionate about good wine and good cooking.
I like to keep me updated and share with my online friends my gastronomic knowledge.