There is no place quite like Venice.
Considered by many to be the most romantic city in the world, Venice's waterlogged streets are filled with Gondolas containing happy couples as they explore the sights and sounds of this most unique of cities.
Perhaps you're planning a trip to Venice yourself?
First, know that you're in for an experience quite unlike anything else you'll experience in Italy.
Second, you need to know what you can do to make this trip as wonderful as possible for you and your partner. Venice is the most romantic city as long as you know where to find the romance. And in this article, we're going to reveal some of the most romantic things you can do in the city, starting with the obvious…
Tip #1 – Enjoy A Meal With Some Fine Italian Wine
Venice is part of the Veneto region, which means some of the finest Italian wines can be found in its restaurants. Valpolicella, Prosecco, Garganega, Amarone, and Corvina are often in stock in the many restaurants that line Venice's canal streets. Italian white wine lovers will also be keen to try Soave, which is a beautiful example of what the region is capable of.
Of course, great Italian wine needs to have some wonderful food to accompany it. In Venice, fish is often the order of the day. Local delicacies include Bigoli in salsa, which is a pasta drenched in anchovy source, and risotto al nero di sepia, which uses cuttlefish ink to lend a unique taste to some risotto. And unique really is the word of the day here as these interesting meals allow you to create long-living memories along with the great Italian wine you'll have the chance to enjoy.
Tip #2 – Take a Gondola Ride
Of course, this has to be on the list!
Venice's gondola rides are probably the biggest attraction for couples who are visiting the city. The rides give you a chance to explore the city at your leisure. In fact, they're one of the main forms of transport around Venice. Piers are practically everywhere, meaning you should never have any trouble finding a ride.
The one catch with gondola rides is that they typically last between 30 and 45 minutes. That isn't enough time to see the entire city in one sitting. So, you're either going to have to invest in several rides one after the other, with each costing between €80 and €120. Or, you need to pick a specific area of Venice that you want to see so you can make the most out of your ride.
There's just one last little thing that might interest you.
A lot of couples chose to renew their wedding vows during gondola rides. If you want to give your romantic holiday a real highlight, this may be something you can consider.
Tip #3 – Kiss Under The Bridge of Sighs
The most iconic Venetian bridge is a must-see attraction for anybody who visits the city. But for couples, The Bridge of Sighs holds a special significance. According to local folklore, couples that kiss under this bridge are destined to find eternal love and happiness together.
Again, the Gondolas are going to help here.
To really do the bridge the way it's supposed to be done, you need to ride a Gondola underneath and kiss when the bridge is above you. Of course, nothing is stopping you from simply enjoying a walk over the bridge so you can appreciate its architecture. After all, it's a remarkable sight that has been standing since the 1600s.
Tip #4 – Enjoy the Opera Together
Venice is home to the stunning Teatro La Fenice, which has stood since 1792. This fantastic opera house has a beautiful interior, which is well worth exploring on its own. It's capable of holding up to 362 people and has beautiful gold lead details for you to enjoy before the begins.
Usually, you'll be able to catch performances of Aida or La Traviata at the venue. Whatever you end up watching together, you can be sure that this visit will stick in your memory.
Tip #5 – Explore The Old City's Alleys
With all of the focus typically falling on the canals, it's easy to forget that Venice is an old city filled with nooks and crannies just waiting to be explored on foot. If you're looking to get away from the many tourists that fill the city, heading towards the small canals and little back alleys that surround them may be the perfect romantic escape.
Going on a little adventure also means you'll get to see a side of the city that tourists often miss. You'll see the locals going around their daily routines, as well as finding gorgeous piazzas, churches, and charming little cafés along the way. Getting lost is a large part of the fun, though there are also many guides in the city who can take you on informative walks.
Tip #6 – Take a Trip on the Grand Canal
If you want to enjoy a water ride that's a little grander than the ones offered by the gondolas, the Grand Canal and its vaporettos are your best choice. These vessels are essentially water-based buses that will carry you the entire 2.4-mile stretch of the Grand Canal.
Vaporetto rides also give you a chance to soak in some of Venice's main sights, including the Piazzale Roma, St. Mark's Square, and the picturesque Gothic palace of Ca' d'Oro.
The Final Word
Venice is one of the world's most gorgeous cities. And for the couple looking to add a little extra spark to their romance, it's also a city that's packed with things to see and do. Enjoying a nice Italian wine with a meal is a given, as is taking a ride on a gondola. But exploring off the beaten track may be how you find some of the most interesting parts of Venice.
Unfortunately, you may not have a trip to Venice booked any time soon. But you can still find plenty of Venetian wines in the Xtrawine collection.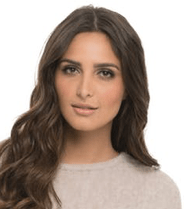 I'm a passionate about good wine and good cooking.
I like to keep me updated and share with my online friends my gastronomic knowledge.