The vastness of space is the final frontier for humanity, even for a few well-known Italian wines..
Having explored practically everything there is to see on our planet, it only stands to reason that we should want to explore what lies beyond. And while space travel is still in its relative infancy, humanity has landed people on the moon, has many astronauts exploring outer space, and may even begin colonising other planets in the not-so-distant future.
At least, that's if you believe the likes of Elon Musk and Jeff Bezos.
If we assume that humanity may someday reach beyond Earth and start living elsewhere, there's only one question we have in mind:
What about Italian wine?
As interesting as living on Mars, or even visiting the International Space State, may be, outer space doesn't exactly offer the best conditions for growing grapes or producing wine. All we're saying is that if we're going to leave the planet at some point, we want to know that we can take our favourite bottles of Italian wine along for the ride.
And as strange as it may sound, several Italian producers have already committed to experimenting with space's effects on their products.
Spaceward Bound
So, what do we mean when we say Italian wines are making their way into space?
In 2022, several producers teamed up with the Italian Space Agency and committed to launching their wines into the great beyond. These producers included notable wineries, including Gaja, Biondi-Santi, and Feudi di San Gregorio.
The goal of this partnership is simple:
Figure out how being in low-gravity environments affects the development of a wine.
This may seem odd to research until you remember just how much of an impact ageing can have on Italian wines. Anybody who's waited a couple of years before cracking open a bottle of red can tell you that the wine's characteristics seem different with ageing. But the ageing process relies on the conditions we have on Earth. Gravity, temperature, and exposure to sunlight all play roles in how a wine may develop.
The plans for the expedition were unveiled in July 2022. They're also more ambitious than they appear at first. In addition to sending several bottles of their wine to the International Space Station (ISS), the producers have also committed to sending some vine rootstock along with them.
It's this latter commitment that has us very interested.
Of course, we want to know the effects of low gravity on bottles of wine. But sending up rootstock means that the astronauts on the ISS also have the ability to examine how the crops themselves fare when exposed to low gravity. We spoke earlier about the possibility of colonising other planets at some point in the future. Low gravity is an issue that these colonisation efforts will face, as will be the need to produce food for inhabitants of other planets.
Who knows? The discoveries made by sending vine rootstock to the ISS may one day serve as the foundation for growing crops on Mars!
The Grapes Making the Journey
The three producers taking part in this expedition have also chosen some classic Italian grapes to make the journey. Nebbiolo, Sangiovese, and Aglianico will make their way to the ISS, allowing astronauts and scientists to examine the effects of low gravity on some of the Italian industry's most famous grapes.
As for the bottles, each producer will send a pair of vintages:
Biondi-Santi Brunello di Montalcino Riserva 2006 and 2015
Feudi di San Gregorio Piano di Montevergine 2012 and 2015
Gaja Barolo Sperss 1988 and 2017
We're especially interested in the older vintages here. For example, the Gaja Barolo Sperss 1988 is fairly deep into its ageing potential. Perhaps we'll discover that low gravity slows the ageing process, allowing the wine to last even longer than it would on Earth. Or, maybe we'll find that low gravity accelerates the ageing process, which is useful information to know as well.
How will we get the results?
The project will launch the chosen wines into space, where they will exist at an altitude of 400 kilometres while travelling at approximately 28,000 kilometres per hour while in orbit. The wines will spend some time on the ISS before being sent back to Earth. Upon their arrival, the Italian Space Agency will compare the bottles to wines of the same vintage to see if there are any differences.
Those the Italian Space Agency has yet to announce the launch date for this project, it's clear that many people are excited to see the results. That includes Antonio Capaldo, the president of Feudi di San Gregorio.
"Feudi di San Gregorio was born to introduce the beauty of Irpinia and its wines to distant lands, but I never thought they would travel this far," says Capaldo.
"To see Aglianico selected from among the great Italian red grape varieties – and our Piano di Montevergine vineyard along with two extraordinary wines that have made the history of our country – is a source of great pride. In addition to the current vintage, 2015, I have chosen another iconic one – 2012, our 20th vintage."
The Final Word
We wait with bated breath to see the results of this exciting trial. No matter what those results may be, they'll tell us an awful lot about what we may be able to expect from Italian wine in space, should humans ever develop the capacity to live on other planets.
For now, let's bring things back down to Earth. Though six bottles are making their way into the great beyond in the near future, Xtrawine's extensive catalogue contains thousands of Italian wines that you can buy right here on Earth. And many of these wines are out of this world already! Why not sample some of the delights that Xtrawine has to offer while imagining a future where you could be enjoying your wine on a completely different planet?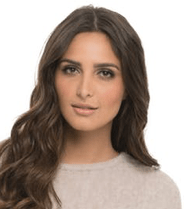 I'm a passionate about good wine and good cooking.
I like to keep me updated and share with my online friends my gastronomic knowledge.