The Italian wine industry is the epitome of the old saying that variety is the spice of life. With hundreds of wines being made by thousands of producers, the industry has a little something for everybody. Moving beyond the reds, whites, and sparkling wines that are the standards of the industry, the Italian wine industry offers everything from fortified wines, liqueurs, and unique wines made using different types of fruit.
There's just one problem that comes with all of that variety…
How do you choose the Italian wine that's right for you?
That's an especially tough question for those who are new to Italian wine. With so many options to choose from, the industry can feel a little overwhelming to the beginner.
So, we're going to help you out.
In this article, we're going to dig into the world's most searched Italian wines. The idea here is that seeing which wines people search for the most can give you a primer on the most popular (and often the most impressive) Italian wines available to you. Let's get started with a wine that has to top the list in terms of popularity and, in many cases, quality.
Wine #1 – Prosecco
Is it any surprise that Prosecco is the most searched Italian wine in the world?
Since the beginning of the 2000s, Prosecco has enjoyed a steady rise in the world of wine. What started as a solid sparkling wine has now grown so popular that it outsells Champagne in most territories.
There are several reasons for this.
Affordability is a big one. A bottle of Prosecco often costs half as much as an equivalent bottle of Champagne. This has made Prosecco the go-to drink for both celebrations and simple catch-ups with friends.
However, we can't discount quality from the equation. After all, an inexpensive product still won't get bought if nobody enjoys it. Thankfully, that's not the case with Prosecco, which combines refreshing fruity overtones with a dryness that makes it palatable to people who don't have large sweet tooths.
Simply put, a lot of people search for Prosecco because of its popularity. Of course, that popularity feeds into more searches, which makes the wine even more popular. If you're looking for an Italian wine starting point, you could do a lot worse.
Wine #2 – Pinot Grigio
Of course, it's something of a fallacy to say that Pinot Grigio is a strictly Italian wine. The truth is that almost every country offers versions of this wonderful white wine, all of which have their own qualities. However, a recent analysis of UK consumer searches suggests that this wine is the eighth most searched in the country, behind several Champagnes, French wines, and the dominant Prosecco.
So, why do Brits (and so many others) love Pinot Grigio so much?
It helps that the wine is affordable and accessible. It's one of the three white wines that you will find in almost every British bar, along with Chardonnay and Sauvignon Blanc.
The wine also has gorgeous fruity flavours that combine well with refreshing acidity to create the perfect summer drink. There are few things quite as satisfying or enjoyable as sitting down with a group of friends to split a bottle of Pinot as you talk.
And that may be the big secret behind this wine. Its accessibility makes it perfect for bringing to any occasion, as well as making it a wine that anybody can drink.
Wine #3 – Lambrusco
We can thank an explosion in popularity in the 1980s for the high search volume that Lambrusco enjoys today. This is a tasty red wine that is much more accessible than some of its more renowned Italian brethren, such as Chianti and Barolo. For people who are just getting into Italian red wines, it's a perfect starting point because it's not so complex that it's intimidating, and yet it still has enough about it to allow you to explore and enjoy its many qualities.
The only black mark against Lambrusco is that its popularity in the 1980s led to many producers focusing on producing it in bulk. Though this issue has lessened in recent years, bulk production often means the wine is not quite as good as you'd expect it to be.
So, if you're planning on searching for Lambrusco, it's worth hunting down a list of the best recent vintages to sample. There are still plenty of producers who focus on quality over quantity. And when Lambrusco is done right, it's one of the most remarkable and enjoyable Italian wines.
Wine #4 – Chianti
Coming back to the British research we mentioned earlier, we find another Italian red wine that dominates online searches in Chianti.
Anybody who has read the Xtrawine blog for a while will know just how much love we have for Chianti. It is one of the most famous Italian red wines for plenty of reasons, including its deep history and the complexity of the drink. What's more, Chianti has split into two in more recent years, with the Classico versions being ideal for traditionalists while the more accessible Super Tuscans offer a more accessible spin on an old favourite.
The question now is whether you should check out Chianti if you're new to Italian wine.
The answer is a resounding yes!
While Chianti is more complex and challenging than the other wines on this list, that is also a large part of its appeal. If you're looking to get a true taste of what so many love about the reds that come from Italy, Chianti is an excellent choice.
The Final Word
This is by no means an exhaustive list of the many Italian wines that prove popular in online searches. Much of the data we've found is also restricted to British and American searches, with other countries perhaps having different preferences.
Still, using these four wines will give you a perfect primer for Italian wines. Each has its own unique qualities, with some being more accessible while others reveal just how interesting Italian wines can be. And you can find them all, along with so many more, in the Xtrawine collection.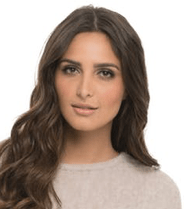 I'm a passionate about good wine and good cooking.
I like to keep me updated and share with my online friends my gastronomic knowledge.