Where did the summer go?
It seems like it was only yesterday that we were talking about the amazing Italian wines that could give you that nice refreshing feeling that you long for when the sun's beating down. But all of a sudden, the temperature's dropped and we're starting to see rain and even our first inklings of frost.
Winter is coming, to borrow a famous phrase. And it's up to us to help you to get ready for it.
How are we going to do that?
The only way we know how!
In this article, we're going to look at the Italian wines that need to find their way onto your wine rack as the temperature keeps getting colder. In contrast to our summer wines, these are the wines that will give you a lovely, warm feeling, which is ideal for those nights in when you just want to hibernate.
We're going to start our list off with…
Giovanni Rosso Barolo Cerretta 2014
What else but the King of Wines? Barolo is revered the world over as one of the world's best red wines and it certainly has status in the Italian wine pantheon as one of the greatest varieties to ever come out of the country.
Naturally, that means there are a ton of producers who try their hands at creating this gorgeous wine.
We don't want to play favourites here. But we do want to highlight Giovanni Rosso as one of the best. It seems like almost every Barolo to come out of this winery is of the highest possible standard and you just can't go wrong with them.
Now, you have a few options with this winemaker's Barolo wines, as there are a few vintages on the market. The 2016 vintage is perhaps the most recent release, and it's certainly a quality wine. However, we fell in love with the 2014 vintage a couple of years ago and, like all great Barolo wines, it's only gotten better with a little ageing.
With dominant notes of violet, rose, and cherry, this wine hides interesting sub-notes, including coffee, that make it a joy to explore. Believe us when we tell you that is a wine that's ideal for those nights where you're curled up by the fire reading a book.
From one of the most famous Italian red wines, we move to an IGT that really made waves with us when we first tested it out. The Luce della Vite Lucente 2017 is only Luce's second wine and we believe that they knocked it out of the park with this one.
The wild berry and jam bouquet give it a delightful fruitiness when you first sample the wine. But as you explore deeper, you'll find more complex notes of tobacco and spices that make it an intriguing prospect for any red wine lover.
For us, this is the perfect wine for a dinner party. When you have guests around, you want to wow them with something that they've never tried before. We'd bet that most haven't given this little-known wine a try and it's one that we're sure will blow them away. It's affordable, tastes beautiful, and has that little experimental side that you can only find with the finest IGT wines.
How about a bit of the bubbly?
This wine offers a nice compromise between the traditional winter reds and the more celebratory sparkling wines that so many people love to enjoy during their festive parties. And of course, anybody who's given a Lambrusco a crack in the past will know that these are remarkable wines.
Cantine Ceci's version is a berry bonanza, as it brings together flavours from all of the major berry groups into one delightful bouquet. That's great enough on its own, but it's the slightly mineral aftertaste that sticks with you when you're drinking the wine. This is a drink that has plenty of hidden depth, if you're willing to explore. But if you're just looking for something to enjoy with a group of friends, it fits the bill perfectly too.
Astoria Prosecco Superiore Asolo Fanò Extra Brut
How could we have a winter wine list without Prosecco?
You're probably thinking that a sparkling white wine isn't exactly what you're looking for when it comes to winter. But that may mean that you're forgetting just what happens during winter too.
This is a season of celebration!
Beyond Christmas, there are so many festivals and gatherings that occur during the colder months of the year. And while things may change a little this year, given the pandemic, there's still nothing better than a great Italian sparkling white wine to make the big occasions.
With the Astoria Prosecco Superiore Asolo Fanò Extra Brut, you have an elegant and affordable Prosecco that offers much more than its low price tag might suggest.
Tenuta Ulisse 10 Vendemmie Limited Edition
Let's go Limited Edition with our last winter wine, which is another great Italian red wine for you to sample.
With the Tenuta Ulisse 10 Vendemmie Limited Edition, the winery has done a remarkable job of creating something that is both complex and wild, all at the same time. This is the type of wine that's made for exploration, which makes it perfect for those contemplative evenings when your minds still racing and you need to occupy it to settle it down.
It combines notes of cherry jam and prunes with tobacco, creating an elegant combination of flavours in the process. The full-bodied nature of the wine makes it a joy to explore and we know that you'll appreciate the notes of coffee and chocolate that make themselves known once you introduce the wine to your palate.
And with that, we have our list of the best Italian wines to try during the upcoming winter months. Of course, these are only a few suggestions. There are plenty more great wines in our store that you can try today!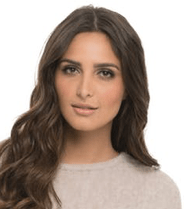 I'm a passionate about good wine and good cooking.
I like to keep me updated and share with my online friends my gastronomic knowledge.