It's so easy to default to the old standards when you're choosing an Italian red wine.
And who could blame you?
With so many quality offerings from the makers of famed wines like Barolo, Chianti, and many others, some would argue that there really is no reason for them to explore any further.
But we believe that isn't the case.
The wonderful thing about the Italian wine industry is that it offers more variety than any other country. Italy is filled with producers crafting wines that you've never even heard of before. And it is in the exploration and discovery of those wines that we believe many can find their greatest joy.
Our task at Xtrawine is to help you discover such wines.
Our goal is to help you find something that will invigorate your senses and allow you to feel like you're enjoying a wine that none of your friends and family know about.
And of course, you then get the great pleasure of introducing that wine to them.
It is one of the underappreciated red wines of Italy that we'd like to talk about in this review. But as usual, we're not going to jump straight into waxing lyrical about the drink itself. First, we want to find out a little more about the wonderful people behind the wine.
Let's learn about Tenute di Nozzole
The History
If we were to tell you that Tenute di Nozzole was founded in the year 2000, what would you think?
You may assume that this is an Italian wine company that doesn't have a long history behind it. And while this is by no means a bad thing, it would also suggest that there's little to talk about from a historical perspective.
But that would be wrong.
The founders of the company, Ambrogio and Giovani Folonari, didn't just come out of thin air 20 years ago to create a wine company. In fact, the Folonari family's history with wine stretches all of the way back to the 1700s!
It all starts with the family forefather, Lorenzo. Though not the first of the Folonari line, Lorenzo is the man who made the decision to move the family to Val Comanica back in 1729. It is in this territory that the successive members of the family would begin making names for themselves.
The early generations became prominent entrepreneurs in the territory. Most of them focused on the trade of goods, with wine simply being something else that the family could sell alongside so many other products. But later on, the family steered into wine production at varying levels.
All of the family worked under the umbrella of a wider family business – Fratelli Folonari. And it was in 1882 that two members of the family decided that it was time to make a change. The brothers Francesco and Italo decided to up sticks and move to Brescia. And it was here that the family's true adventures into the world of wine began.
If we move forward to 1911, we see a purchase that changed the course of the family's history. It was in this year that the Folonari's bought Ruffino, which was long-known as a producer of famous Tuscan wines, including the legendary Chianti.
At first, the family focused on mass production. Perhaps this was the result of not understanding their market or it was simply done through a desire to build a name. Either way, this approach was abandoned in the 1960s when Nino Folonari came into power. He altered the way that the family produced wine so that it focused on quality instead of quantity.
It was also Nino who gave the family its biggest push into the world of wine. Under his watch, the Folonori's bought several estates in the late 1960s and early 1970s.
And that brings us all the way to the year 2000.
It is in this year that the father and son team of Ambrogio and Giovanni Folonari made perhaps the biggest business change of all. The pair decided to consolidate all five of the estates that Fratelli Folonari owned into one company – Ambrogio e Giovanni Folonari Tenute.
It is this company that that produced the wine that we will examine today.
And so you see, it's very possible for a wine company that's only 20 years old to have centuries of history behind it. And today, the duo aim to follow in Nino's footsteps while continuing to produce and promote remarkable wines. With Giovanni acting as chairman, with Ambrogio as honorary chairman, Ambrogio e Giovanni Folonari Tenute is a company that's now indelibly linked to the Tuscany region.
And we believe that it can stand against any of the heavyweights that this most special of wine regions has to offer.
To prove it, let's look at a wine that is as good as any that you will find in Tuscany.
Tenute di Nozzole Il Pareto 2016
If you do not recognise the name of this wine, it may be because it's an IGT instead of a DOC wine. But don't allow that small detail to put you off. After all, the Super Tuscans were all IGT wines and we've spoken often about the ground that they broke.
What we can say about the Tenute di Nozzole Il Pareto 2016 is that it's an Italian red wine of supreme quality.
With ageing potential of between 15 and 25 years, the wine still offers a deep ruby red colouring of poured today.
The gorgeous bouquet perhaps isn't quite as complex as you might expect. However, the notes of forest berries and vanilla will draw you in for that first sip like a moth to a flame. And upon tasting the wine, you will discover an elegant creation that is dry and offers a persistent finish. The soft tannins make it a joy to drink and the wine pairs beautifully with roast meats, game, and cheese.
Priced at €55, this is a wine that asks for a decent investment from the buyer. But we assure you that it's worth every penny, which is why we gave it a rating of 95/100.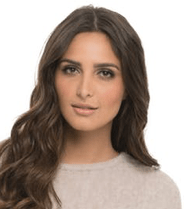 I'm a passionate about good wine and good cooking.
I like to keep me updated and share with my online friends my gastronomic knowledge.