Of all the amazing wine regions in Italy there are perhaps none more famous than Tuscany. After all, the area has given the world some of the best wine in the world, from the wonderful Chianti through to the modern day marvels of Tignanello.
With centuries of history behind it, there is likely no surprise that Tuscany has turned into such a bustling area for wine tourism. Not only are there masses of wonderful vineyards and interesting winemakers to visit, but the area has such an important history that has also had an important cultural impact on Italy that there is truly something there for everybody.
Here we will be taking a look at some of the many amazing things you can see on one of these tours that you can take around the Tuscan wine country, examining what they bring to the table and why they are worth your time, whether you are a local or you're visiting Italy for the very first time.
Special Access
Have you ever wondered how your favourite winemakers actually go about their daily jobs of cultivating and creating the many great wines that you enjoy? There is a certain level of romanticism attached to the idea that is well worth exploring for people who are passionate about their wine.
On a good Tuscan wine tour you should be granted special access to a range of great wineries, from the most famous through to some local producers who continue to espouse all of the virtues that have made the region great. This unique insight into what goes into the creation of a great wine will provide you with an education beyond what a sommelier could tell you about the wines you enjoy, instead allowing you to see the production methods up close and personal.
Most tours should be guided by somebody who speaks both Italian and English, meaning that you won't miss out on any important information about the winery that you're exploring. There is simply no better way to get a grasp of the history behind some of the best wine from Italy.
Great Food
As an Italian person will tell you, a truly great wine must be accompanied by some truly great food. Happily, the Tuscany region is almost as well known for its foods as it is its wine, which means a good tour will offer you the chance to dine on the local cuisine and discover which foods go best with various types of wine.
You will get to enjoy great food as it is made by the Tuscan locals, with a good tour understanding the places that offer the best of the best and able to take you away from some of the more standard restaurants and into places that are a little more off the beaten track. Regardless of where you eat you will get an education about what you should eat and enjoy the opportunity to try different foods with a variety of wines.
The Social Aspect
Most tours around the Tuscany region will be conducted in groups, which gives you the opportunity to mingle with other people who share your same passion for the wines that they drink. This opens up plenty of opportunities to make friends with people who see the world of wine through the same eyes that you do, which in turn allows you to broaden your horizons a little bit more.
People from all over the world visit Tuscany to take part in the many wine tours that are conducted in the region, so you get the opportunity to experience different perspectives when it comes to wine. You will not only learn together, but you may even form bonds with these people that you can carry on outside the tour itself.
Variety
Tuscany isn't simply a place where you will go to visit and look around a single winery. There are literally dozens of areas of interest in the region that you can visit, meaning you can take a number of tours in the area and never see the same thing twice.
This is ideal for people who have a true love of Tuscan wine and want to experience everything that the area has to offer. After all, no two wineries are ever going to be the same and winemakers will usually have differing philosophies on what makes a good wine great, so it is a wonderful experience to hear them talking about what makes them passionate about the wines they produce and what they think needs to be done to make sure a wine is of high quality.
Wonderful Natural Scenery
Tuscany isn't just about the wineries and vineyards, as it is also an area of truly great natural beauty that can be enjoyed regardless of whether you like wine or not. This makes it an ideal spot to visit for those who just want to wander around and get a little bit more in touch with nature.
Many tours will include a guided walk around some of the natural sights and sounds of the region, taking you on popular trail walks so that you can see everything that Tuscany has to offer. Of course, wine lovers will get everything that they want and more from the tour, but if your interest in Italian wine only stretches so far, it will be good to know that there is still plenty more to see besides if you choose to visit Tuscany.
So there you have it, just a few of the things that you are likely to see when you decided to take a wine tour around the beautiful region of Tuscany. There is truly no more prestigious winemaking region in the entire country and the entire area is full to the brim with rich history and passionate people that is just waiting to be explored. Discover more about the amazing wines that you drink with a wine tour in Tuscany and you will come away with a brand new appreciation for the work and dedication that goes into creating the best wine.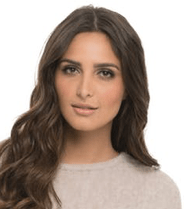 I'm a passionate about good wine and good cooking.
I like to keep me updated and share with my online friends my gastronomic knowledge.