Usually each week we write a profile on a wine producer in Italy and examine one of the best ones to come out of the company. At times, these profiles are for some of the largest, most famous Italian wine companies, thus acting as something of an introduction to the world of wine for those who are unfamiliar and looking for a starting point. At others, we take a look at a smaller company that we believe deserves to have a better reputation for the quality it produces, or a new company that brings something innovative to the table that we believe deserves to be shouted from the rafters.
The commonality is usually that we highlight only one bottle of wine for each company, to lend readers something of a starting point and show the profiled company at the peak of its game.
This week we are going to take a slightly different tack. We will be profiling another great wine company, but we are actually going to take a look at a few different wines, thus offering you more options should you decided to make a purchase.
So, without any further ado, let's take a look at a name you may not be familiar with: San Marzano.
The History
While many great producers get their starts with family operations, where information is passed down through the generations, others set themselves apart because they welcome multiple influences to create a cohesive whole where nothing was there before.
That was the case when 19 vine growers from the San Marzano region got together with the intention of making their very own wines way back in 1962. Instead of each going it alone, this collective pooled its resources to create a company that would offer them the opportunity to learn from one another, while also providing them with the freedom they needed to explore their own talents as winemakers. And so, these agricultural experts who had farmed their lands for generations created the Cantine San Marzano.
This cooperative quickly developed a name for itself, as it set about creating wines that were both representative of its regions and unlike anything that had come before. In doing so, the group attracted dozens, and eventually hundreds, of fellow vine growers, all of whom wanted to lend their expertise to the work of the company and be involved in its efforts to make San Marzano a great winemaking region. The effect was so pronounced that the company now plays host to over 1,200 vine growers, all of whom bring their own knowledge and innovations to the fold to allow the cantine to create marvellous wines that not only show respect to the traditions of the industry, but also allow room for the innovation and modern techniques that have always driven the industry forward.
This melding of so many minds comes with an array of other advantages as well. In addition to improving the overall knowledge of the collective, this level of variety also allows it to produce a whole array of wines that represent different areas within the same region. All of this wines have a little something different to offer, even though they come from the same overall producer, which is why we have taken the step of listing multiple Cantine San Marzano wines in this spotlight.
Now that we have said all that, we assume that you want to find out more about the company's wines, so let's get started with one that probably stands as the single best wine that Cantine San Marzano produces.
San Marzano Anniversario 62 Primitivo di Manduria 2013
This stunning red wine features a ruby colouring that instantly draws you in, hinting at the perfect ageing process that has been used in the creation of the wine.
Upon pouring, you will be almost overwhelmed with a wide and complex bouquet that is truly reflective of the many great ideas that have gone into the wine's production. This is clearly a wine that wears many influences on its sleeve and, at first, it can seem somewhat overwhelming. However, if you take a little time to explore you will start picking out various notes. Cherry jam, prunes, and tobacco all put in an appearance and you will note a slight spiciness that hints at what is to come.
After tasting, you will recognize this wine for the full-bodied, rich example that it is. The aftertaste is particularly surprising, the more easily recognizable notes are followed by those of cocoa, vanilla and coffee to provide a smooth ending.
San Marzano Estella Moscato 2016
We move on from the best San Marzano red wine to what must stand as the company's best white. With so many producers acted as part of the cooperative, it should come as no surprise that the company offers such variety.
In the San Marzano Estella Moscato 2016's case, you will notice the light straw yellow colouring that offers slight hints of green when the light hits it just right.
A fresh wine, the notes of honey and flowers will quickly make themselves apparent, though further exploration gives way to a few more exotic fresh and fruity scents.
Upon tasting, you will encounter a definite acidity that is balanced by a nice softness, making this wine and excellent aperitif and a wonderful drink for a nice summer evening.
San Marzano Primitivo di Manduria Talò 2015
Another premium red wine, the San Marzano Primitivo di Manduria Talò 2015 may actually be just a tad better than the San Marzano Anniversario 62 Primitivo di Manduria 2013.
Featuring a similar ruby red colouring, this wine offers a generous bouquet that brings the notes of cocoa and vanilla to the fore, allowing them to sit side by side with fruity notes of plums and ripe cherries.
The wine offers a velvety texture to the taste, meaning it goes down very smoothly and provides a nice warmness that makes it a pleasure to drink. The sweetness that follows the swallow is a pleasant surprise and one that we really think that you will relish.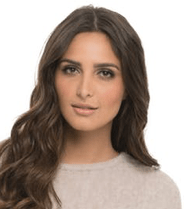 I'm a passionate about good wine and good cooking.
I like to keep me updated and share with my online friends my gastronomic knowledge.