In our last review, we took a closer look at an example of a red sparkling Italian wine. In this one, we're going to switch our focus to white varieties.
We already know what you're thinking. When it comes to white sparkling Italian wines, it's Prosecco that's going to stand head and shoulders above the rest. And when you approach these types of wine from a pure popularity perspective, you'd be absolutely right…
However, there are many wonderful sparkling wines in Italy that aren't Prosecco. And in this review, we aim to take a closer look at one that you may have never heard of before. But trust us…this is most definitely a wine that you will want to try.
The Giorgi Gran Cuvee Storica 1870 Op Pinot Nero 2014 is a rather spectacular sparkling wine and we'll tell you all about it in just a little while. But first, we want to take a look at the winery behind the vintage.
That would be the Cantine Giorgi. This is what you need to know about the work that they do.
The Story
Like many a wine company in Italy, Cantine Giorgi is very much a family affair.
The winery can trace its roots all the way back to 1875. It was in this year that the first generation of the Giorgi family began producing their wines. At the time this winemaking was a fairly local affair. The Giorgi clan primarily produced their wines for the families of neighbouring regions. There were certainly no allusions to being a national, and certainly not a global, wine producer.
Interestingly, this was somewhat in keeping with the traditions of the time. In the late 19th century, wine was something of an exclusive drink. As a result, many families who worked in the industry had a small list of clients.
But that wasn't enough for the Giorgi family. The minds behind the wine had greater ambition than to sell their wares to a select few families. They wanted to bring their wines to a wider audience and, in doing so, establish the Giorgi name as one to be respected throughout Italy.
The patriarch of the family began to push outside of the borders of their fairly limited arrangements. His goal was to expand the winery's reach throughout Italy and to do that, he needed to focus on the actual business of wine.
The family dedicated itself to learning about the entire Italian wine production chain. While they had mastered the art of making the wine, of course, what followed over the coming years was a mastery of the business of sellingwine.
For many years, the family found its efforts somewhat limited. While they had grand ambitions of expansion, they also only had a single wine cellar. This limited space meant that they could only produce up to a certain point.
The good news is that demand for the Cantine's wines kept growing. The sheer quality of their output necessitated the building of a second cellar, which occurred nearly 100 years after the founding of the Cantine.
This grand project was undertaken by the brothers Anthony and Gianfranco, who has worked their entire lives to realise the dream that the early Giorgi family had for the Cantine.
This second cellar vastly increased the company's production, allowing Giorgi to become an even more recognisable name in the world of Italian wine in the process. This second cellar was also much more modern than the first, which provided the family with ample opportunities to experiment with new techniques.
And for many wineries, that second cellar would be more than enough. But the Giorgi family had even deeper ambitions and they hoped to expand even further, with international territories becoming their next port of call.
A mere ten years after the creation of the second cellar, a third cellar followed. This one, located in Camponoce, finally gave the company the international reach that they so desired.
From there, the knowledge of the Italian wine production chain that they'd build for over a century really came to the fore. The company hired dozens of sales representatives, who worked hard to create relationships with vendors, bars, and restaurant owners. Over the next few decades, Giorgi wine became commonplace in many a drinking establishment.
And simply put, the proof is in the pudding when it comes to the family's efforts.
Today, Cantine Giorgi sells its wines in 59 countries throughout the world, which means it's made its mark on every major wine industry around the globe. They also have 160 sales agents, all of whom work tirelessly to promote the company's wines to anybody who's willing to listen.
Of course, all of this would mean very little of the wines themselves were of exceptional quality. After all, nobody can sell a poor product! However, wines from the Cantine have won a number of prestigious national and international awards, which have only further the representation that the family has worked so hard to develop.
Family is such an important thing at Cantine Giorgi, especially today with the company continuing its growth. From humble origins, we have a producer that has achieved some remarkable things. And in the Giorgi Gran Cuvee Storica 1870 Op Pinot Nero 2014, we may have one of their most remarkable achievements to date.
The Review
The straw yellow colouring that you will see upon opening this bottle is your first sign that this is a sparkling wine that has been aged to perfection. The persistent and intense perlage is your second.
The third comes once you finally pour the wine and take in its aroma. The bouquet has a number of unique notes that are not often found in Italian sparkling white wines. Notes of mine and sage mix with those of apricot and vanilla to create a surprisingly complex bouquet.
To the taste, the wine is as smooth as silk, with a richness that very few in its class can compete with. We fully recommend sampling this dry wine, which attains near-perfect harmony. That's why out team give it a rating of 94/100.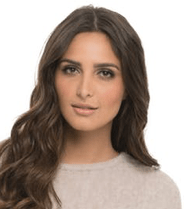 I'm a passionate about good wine and good cooking.
I like to keep me updated and share with my online friends my gastronomic knowledge.